Stetson University in the News, April 10-16, 2020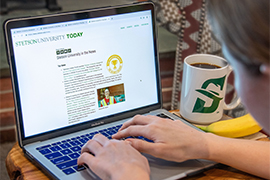 Top Stories: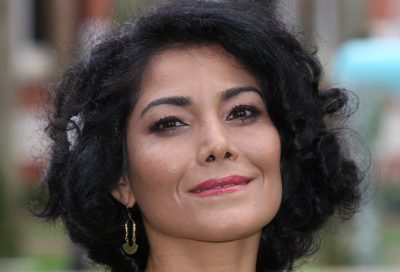 • Assistant Professor of Public Health Asal Mohamadi Johnson, PhD, was quoted in the April 14 Tampa Bay Times article, "Does our government have what it takes to get Florida's economy open again?" Experts noted that the United States lost time containing the spread of the virus when it did not have the means to test people widely. "We lost control," Johnson said. "That is the unfortunate truth."
• Psychology Professor Christopher Ferguson, PhD, was featured April 9 on NBC-affiliate WPTV in West Palm Beach in an article, titled, "People are turning to video games in isolation – here's why," which explores the reasons for the increase in video game consumption during the coronavirus pandemic.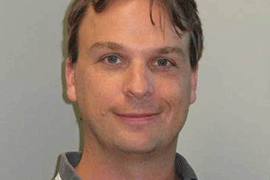 • Professor Christopher Ferguson published the article, "Are Gamer Stereotypes Accurate?" on Quillette on April 11.
• Professor Christopher Ferguson was also interviewed in an April 10 segment for WFTV Channel 9 Orlando, an ABC-affiliate, on screen-time management for children.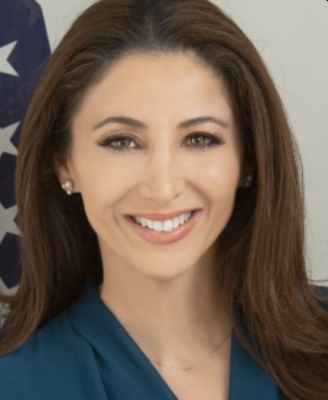 • Alumna Julia Nesheiwat, PhD, deputy assistant to the President for Homeland Security & Resilience, was featured in the Lake and Sumter Style for being inducted in the Lake County Schools Hall of Fame, as reported in the April 15 story, "Meet the 2020 Lake County Schools' Alumni Hall of Fame Inductees."
• Former Stetson football player Donald Parham was signed to the LA Chargers, as reported in the April 14 CBS story, "2020 NFL free agency: Chargers to sign breakout XFL tight end Donald Parham, per report." Parham was a star tight end in the XFL with the Dallas Renegades during the 2020 season.
• Law Professor Peter F. Lake was quoted in The GW Hatchet in an April 6 article called, "Undergraduates violated plagiarism rules more than graduate students in 2019."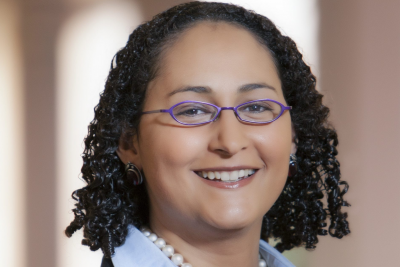 • Law Professor Ciara Torres-Spelliscy was quoted in an April 7 article on Roll Call titled, "SEC rules could thwart political spending disclosure efforts."
Other News:
• Law Professor Peter F. Lake was quoted on Education Dive in an April 6 article called, "Title IX resolutions climb as DeVos pushes to clear backlog."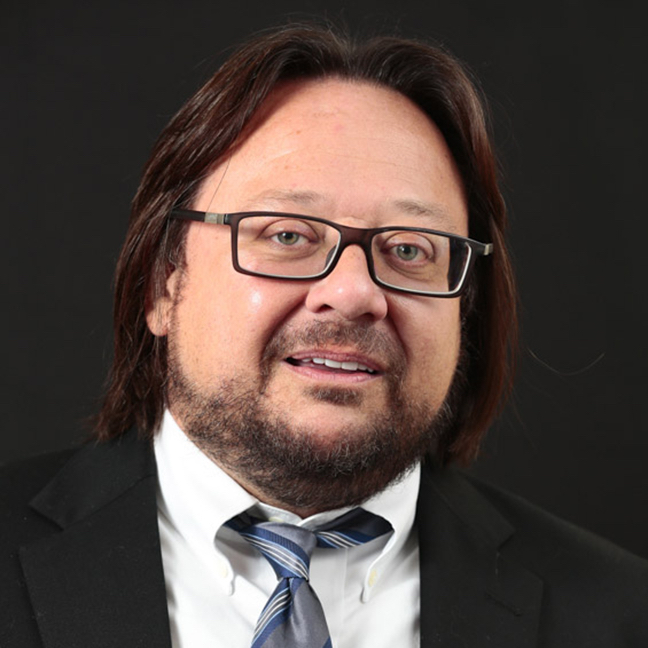 • Law Professor Peter F. Lake was quoted in an April 17 article on Inside Higher Ed called, "Student Lodges Unusual Legal Claim."
• Law Professor Rebecca C. Morgan wrote the following blogs for the Elder Law Prof Blog: April 6, "Two Upcoming Webinars: COVID-19 & SSA and Medicare;" April 7, "Make Your SSA Advance Designation Now, Just In Case?;" April 8, "End-of-Life Decisions and Technology, Especially Ventilators;" April 10, "Remote Notarization Expanding to Many States;" April 13, "Webinar Series on Elder Abuse;" and April 14, "Physical Distancing in Multi-Generational Housing."
• Adjunct Law Professor William Hyland Jr. was featured as a Special Interview with the National Archives on C-SPAN2 BookTV on April 7 to discuss his biography of George Mason. This was a rerun of the episode; it originally aired in August 2019.
Alumni News:
• Gov. Ron DeSantis on April 3 appointed law alumnus and Duval County Judge Anthony Salem to the 4th Judicial Circuit Court, according to an article in the Jacksonville Daily Record.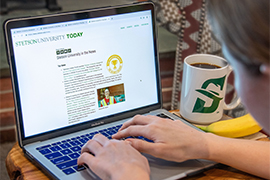 • Law alumna Sarah A. Gottlieb joined Freeborn & Peters LLP as an Associate in the Litigation Practice Group and a member of the Insurance Brokerage team, according to an April 7 announcement on Citybizlist.com.
• Law alumna Christine Platt has released a new children's book called, "The Story of Harriet Tubman."
• Law alumna Nichole M. Baer joined Russell, Krafft & Gruber, LLP, according to an April 15 announcement on LexBlog.
• Law alumna Ashley Hodge joined Banker Lopez Gassler in the firm's St. Petersburg office, per an announcement from the firm.