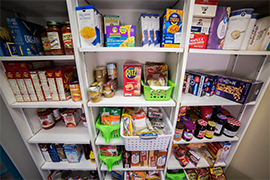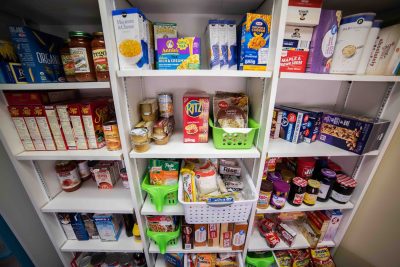 Nicole Currie has been helping students in need through the Hatters Helping Hatters Food Pantry for seven years and she knows they can't always make the most nutritious meals in their rooms.
Now, Stetson Dining Services is offering a special promotion to help students in need: Donate two meals in the Lynn Dining Commons for the price of one – $10.61 plus tax. The meal cards will be provided to the Hatter Food Pantry to distribute to students who struggle with food insecurity.
"I love the meal cards for the students," said Currie, an administrative specialist in Student Counseling Services, who started the food pantry in 2013. "I love that they can get a hot meal, more of a variety of food options to choose from, like fresh fruit, fresh veggies and meat. Options to make a meal in their room can be very limited."
Located in the Student Counseling Services office in Griffith Hall, the Hatter Food Pantry is a confidential, free service available to students during office hours: Monday – Friday: 8 a.m. to 4:30 p.m. (closed daily from noon to 1 p.m. for lunch).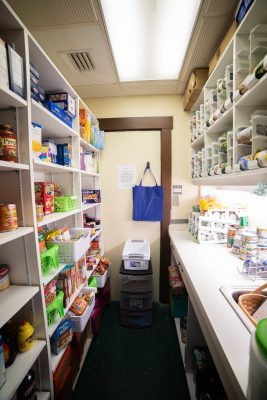 With most Stetson employees now working remotely, due to COVID-19, students who need to use the Food Pantry should call (386) 822-8900 or Public Safety at (386) 822-7300 to be sure someone is available to provide access. Students also can receive assistance at other food pantries close to campus.
To donate to the Hatter Food Pantry:
• Drop off donations of food and toiletries anytime at Public Safety. See a list of requested items.
• Make a gift online.
• Donate meals in the Lynn Dining Commons by purchasing meal cards for buy-one, get-one free, using HatterBucks or a credit card. Ask the cashier in the Coffee Shop or the Commons for more details, or email Candra Reid at [email protected] for a credit card authorization form.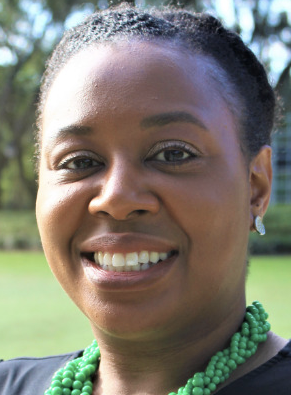 Stetson Dining Services had already been selling meal cards for people to donate to the Hatter Food Pantry. But they just added the special promotion to help students in need during the worldwide coronavirus outbreak.
"This was a system that we designed a little over a year ago to allow students to be able to give back with the use of their leftover HatterBucks," said Reid, senior director of Dining Services. "Our normal system is one meal card for the cost of one, but as an additional way to help, we wanted to boost that offering a little more, so we are changing it and offering the two meals for the price of one."
For more information about the Hatter Food Pantry, please contact Nicole Currie at [email protected] or Rajni Shankar-Brown, PhD, associate professor and Jessie Ball duPont Endowed Chair of Social Justice Education, at [email protected].