12 Stetson Faculty Members Awarded Tenure and/or Promotion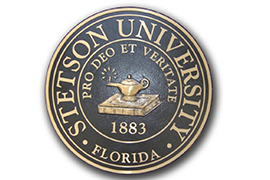 Twelve members of Stetson University's faculty have recently earned tenure and/or promotion. The new status for these faculty will be effective August 2020 with the start of the 2020-21 academic year.
"I am extraordinarily proud of the accomplishments of these newly-promoted and tenured faculty," said Provost Noel Painter, PhD. "Their unwavering commitment to teaching excellence, dedication to advancing the work of their discipline through scholarship and creative activity, and their leadership at the University are excellent examples of Stetson's mission in action – a wonderful education, a transformational experience, values-oriented learning, and preparation to lead lives of significance."
Jesus Alfonzo: Promoted to Professor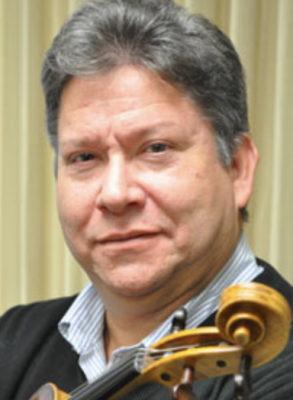 Jesus Alfonzo, DMA, is a founding member of the EL SISTEMA, the Venezuelan National System of Youth Orchestras. He received a Diploma and Post-Graduate Diploma from the Juilliard School of Music and Master of Music and doctorate in Musical Arts degrees from Michigan State University. Dr. Alfonzo joined the Stetson faculty in 2001 and has since taught viola, chamber music, music history, string pedagogy, instrumental technique, and first-year seminar of Caribbean music. Additionally, he conducts the Stetson Viola Consort and leads the Stetson Viola Clinic. Dr. Alfonzo has recorded CDs, appeared with orchestras, performed recitals and chamber music concerts in Europe, South America and the United States.
His publications about the history of EL SISTEMA include two books: Soggetto Cavato I (2015), Soggetto Cavato II (2018), and a Catalog of Viola Music by Latin American Composer (2018). In addition to his region, national and international teaching duties, and performance schedule, Dr. Alfonzo maintains a private studio of distinguished students in Florida.
Christine Cerniglia: Promoted to Associate Professor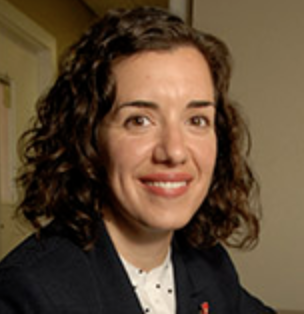 Chrissy Cerniglia, JD, is the Director of Clinical and Experiential Education at Stetson College of Law. She teaches Professional Responsibility, Client Interview and Counseling, and Disaster Law.
Professor Cerniglia created the Disaster Research Project after hurricanes Irma and Michael impacted Florida, which engaged Stetson students to assist pro bono attorneys with disaster-related research projects. She also helped to create new experiential policies at Stetson College of Law and course opportunities that include: The Disaster Law Primer and Disaster Law Externship, and an overview course this summer entitled COVID-19 and the Impact upon the Civil Legal System. Professor Cerniglia works closely with community partners to engage in relevant legal work to address policies shaping Florida that impact vulnerable communities. She helped secure a grant from the American Bar Endowment that allows students to engage in voter restitution of rights work in Florida and work with a community partner to conduct outreach efforts related to Florida's Amendment 4. Prior to Stetson, she was the Coordinator of Skills and Experiential Learning at Loyola University New Orleans College of Law where she helped establish skills practice tracks and also broadened externship opportunities through community engagement. She holds active licenses in both Louisiana and Florida.
Rachel Core: Tenured, Promoted to Associate Professor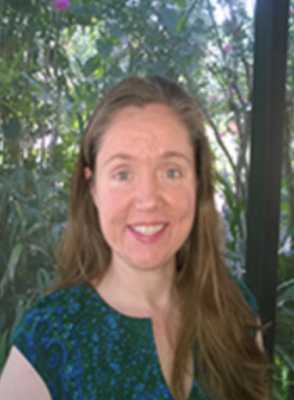 Rachel Core, PhD, earned a BA in Asian Studies from Carleton College, MSc in Development Studies at the University of London's School of Oriental and African Studies (SOAS), and MA and PhD in Sociology from The Johns Hopkins University. Dr. Core's research focuses on how institutional change affects health outcomes in Asia. She is currently completing a book on tuberculosis control in Shanghai. In addition to the Sociology and Anthropology programs, Dr. Core's courses contribute to the Asian Studies, Public Health and Global Development programs at Stetson University.
Joshua Eckroth: Tenured, Promoted to Associate Professor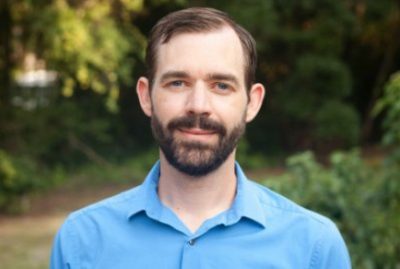 Joshua Eckroth, PhD, earned a BS in Computer Science and BA in Mathematics from Humboldt State University and a PhD in Artificial Intelligence (AI) from The Ohio State University. He joined Stetson University in 2014 and has specialized in cybersecurity, artificial intelligence, and big data analytics. Dr. Eckroth also helps build AI software for an enterprise software company as a consultant, and serves as Editor-in-Chief of AITopics.org, a research portal sponsored by the Association for the Advancement of Artificial Intelligence. His research focuses on finding novel ways to use AI to solve diverse challenges, from course advising to cybersecurity education to robotics.
Asal Johnson: Tenured, Promoted to Associate Professor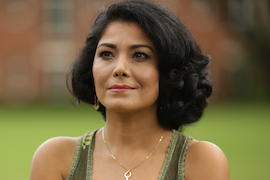 Asal Johnson, PhD, has academic training and expertise in two fields that not only complement each other, but historically emerged together to prevent and control infectious diseases: urban planning and public health. She received her bachelor's degree in theoretical economics from Azad University, followed by a master's degree in Urban and Regional Planning from the University of Tehran. She earned her PhD in Urban and Regional Planning from Florida State University in 2010. She found it necessary to go back to school to obtain formal training and credentials in public health where she received her MPH in epidemiology in 2013 from Georgia Southern University. Her scholarship examines variations in cancer outcomes in relation to the distribution of spatial and geographical advantages and disadvantages where the results of her investigations have been published in high impact-factor journals. She is invested in high quality and rigorous undergraduate public health education by constant engagement in teaching, research, and service in public health. Some of the topics she has taught at Stetson University include epidemiology, global health, planning for healthy cities and statistics.
Danielle Lindner: Tenured, Promoted to Associate Professor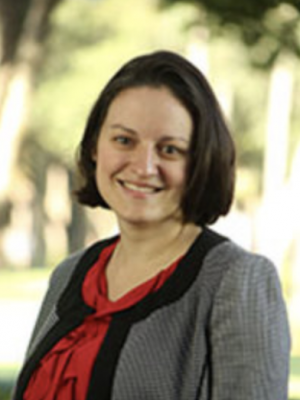 Danielle Lindner, PhD, earned a BA in Psychology from Nazareth College and an MS and PhD in Clinical Psychology from the University of Central Florida. She joined the faculty at Stetson in August 2014 after completing her predoctoral internship at James A. Haley Veteran's Hospital. Dr. Lindner teaches a range of courses, including Abnormal Psychology and Clinical & Counseling Psychology, a junior seminar titled, "The Science of Body Image," and core courses in the psychology major. Dr. Lindner studies body image and was the lead developer of the Self-Objectification Beliefs and Behaviors Scale. She is also a Psychology Resident at Student Counseling Services, where she provides psychotherapy to Stetson graduate students.
John Lychner: Tenured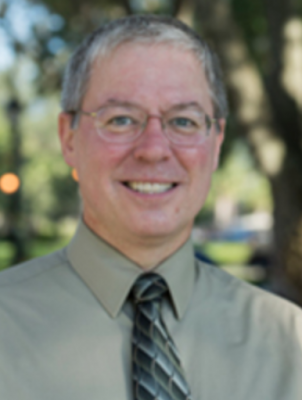 John Lychner, PhD, is Associate Professor and Director of Music Education in the School of Music and is an active clinician and conductor. Prior to coming to Stetson in 2017, Lychner was Professor of Music in the School of Music at Western Michigan University in Kalamazoo for 22 years. As a public school teacher, Lychner taught band, choir, and general music in St. Louis, Missouri, and Tallahassee. He earned BME and MA degrees from Truman State University, studied at the University of Nottingham (England) as a Rotary International Foundation Scholar, and earned a PhD in Music Education from the Florida State University. Lychner has served in a variety of leadership roles with the National Association for Music Education, including President of the Michigan Music Educators Association. His work has been published in a variety of journals, including the Journal of Research in Music Education and the International Journal of Music Education: Research, as well as in eight volumes of the prestigious series Teaching Music Through Performance in Band.
Anne E. Mullins: Tenured, Promoted to Professor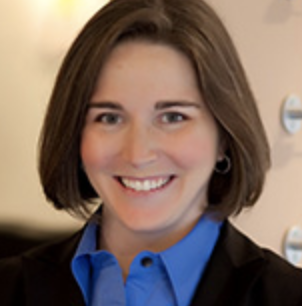 Anne E. Mullins, JD, is a Professor of Law and teaches legal analysis, research, and writing. Professor Mullins is passionate about teaching and has been recognized several times for teaching excellence. Her scholarship examines persuasion in judicial opinions through a cognitive theoretical framework. She also publishes on innovative legal writing pedagogy and legal research. She is co-author of the upcoming edition of the textbook Florida Legal Research.
Professor Mullins is a national leader in legal writing, actively serving all three major legal writing professional organizations. She is currently the president of the Board of Directors of the Association of Legal Writing Directors (ALWD), a member of the Legal Writing Institute's Discipline-Building Working Group, and a former member of the Executive Committee for the AALS Section on Legal Writing, Reasoning, and Research.
Professor Mullins received her J.D., with honors, from the University of Chicago Law School, where she served on the University of Chicago Law Review. She earned her AB from Dartmouth College.
Ben Tanner: Tenured, Promoted to Associate Professor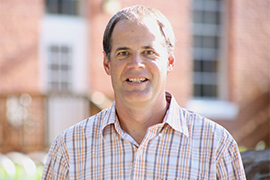 Ben Tanner, PhD, received a BS in Anthropology from Florida State University, an MS in Quaternary and Climate Studies from the University of Maine, and a PhD in Geology from the University of Tennessee. He joined the Stetson faculty in 2016 after leaving the Geology Program at Western Carolina University as a tenured, Associate Professor. He uses wetland deposits and the tools of geochemistry to study records of climate and environmental change. At Stetson, Ben teaches introductory courses in environmental science and geology as well as advanced courses in wetland systems and geomorphology.
Jessica West: Tenured, Promoted to Associate Professor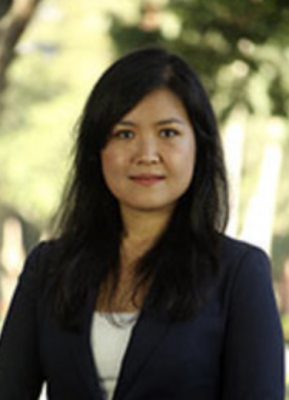 Jessica West, PhD, earned a BS in Accounting, a BA in English Literature and an MS in Finance from Florida State University. Dr. West worked for Deloitte and Touche as an auditor upon her graduation with her accounting degree. She joined the Department of Finance at Stetson in 2014 after completing her PhD in Finance from Florida State University. Dr. West's research focuses on corporate finance, executive compensation, investment and accounting. Dr. West's research involves three distinct lines of research activity: Corporate finance related to executive compensation and firm performance; investment related to stock price anomalies such as cash flow valuation, IPO and stock splits; and corporate governance related to financial reporting quality.
Petros Xanthopoulos: Tenured, Promoted to Associate Professor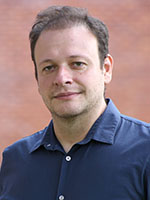 Petros Xanthopoulos, PhD, earned his Diploma of Engineering from the Technical University of Crete in Electronics and Computer Engineering. He earned his MSc and PhD in Industrial and Systems Engineering from University of Florida. Dr. Xanthopoulos' research focuses on analytics, machine learning, and operations research with an emphasis on development of data analysis methods for data under uncertainty. He has authored one monogram, edited three books, and authored more than thirty peer reviewed journal articles. He has taught courses in Statistics, Managerial Decision Analytics, and Machine Learning for Business Decisions in both undergrad and MBA programs. He serves as associate editor for the journals, Optimization Letters (Springer) and Energy Systems (Springer). He has been a member of the Institute for Operations Research and Management Science (INFORMS) since 2007.
Daniil Zavlunov: Tenured, Promoted to Associate Professor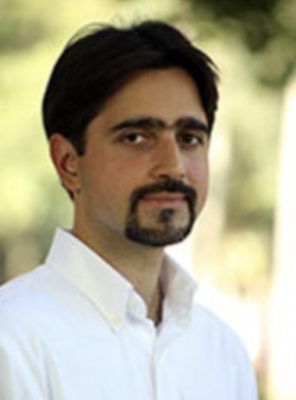 Daniil Zavlunov (PhD, Princeton University) is a musicologist specializing in nineteenth-century opera, with a particular emphasis on the Russian and Italian traditions. His research has appeared in The Journal of Musicology, Music Theory Online, Proceedings of the British Academy, Russian Literature and elsewhere. An authority on the music and world of Mikhail Glinka (the "father of Russian music"), at present Dr. Zavlunov is writing a cultural history of opera in Russia during the reign of Nicholas I (1825-1855), which draws heavily on new archival sources. Dr. Zavlunov teaches a wide variety of courses in the School of Music, the Department of Creative Arts and the Program in Russian, East European and Eurasian Studies. Before arriving at Stetson in 2014, he held a series of visiting appointments – teaching music history and theory – at Princeton University, Dartmouth, Skidmore and Haverford Colleges.