Stetson's Wendy Libby & Jeff Altier Honored by ASUN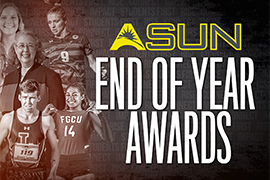 With the 2020 ASUN Conference Spring Meetings being held virtually this year, the league announced a wide range of accomplishments via a YouTube awards show. The awards were voted and selected by a variety of groups including the Faculty Athletic Representatives, Senior Woman Administrators and Conference staff.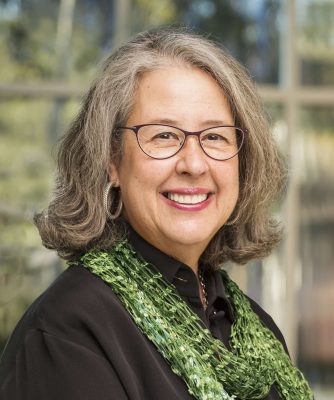 Commissioner Ted Gumbart awarded special honors to Stetson's President Dr. Wendy Libby and Lipscomb's Senior Woman's Administrator Dr. Lin Garner as both are set to retire after years of service to their institutions and the ASUN. Libby has served as Stetson's President since July 2009, while Garner has been at Lipscomb since 1987.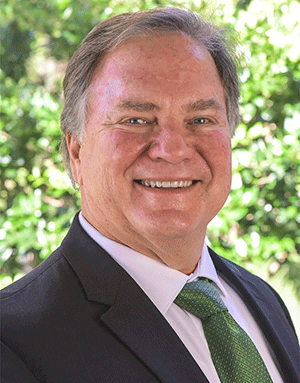 The league office also recognized FGCU's Amanda Carroll with the Tom Bilello Award after serving the past three years as the league's NCAA Division I SAAC Representative, while also honoring Stetson Athletic Director Jeff Altier with the Stellar Service Award as Altier just completed his 35th year at Stetson and 23rd overall as the school's AD.
Three programs earned the ASUN Beam Award, which is presented to a school program when it breaks new ground in ASUN achievement. Jacksonville Women's Track & Field, Kennesaw State Men's Track & Field and North Florida Men's Golf earned the honor this year for their unprecedented achievements. The ASUN Beam Award was created in the 2018-19 academic year.
Individual End of Year Award Winners
Male Student-Athlete of the Year: Lipscomb's Brent Leber (Cross Country and Track & Field)
Female Student-Athlete of the Year: Lipscomb's Olivia Doak (Women's Soccer)
Postgraduate Scholarship Winners: Emily Kesterson, North Florida (Women's Soccer) & Alex Turnock, Jacksonville (Cross Country)
Tom Bilello Student-Athlete Leadership Award: Amanda Carroll, FGCU
ASUN Beam Awards: Jacksonville Track & Field, Kennesaw State Track & Field, North Florida Men's Golf
Stellar Service Award: Jeff Altier, Stetson