Dave Rigsby, retired Manager for Stetson Grounds, dies at 69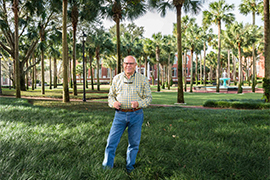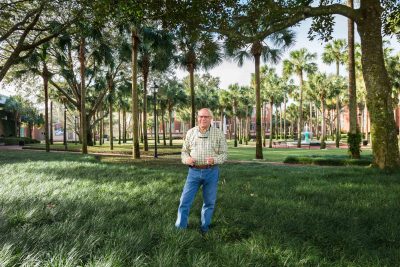 Dave Rigsby once oversaw more than 176 acres as manager for Stetson University Grounds, but he loved a few spots in particular.
"I've heard a lot of people say it has a Zen feeling when you walk into it," he said about Palm Court in a 2017 interview. "It's great for the students. Some are out here playing on the turf. Some are in hammocks."
Early that morning, he had ­­­gathered all his crew members together in Palm Court to be photographed with him for a story on Stetson Today. He wanted "to make sure they get their due," he said, for all their hard work in the rain, cold and heat, transforming and maintaining the university's beautiful grounds.
Afterward, when everyone was gone, he asked if the photographer would mind taking just one quick photo of him in Palm Court, which he could keep for himself. He is smiling in the photo, standing amid the mondo grass, palm trees and oak trees that were his life's work to immaculately maintain.
That photo was posted on his Facebook page with black borders after he passed away Sunday, May 3, at age 69 at the Mayo Clinic hospital in Jacksonville. He had retired in January after 42 years as manager for Stetson Grounds and senior assistant for Special Projects, a former DeLand mayor and former city commissioner.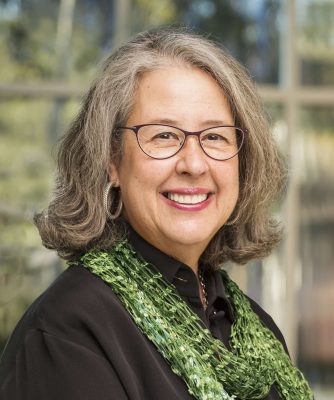 "My husband, Richard, and I tremendously respected and admired Dave and his 42 years of leadership at Stetson," said Stetson President Wendy B. Libby, PhD. "He was a remarkably creative, talented and civic-minded man."
Rigsby credited Libby for transforming Stetson after her arrival in 2009, increasing enrollment, adding new buildings and beautifying the campus. He and his Grounds crew had planted hundreds of trees and thousands of plants, completing redoing the core of campus, he said.
"We took down what I thought and what many thought were barriers and those would be just spaces that didn't connect and certainly there was no sequence of how you might go through and see a college campus," he said in the 2017 interview. "And now for the first time, we're turning that around. You can park at LBC (Lynn Business Center) and have a sequence of events as you walk into Quad and into Stetson Green and now all these spaces were connecting.
"For me, the neat thing about my job is when I walk outside, I look at rooms. And those rooms might be in the form of the Quad where you have these buildings – Sampson to the south, Elizabeth Hall to the west, the Library to the east and the Welcome Center. They form the façade and that's sort of a room as you enter that space. It's tied into the next space. That's what we tried to do – pull these rooms together and so you'd have a sequence for pedestrian movement and vehicle movement and landscape. It was an unbelievable opportunity."
Stetson officials say Rigsby deserves much of the credit for the accolades and appeal of Stetson's campus today. (Read Stetson's announcement to faculty and staff.)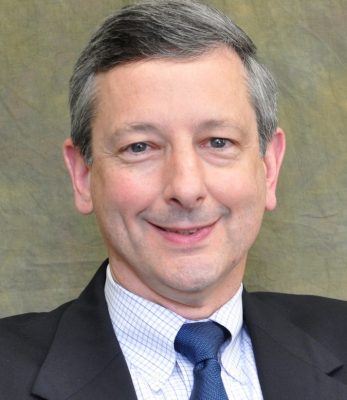 "David Rigsby took Landscape Architecture to the highest level possible," said Bob Huth, Stetson's executive vice president and CFO. "The campus became his foundation upon which he created beautiful views, colorful details, and very pleasant shade. He had a very creative eye and Stetson has been the beneficiary of his growing legacy."
Added Libby, "I was so thankful that he and his team had an opportunity to put into action Dave's vision for the transformation of the Stetson University campus; no doubt, he deserves the lion's share of any praise for the stunning beauty of our campus."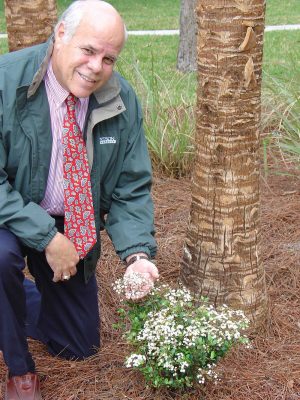 Rigsby graduated with a bachelor's degree in landscape architecture with special studies in urban design from the University of Florida. He is survived by wife Kate and their six grown children, Jennifer, Jessica, Josh, Will, John-David and Dorie.
A memorial to honor Rigsby will be planned after the COVID-19 pandemic clears up, according to the family.
In lieu of flowers, donations to the Landscape Memorial Fund at Stetson University, made in Rigsby's name, are welcome. Gifts can be mailed to Stetson University, Unit #8286, 421 N. Woodland Blvd., DeLand, FL 32723. Gifts can also be made online at www.stetson.edu/give, in the Designation field, select "Other" and enter "Rigsby Landscape Memorial."
Plans for the Rigsby Landscape Memorial will include a bench on campus with a plaque bearing the names of Rigsby and his wife Kate Pearce, possibly located outside the patio area of the Coffee Shop under the big oak tree. In addition, donations would provide up-lighting around the oak tree.
"This is something that David wanted to do," Kate Pearce said. "That space was really special to him since you can see so much of the core of the campus from there. It will be a wonderful way to honor all of his hard work and the legacy of a beautiful campus that he left us."