Helping Hatters through COVID-19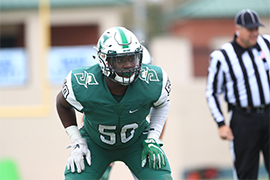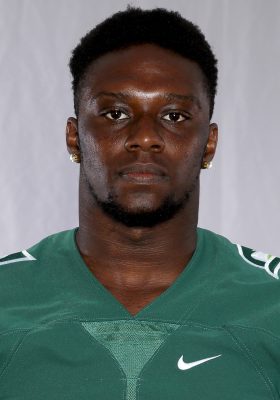 Tarren Smith II was captain of the Hatters Football team during his senior year and the first male in his family to graduate from college.
But the excitement of his approaching graduation vanished this spring when he learned his mother was hospitalized with COVID-19 near his hometown of Greenwood, Mississippi.
While she recovered in the hospital, his two younger brothers, ages 17 and 15, were home under self-quarantine. Then, his grandfather passed away from the virus and his 17-year-old brother was hospitalized, too. About the same time, he learned two cousins had also died from the virus in Indiana and California.
Smith appealed for financial assistance through Stetson's Office of Student Financial Planning. Under the federal relief package, called the CARES Act, Stetson was able to award every graduating senior, who was also a Pell grant recipient, this spring a $500 award to assist with emergency expenses.
Smith appealed for more assistance and was award $1,200 in federal need-based grant money under the Emergency Supplemental Educational Opportunity Grant program, authorized by the federal CARES Act provisions. Another $1,500 from the Hatters Care (COVID-19 Emergency Fund) will soon be awarded to assist him with expenses.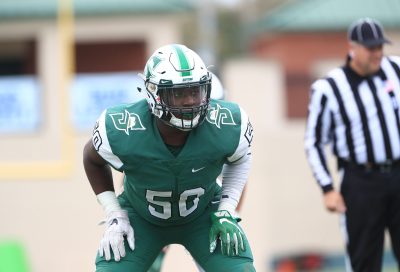 "The school has been great," said Smith, a linebacker for the Hatters Football team who majored in psychology. "The school is granting me this money and I'm so grateful because it did help us. I pray the money helps out a lot more."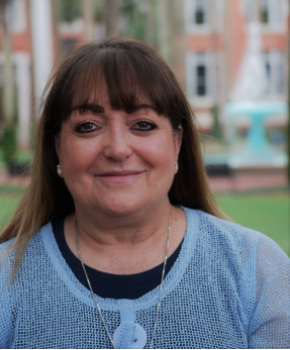 As of May 21, Stetson had awarded $886,291 in COVID-related financial assistance to students, said Heidi Goldsworthy, director of Stetson's Office of Financial Aid.
Stetson has identified other funding to help students with living expenses, medical bills, unexpected travel and other expenses related to the pandemic. That includes money from the CARES Act, the Hatters Care fund, other donor aid, and federal and state aid.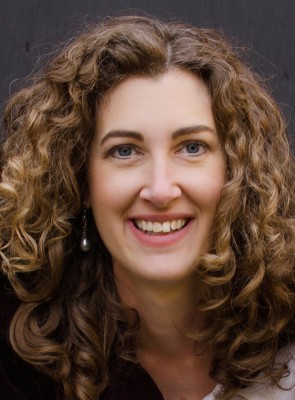 The Stetson community has rallied to help students during the crisis. More than 200 faculty, staff, alumni, parents and friends have donated to the Hatters Care fund, helping it to surpass its $100,000 goal, even as more appeals for assistance continue to arrive.
"The original goal has been reached, but student requests for aid keep coming in, so fundraising for emergency aid, and also scholarship support, will continue," said Amy Gipson, associate vice president of Development Strategy and Communications. "Our alumni, faculty, staff and friends all want to help ensure students get the help they need and stay in school."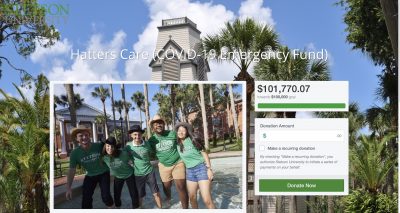 The university has received 1,025 appeals so far from students for financial assistance related to COVID-19 for the spring, summer and fall 2020 semesters. Students can file more than one appeal, using the Spring 2020 and Summer 2020 Appeal Form, and the Fall 2020 Appeal Form.
About 400 appeals are waiting for more information, such as receipts or other documentation. And 216 were pending review Thursday. So far, awards have ranged from $350 to $1,500, with an average award "in the $1,000 range," Goldsworthy said.
"We've gotten so many Thank You's, just tons of emails of, 'I was so surprised to get this. Thank you so much. This is helping us,' " she said.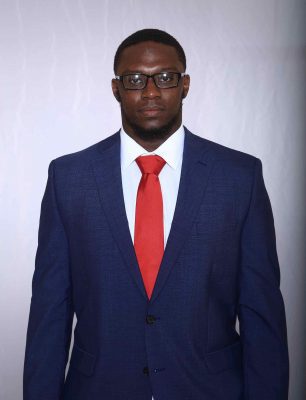 For Smith, his mother and brother have returned home from the hospital. But the financial challenges remain. His mother is still recovering and has not returned to work, inspecting Section 8 Housing. She used her federal stimulus check to help pay her father's funeral expenses.
That has left Smith desperately seeking work. He is searching throughout Mississippi because his hometown is economically depressed and offers few job opportunities.
"With all these things, I'm in dire need of a job immediately to help support my family," said Smith, who hopes one day to attend graduate school and study sports psychology. "We're just sitting here trying to survive at this point."
-Cory Lancaster