New Article Explores Impact of Graduation Rates on Florida High Schools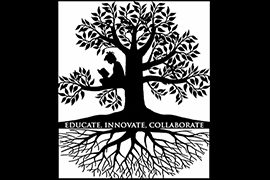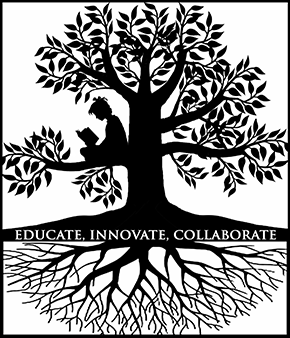 Receiving a high school diploma is a great achievement. In Florida, high school graduates share the accomplishment with their alma mater because graduation rates impact school grades. An article in the latest issue of Voices of Reform: Educational Research to Inform and Reform journal examines the flaws in measuring graduation rates when determining the success or failure of Florida's high schools.
The article by David G. Martinez, PhD, assistant professor of educational leadership and policies at the University of South Carolina, and Sherman Dorn, PhD, professor of education at Arizona State University, focuses on graduation-rate inaccuracies in Florida and how low numbers can cause high schools to receive a bad grade.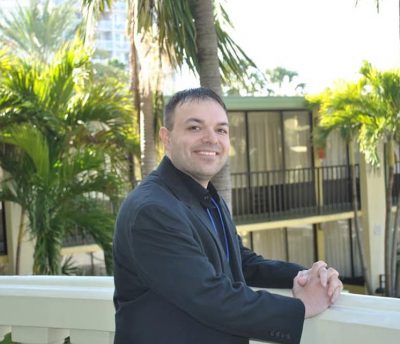 "The current issue includes policy pieces and hot-button — and in some cases divisive — issues that are impacting schools," said journal editor Lou L. Sabina, PhD, assistant professor of education at Stetson. "NBHIER's goal is for educators to connect with the journal articles and use them in their collegiate and P-12 education classes." The journal is published annually by the Nina B. Hollis Institute for Educational Reform (NBHIER) at Stetson University.
In addition to "Swamping Errors: A Florida Postmortem for High School Graduation Rate Proxies" by Martinez and Dorn, the current issue includes:
"Black Church/School Partnerships: The Role of Fictive Kin Relationships" by Katherine A. Curry, EdD, associate professor of educational leadership at Oklahoma State University, and Reubin McIntosh, EdD, principal at the Cherokee Elementary School. The article explores fictive kin relationships in a long-standing community partnership between a black church and high school in an impoverished, urban district in the midwest.
"More Alike than Not: Educational Leadership in K-12 and Higher Education: An Exploratory Study" by Cheryl Evans, EdD, associate professor of professional studies, Mike Nelson, PhD, professor of educational sciences, Ed Cunliff, Jr., PhD, professor of adult and higher education, and business management senior Michaela Grandstaff, all at the University of Central Oklahoma. The authors examine educational leadership and professional development in K-12 and higher-education fields.
"Ties that Bind: Knowledge Movement and Tie Formation in a Regional Principals' Learning Network" by Jennifer R. Karnopp, a PhD candidate at Indiana University Bloomington, discusses how regional professional learning networks support principals in achieving and implementing desired school-wide change efforts.
"The Rhetorical Machinations of SB 1720: Defunding Developmental Courses" by Holly Larson, PhD, professor of English at Seminole State College of Florida. The research study analyzes the "Increasing Momentum for Student Success: Developmental Education Redesign and Student Progress in Florida" report by Shouping Hu, PhD, which claims that SB 1720 is a successful educational reform bill. The bill requires Florida College System institutions to provide developmental education that is tailored to specific skills and assisting students with performing college-level work.
"Innovating Residence Life Experiences for Community Engagement" by Anna L. Peters, a PhD student at the University of Florida, shares community living features at Arizona State University that have enhanced residential life experiences and created opportunities for students to engage with the local and global community.
Book review: "McCart and Miller: Leading Equity-Based MTSS for All Students" by Joyce Mundy, EdD, director of curriculum, instruction and professional learning at the Delaware County Intermediate Unit. The review is a guide for effectively meeting student needs by synthesizing critical work being done in the areas of multi-tiered systems of support for students (MTSS).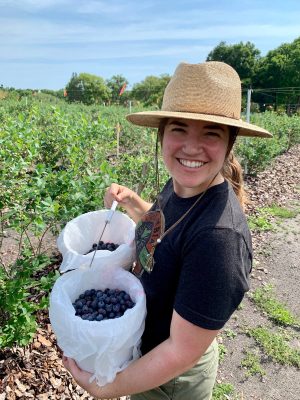 Special report: Nina B. Hollis Research Impact Award Project: "Garden-Based Learning" by Sarah Cramer, PhD, Brown visiting teacher-scholar fellow in sustainable food systems, and Mercedes Tichenor, EdD, professor of education, both at Stetson University. The garden-based learning project is a collaboration between Stetson and the Louise S. McInnis Elementary School in DeLeon Springs, Florida, and the result of a Nina B. Hollis Research Impact Award (NBHRIA). Research shows that school gardens provide a wealth of benefits from increased physical activity to higher fruit and vegetable consumption and many others.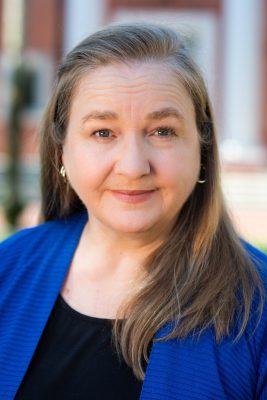 The journal's mission is to find new ways to educate children by developing local incubation projects to test innovative ideas that impact K-12 classrooms with specific attention on closing the opportunity gap for children in marginalized settings.
Voices of Reform: Educational Research to Inform and Reform seeks scholarly, practitioner articles between 3,500-7,500 words and is accepting submissions for upcoming issues. Exceptional student, international and teacher education (not related to curriculum and instruction) research articles also are welcome. If you have any questions, please contact Sabina: [email protected].
-Sandra Carr