Stetson University in the News, May 9-15, 2020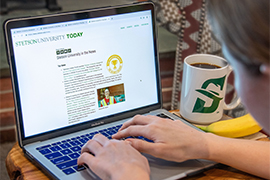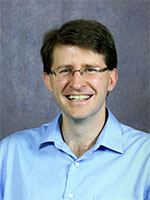 • Alan Green, PhD, associate professor and chair of Economics, was quoted by the Laval News in Quebec on May 13 in the article, "Extended COVID-19 shutdown best for recovery, says macroeconomics expert." "We're hearing a lot of people and politicians who look at the economic damage, which is awful, and say, 'Oh gosh, we have to re-open to save the economy.' … They're doing it backwards. Even if you legally allow everything to re-open, the economy's not going to recover until the virus is contained," Green said.
• Christopher Ferguson, PhD, professor of Psychology, was quoted by Entertainment Weekly in the May 10 article, "We need to talk about rape on Outlander." Ferguson said, "It can be dangerous to expect art to conform to societal moral codes. Art should push boundaries, challenge authority and morality, or just be edgy at times. If we're not careful, we can slip into endorsing censorship, or engage in moral bullying to force media producers to self-censor."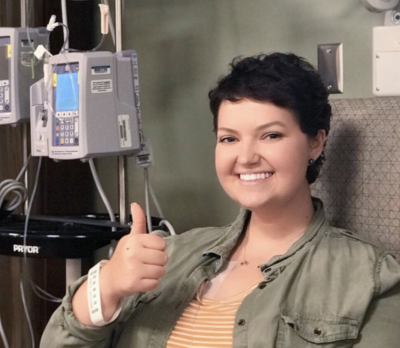 • Stetson graduate Emily Spriggs was featured in the Daytona Beach News-Journal article, "College grads in a pandemic show resilience through disease, disaster, academic hurdles." Spriggs took a medical leave from Stetson University halfway through her sophomore year to fend off leukemia. The fight lasted more than a year, but this month she earned her bachelor's degree in health science.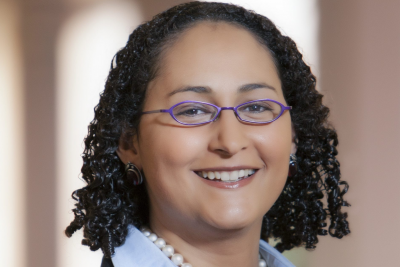 • Law Professor Ciara Torres-Spelliscy was quoted in an article May 8 on Vox called, "11 legal experts agree: There's no good reason for DOJ to drop the Michael Flynn case."
• College Grads: BC-U, Stetson alumnae adjust to job market appeared in the Daytona Beach News-Journal on May 12 and quoted Stetson graduate Melissa Gasparini and Tim Stiles, executive director of the Office of Career and Professional Development. The story also appeared in The Palm Beach Post, Sarasota Herald-Tribune, St. Augustine Record, Gainesville Sun and other Florida media outlets.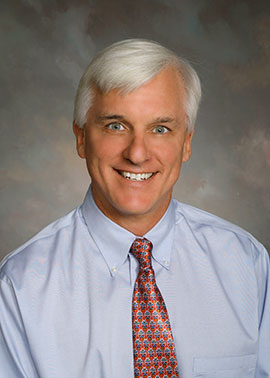 • Bill Andrews, PhD, associate professor of Management, was quoted by the Society for Human Resource Management (SHRM) on May 12 in the article, "Managers on the Virus Front Lines."
• Stuart Michelson, Roland and Sarah George professor of Finance and chair of Finance, was quoted by MSN Money and The Street on May 12 in the article, "What are the rates on Treasury Bills?"
• "Ear guards 3D-printed at Stetson library help health care workers" appeared in the West Volusia Beacon on May 11 and quoted Michele Skelton, PhD, associate professor of Health Sciences, and Sue Ryan, the Betty Drees Johnson Dean of the duPont-Ball Library and Learning Technologies. Stetson alumnus, Dr. Christopher Riccard, was also mentioned, as were Tony Ganus and Chris Finkle in the duPont-Ball Library's Innovation Lab.
• Law Professor Ciara Torres-Spellicy wrote the article, "The Voting Rights of Florida Citizens Hang in the Balance Once Again" on Talking Points Memo May 8.
• Former Hatters pitcher Corey Kluber and his record-setting win against Cardinals in 2015 was mentioned in the Orlando Sentinel on May 13 in Today in Central Florida sports history: Indians pitcher and Stetson alum Corey Kluber was a strikeout machine.
• Former Hatters pitcher Jacob deGrom was mentioned in the Orlando Sentinel for his Major League Baseball debut, when he held the Yankees to one run on May 15, 2014, in Today in Central Florida sports history: Mets pitcher and Stetson alum Jacob deGrom show off his stuff against Yankees.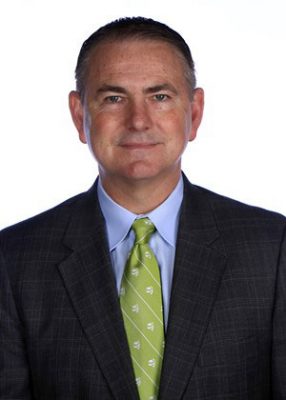 • Stetson Head Basketball Coach Donnie Jones was featured in the Daytona Beach News-Journal story, "As world goes virtual, Stetson's Donnie Jones enlists help of a few friends" on May 14.
• Stetson Women's Basketball Head Coach Lynn Bria was mentioned in the May 13 Daytona Beach News-Journal story, "Stetson signs Seton Hall transfer in women's basketball," about Seton Hall transfer student-athlete Selena Philoxy.
• Law Professor Louis J. Virelli III prepared a new report called, "Administrative Recusal Rules: A Taxonomy and Study of Existing Recusal Standards for Agency Adjudicators," for the Administrative Conference of the United States. Released online May 14, it collects and analyzes a wide-ranging set of recusal standards and practices employed by more than 60 agencies across the federal government.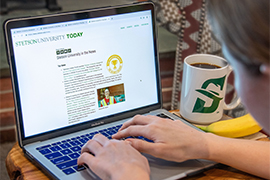 • Law Professor Peter F. Lake was referenced in a May 12 Wake Forest Journal of Law & Policy article called, "A Title IX Timing Conundrum."
• Law Professor Rebecca C. Morgan wrote the following blogs for the Elder Law Prof Blog: May 11, COVID-19 Resources for Guardians; May 12, Shield Laws for Pandemic Claims?; May 13, 25 Years Since 1995 White House Conference on Aging; and May 14, Elder Abuse in the Time of COVID.
Alumni News
• CBRE Group Inc. promoted North Florida Senior Managing Director William "Tripp" Gulliford, a Stetson Law alumnus, to executive managing director of the commercial real estate company's Florida region, according to a May 14 announcement in the Jacksonville Daily Record.