CLaSSy Partner of the Year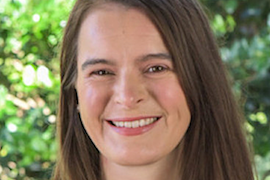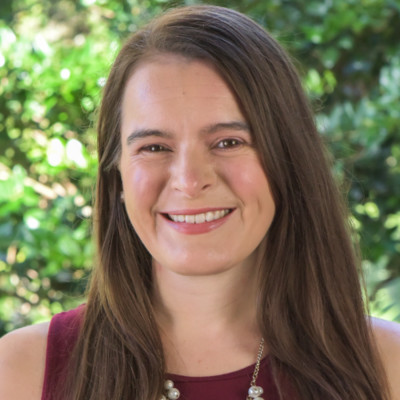 Elise Paulson, Stetson's director of Risk Management, had a well-deserved surprise coming to her from Stetson's Office of Campus Life and Student Success. And, appropriately enough during these pandemic times, she received it virtually.
For the presentation, Paulson was asked to log into a staff meeting to answer (contrived) questions about compliance. Campus Life and Student Success (C.L.a.S.S.) then presented her with the CLaSSy Partner of the Year Award for exceptional service toward the office's mission.
Each year, the award winner is invited to judge a bake-off, where the award is presented as a surprise. Of course, there was no such event possible in May. So, as Lua Hancock, vice president of Campus Life and Student Success, wrote in an email, Paulson logged into the meeting "and then — BAM — [we] hit her with an award!"
Paulson has been Risk Management director since February 2019, working as the university's liaison with insurance agent for all aspects of insurance procurement and implementation, among other duties. She arrived at Stetson in January 2015 as an assistant athletics director.
In one nomination for the award, Paulson was described as being "intentional about including the entire university and, specifically, CLaSS in efforts to address risk management. She has worked closely with Public Safety, Title IX, Community Standards and the entire Leadership Team to share concerns and discuss solutions. Elise understands that risk management is an important component of CLaSS operations at all levels and relies on good communication to address problems, develop policy and practice, and share important information."
Another nominator wrote: "Elise is a very important partner to all of Stetson all the time. However, during this pandemic her expertise and ability to think ahead and analyze the risk of what can happen, and what needs to be in place legally, for the university" makes her a worthy recipient.
In the end, this year's winner of the CLaSSy Partner of the Year Award didn't get to taste contest desserts. She did, however, get a pretty sweet surprise — sort of icing on the cake.
-Michael Candelaria