Juneteenth Message from President Libby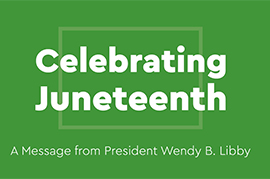 Dear Stetson community,
On today, June 19, Juneteenth, Emancipation Day, we take a moment to commemorate the emancipation of the enslaved people in the United States. Although first celebrated in Texas, the date is now nationally recognized for the declaration of freedom under the terms of the 1862 Emancipation Proclamation. We hold the promise of a new beginning in race relations in our country and dream of achieving our vision for a society of true equality and equity.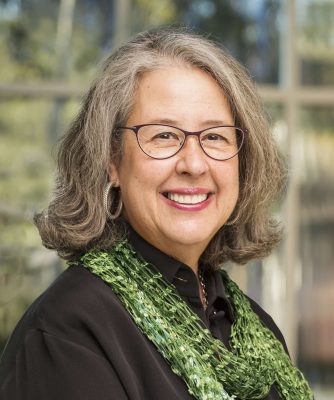 Yet, we live in uncertain times with our attention divided between an acute pandemic that shows no sign of lessening and which especially hits our communities of color, and an anti-racism movement sparked by the tragic killing of George Floyd, most recently Rayshard Brooks, and too many others. There is no playbook for what we face, except to move forward each and every day in ways that are consistent with university values and that center on our work to engender respect for one another, education that transcends politics and fear, and accountability for our individual and collective actions.
In the midst of this difficult landscape, yesterday the nation received a decision from the Supreme Court which takes the threat of deportation off the hundreds of Stetson students (and more than 600,000 others) who were benefitting from the Obama era's DACA (Deferred Action for Childhood Arrivals) program. And earlier this week, the Court handed down a decision that employers who fire individuals "merely for being gay or transgender violate Title VII." Two bright spots in our week.
Even as teams of faculty and staff work to develop and implement the framework for the university to safely reopen the campus in August, Stetson University remains dedicated to addressing racism in our community, and today asks each of you to note Juneteenth, in honor of the abolition of the enslavement of African Americans.
To address some of the issues associated with racism on our campuses and in our communities, Stetson has been hosting a series of panels and discussions both in DeLand and in Gulfport. The College of Law hosted a flash panel that addressed the death of George Floyd and the cultural and legal implications. On Friday, June 12, Stetson University's Brown Center for Faculty Innovation and Excellence and the Stetson Office of Diversity and Inclusion hosted a panel discussion titled, Truth, Racial Healing and Transformation as a Campus Community. It was an incredible discussion, equally illuminating and heartbreaking.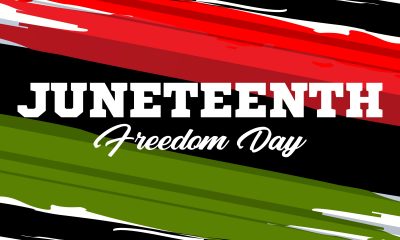 A link to the video of the DeLand panel discussion is now available and there is an article about the webinar on Stetson Today. If you did not have the opportunity to participate, please take time to listen to your colleagues discuss their stories on the impact of overt racism and cultural bias on their lives. They are difficult stories to hear. These stories are shared in the spirit of education and community, to remind us that racism is still with us. Every incident of bias damages our country's promise of freedom, equality and equal justice under the law.
On Tuesday, June 23, the Office of Diversity and Inclusion is hosting a panel, Let's Talk Racism, inviting students and recent alumni to share their experiences on the DeLand campus and in the community in order to address and begin to create actionable solutions.
Our support and thanks to our colleagues who participated in the earlier panel discussions; we also want to thank the members of the community, our Equity and Inclusion Group , EIG, here in DeLand and the Diversity and Inclusion Committee in Gulfport. Together, they developed the university Equity and Inclusion Statement, a foundation for all of our work going forward.
We are also looking forward to the upcoming receipt of the results of the 2020 Campus Climate Survey. After seeing a brief preview a few weeks ago, I can tell you that it is clear our communities still have a lot to learn as they strive to become places of equity and inclusion.
We find ourselves at the crossroads of studies and panels and surveys, and feel a crying need to do something that moves toward real, sustained change. At Stetson University in both DeLand and Gulfport there are like-minded faculty, students and staff who share the push for change. They share the values and goals of a diverse community, living in equality and equity. And, they recognize that changes in our culture are driven by individuals and communities saying that the status quo is no longer sufficient, that we must bring to bear the support and resources of the institution to drive the change.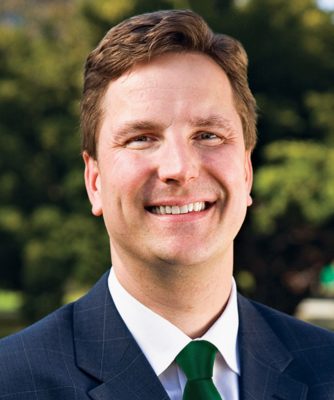 In an interview with Stetson Magazine recently, President-elect Roellke was asked about his response to the pandemic and the Black Lives Matter movement, and this is what he said:
"As we move forward in addressing our contemporary challenges, we must do so with open minds and with our core values driving the difficult decisions that lie ahead…Stetson will emerge stronger from these challenges if we come together as a community and continue to be the place where learning and values meet."
Please look for additional information as university-wide, campus-wide discussions are scheduled and as the university steps towards a deepening commitment to creating and building this framework of change. We can't think of a better way to mark Juneteenth than by pledging ourselves to one another and to being a diverse community of inclusive excellence devoted to respect, fairness, justice and equity.
Sincerely,
Wendy B. Libby, PhD
President