Learning about Human Resources in Paris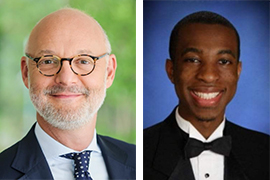 By John K. Thompson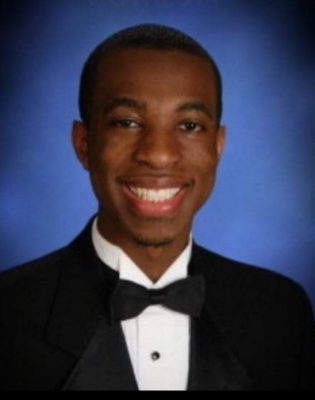 I graduated from Stetson in 2019 and participated in student organizations, such as APAC, and many on-campus activities during my time there. But one thing that I regretted was not taking advantage of study abroad opportunities.
In my final year at Stetson, I knew I didn't want to go straight into a traditional job. I was inspired by a human resources class taught by Kelly Hall, DBA, assistant professor of management. So, after much searching, I found a Master in the International Human Resources program offered by CIFFOP (Interdisciplinary Center for Human Resources Education) in France.
Not only is this one of the best HR programs in Paris, it also provides students with an opportunity to study and develop professionally while being paid. For future graduating Stetson seniors, it may be of interest to check out an unforgettable experience like this.
Since last fall, when I arrived, I have been able to network with leaders of multinational companies and one in particular is David Jestaz with Faurecia, a multinational company in the automotive sector.
I was fortunate to learn more about his story, which is relevant not only to members of the company, but also to future HR professionals and young people looking to jump into their careers. His story inspires me to do what Stetson taught me: Dare to be significant.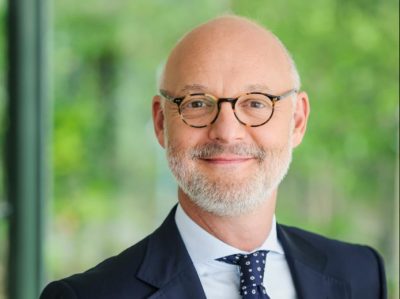 David Jestaz is head of Faurecia University, the company's internal university, and vice president of HR Transformation, as well as a father and leader. But these words only encapsulate a small portion of the life journey of David Jestaz.
I remember walking into the office during the first week of my internship at Faurecia. I had just graduated from Stetson a few months before. I had entered a totally new culture in France, and I had no family nearby. Luckily, the ambiance of the office was upbeat and positive. I immediately noticed Jestaz, my boss, and the way he carried himself with confidence, precision and a laugh to set everyone at ease. He has a radiating energy and a focused mindset to make things happen. Despite all the challenges and problems he faces, he always finds a solution and it left me wondering: What was his path to success?
Born in 1970 to a father who was a faculty member of a university and a mother who was a lawyer, he was raised in a fairly wealthy neighborhood in Paris. During his early years, he recalled living a pleasant and traditional family life with his sister, surrounded by a quaint community. However, many of the views, opinions and ideals were conservative and homogenous, and he didn't have a connection to other viewpoints in the world.
In many ways, this reminded me of myself living in the small conservative town of Sparr, Florida, before I went to Stetson and was greeted by a multitude of cultures even just at FOCUS week alone. I realized that no matter where one starts in life, they can always change their destiny and determine who they become.
A key opportunity opened up in Jestaz's childhood that would shape the trajectory of his personal development and ultimately his professional life: Traveling. Traveling to the U.S., UK and other areas of Europe was an integral part of his life, giving him access to new perspectives and ways of life.
"I learned about differences and that they should not be seen as a problem but should just be seen as differences," he said.
I recalled the Study Abroad ambassadors at Stetson, pushing students to see the world for exactly this reason Jestaz echoes the same sentiment that they preach, "Go out and experience all the differences the world has to offer while you are young."
During his youth, life outside of the classroom fueled his passion to solve problems, learn about cultural differences and the ways in which business was conducted in different geographic areas.
The partial economic stagnation in Europe during the 80s played a big part, too, in his growing passion for business, social sciences and economics. He graduated from University Paris Sorbonne 1 in 1990 with a B.S. in Economics, attended an elite economics school in Sciences PO where he ranked number 1 in his class and then pursued his PhD in Economics at Sciences PO while undertaking other projects, such as translating a book and writing several articles for research centers from 1995-2002.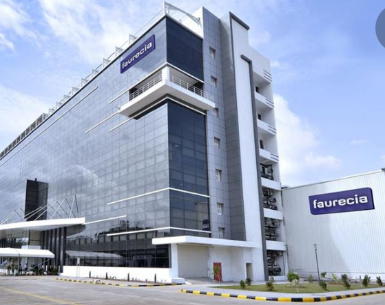 He soon launched his first career as a college professor in the United States — at Sarah Lawrence College, Drew University and notably at Colombia University, where he learned something important. "You engage people by passion, not by just the brain," he said.
This is exactly the message from faculty to Stetson students when they first arrive and take their First Year Seminar (FSEM). As Jestaz explained, passion is truly integral for educational success. "I loved sharing information and knowledge and helping students develop," he said about his time as a college professor.
However, by 2007, as much as he loved academics, he had a feeling he could do even more. At age 37, he was headhunted to become the leader of the Corporate University of EDF, a French electric utility company, and became the youngest in the company to serve in an executive role.
The transition from the academic world to the corporate world was challenging. In the business world, the focus is on solving problems whereas in the academic world, it is about raising the appropriate questions, he said. It was tough for the first two years, but he adjusted and "learned most of all."
From this difficult period, he wanted to emphasize to students that struggles will happen in their career, no matter how successful they are. The ability to adapt is most important. Over the span of nine years at EDF, Jestaz used his passion for learning and numbers and successfully implemented digital platforms. More importantly, he learned how "learning" is a tool of action for human resources.
Since joining Faurecia in 2016, Jestaz has championed learning as a source of change and development with the onboarding of over 86,000 employees into their corporate learning lab system.
Observing him day to day, his passion and motivation are clearly seen in his actions and attitude every day in the office. "I love what you can do for people in the company. You are the voice of the company and the voice of the people and finding that balance is key."
So what advice does Jestaz have for future students and HR professionals?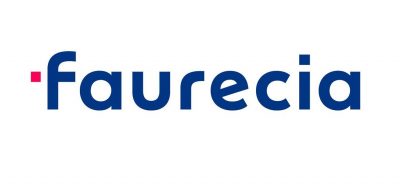 Despite the current COVID-19 crisis, his leadership and dedication to learning and digital development have been integral to the stability of Faurecia during the turbulent times of 2020. France was under lockdown due to the virus but has slowly reopened. In March, for example, I switched to online classes in school and began working remotely for my internship. Beginning the week of June 1, I returned to the Faurecia office again.
Surely, the coronavirus will bring lasting changes to the ways in which people work and the strategies of HR for the safety of employees.
"The way of work will not be purely digital. It is not possible, but the years and preparation of a digital platform has been beneficial to Faurecia and definitely our HR," Jestaz explained.
For HR professionals entering the job market during this tough time and even afterward, he offers this advice: "It is important to find your balance in HR between the operational and the administrative. To be a good HR (professional), it would be helpful to know a little of each to be well-rounded and more knowledgeable about how you fit in a bigger picture. Also, to understand HR can be great with the rewards and training, but it can be tough with the disciplinary. Again, balance is key. And even in tough times, such as the pandemic, companies still need dedicated and motivated HR."
In closing, Jestaz encouraged the up-and-coming generation of students, "Don't be afraid to use your voice. Challenge the status quo. If you want change, you have to lead it. And with that being said, you need to be knowledgeable and that means reading a lot and not believing everything you read on social media. Especially, don't forget that."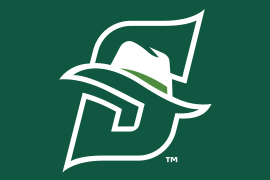 –John K. Thompson '19 graduated from Stetson with a major in political science and a minor in history. His internship with Faurecia will end in July and his academic studies will end in November at the Interdisciplinary Center for Human Resources Education in Paris. Afterward, he hopes to stay in Paris and find a job in human resources or communications for a multinational company.