Stetson, AdventHealth University Offer More Pathways to Health-Care Careers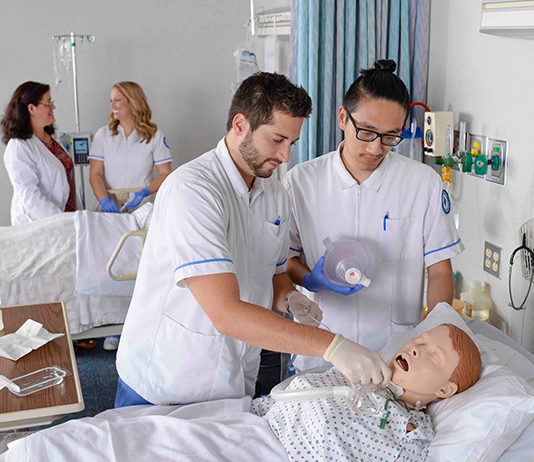 Students interested in health care careers now have pathways to earn degrees in nursing and nuclear medicine technology, under a partnership between Stetson University and AdventHealth University.
Stetson and AdventHealth already have partnered to provide pathways for Stetson health and science students to enter the AHU Doctor of Physical Therapy and Master of Occupational Therapy programs.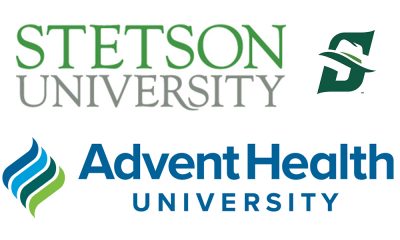 Now, the two institutions have reached agreements to make it easier for Stetson students to move into AHU's program to earn a Bachelor of Science in Nursing or Nuclear Medicine Technology.
The growing list of programs comes as more and more Stetson students consider careers in health care, due to the high-paying jobs and strong demand for graduates.
For the nursing program, students can transfer after their first year at Stetson and start at AHU if they take the necessary prerequisites, earn at least a 3.0 GPA and meet other admission requirements. AHU will reserve up to six seats a year in the nursing program for Stetson students – two seats in the fall semester and four in the spring.
For the program in nuclear medicine technology, students would need to complete the necessary prerequisites during their first two years at Stetson and earn at least a 2.7 GPA. Then, they would be eligible to apply for one of 10 seats reserved for Stetson students who meet the admission requirements for the AHU Nuclear Medicine Technology program.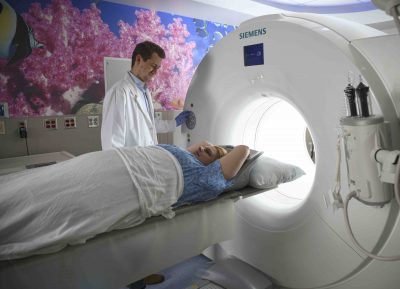 A nuclear medicine technologist uses radioactive pharmaceuticals for diagnostic and therapeutic applications, such as defining tumors and visualizing malfunctioning organs.
"Although the programs are designed to allow students to transfer from Stetson to AHU early in their college careers, I expect that most students will wait until later or maybe even get their Bachelor's degree from Stetson and then move into these programs at AHU," said Stetson Biology Professor Michael King, PhD, the primary pre-health advisor for students.
This fall, King will schedule recruitment events to provide more information to students about the available programs.
In addition, Stetson and AdventHealth offer a dual-degree online program, leading to both a Master of Healthcare Administration (MHA) and a Master of Business Administration (MBA).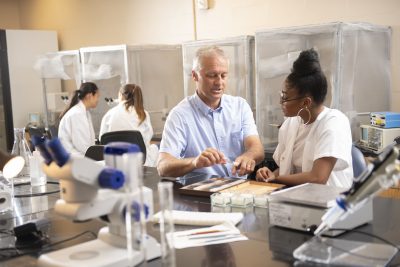 Stetson also partners with Lake Erie College of Osteopathic Medicine through its Early Acceptance Program with select colleges. LECOM grants qualified students a provisional early acceptance into its College of Osteopathic Medicine, School of Dental Medicine and School of Pharmacy.
Currently, Stetson has one graduate attending LECOM's College of Osteopathic Medicine, and 12 current and incoming students with early acceptance into that program and the School of Dental Medicine, King added.