Stetson Hosts Virtual Vigil Tonight to Honor People Impacted by COVID-19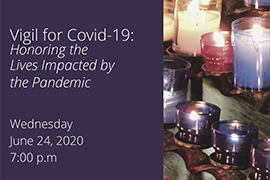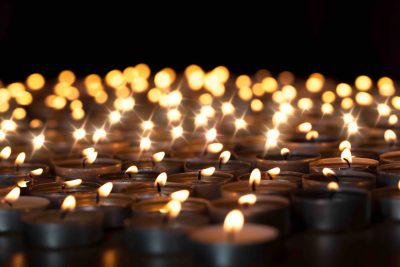 By Morris Doshin Sullivan
Stetson University Chaplain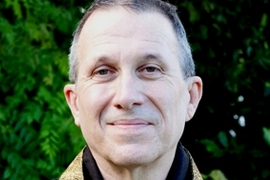 So many people all over the world have been touched by the COVID-19 pandemic, including many members of the Stetson University community. To give us all a chance to process our losses and share our experiences, the community is invited to join together in a virtual vigil on June 24.
Stetson University Counseling Services and the Office of Religious and Spiritual Life will host the event. "Vigil for COVID-19: Honoring the Lives Impacted by the Pandemic" will be on Blackboard on Wednesday, June 24, at 7 p.m.
Many Stetson students and staff have lost loved ones to COVID-19 — some have lost more than one family member to the illness. Others have been very seriously ill with the virus themselves. Almost everyone has experienced some sort of loss — cancelled events, parting ways unexpectedly with friends, and having graduation celebrations deferred. This event offers an opportunity for the Stetson community to honor these losses and to recognize losses experienced by others.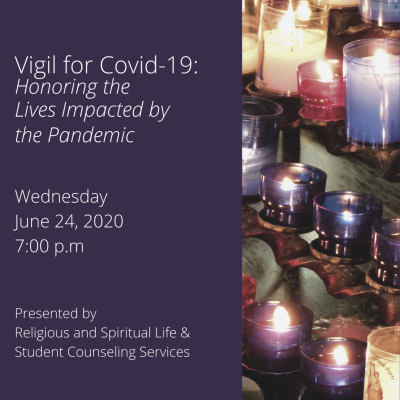 Several students and staff personally affected will speak at the event. Stetson University President Dr. Wendy B. Libby, Ph.D., and President-Elect Christopher F. Roellke, Ph.D., will offer remarks at the event.
Musical performances have been provided by several students and recent graduates from the School of Music.
Counselor Erika Lohmus, MA, LMHC, will co-officiate and discuss how to process grief and loss. University Chaplain Morris Doshin Sullivan will conduct a virtual candlelight vigil; participants are invited to light a candle at home in recognition of those touched by this pandemic.
The service will last approximately one hour, but students are welcome to stay in the Blackboard "room" afterward to chat or meet with one another, the counselor or the chaplain.
To attend the event, use this link: https://us.bbcollab.com/guest/fd3a071fe80f4b248b603706f1ac9c08