Still Working: Behind the Scenes with Admissions Recruiter Brett Whitmore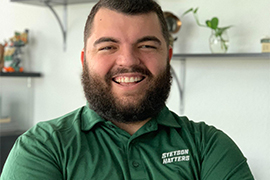 Brett Whitmore remembers visiting Stetson University when he was in high school and deciding on the spot that this was the college for him.
"It's like something you can feel," he recalled.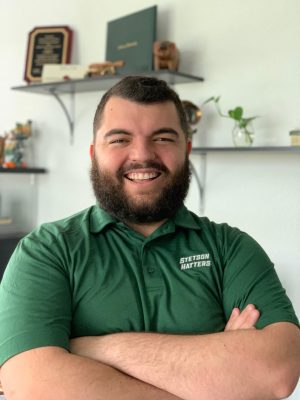 But he was worried about financial aid because his parents, while emotionally supportive of his decision, could not provide financial support. As a student eligible for the need-based Federal Pell Grant, Whitmore called Stetson's financial aid office all the time and applied for every scholarship that he could find.
"At the end of the day, I ended up figuring out enough in-house programs and outside scholarship programs that I was able to almost entirely cover my cost of attendance at Stetson," he said.
Now, as an Admissions recruiter for his alma mater, Whitmore said that knowledge is proving as valuable to prospective students as his four years at Stetson, graduating Magna Cum Laude in 2018 with a BA in History from the Honors Program.
"People don't realize just how many financial resources there are for students," he said on Microsoft Teams from his DeLand apartment, in between talking with incoming students from three Midwestern states and eight Florida counties, as well as in the Honors program.
In late March, as the COVID-19 pandemic spread worldwide, Whitmore and the rest of the Admissions staff transitioned to working from home. He recalls a little lull in talking with prospective students and their parents – many of whom thought the university had closed when spring classes moved online.
But the Admissions staff kept in constant contact, reaching out to them through emails about Virtual Information Sessions, Virtual Campus Tours and easy ways to connect with recruiters on Zoom for questions or help.
Now, Whitmore says he can't imagine his job without Zoom to communicate face-to-face with prospective students and their parents, whether it's about financial aid or the university's multiple measures to keep the campus community safe by limiting the spread of COVID-19.
"I really did not expect to have such a responsive experience working remote. That was what I was most worried about, but found that it has really been nice," he said.
Stetson recently resumed Campus Tours, limiting the size of the tour groups and requiring safety protocols. And Whitmore has begun rotating his days back in the Rinker Welcome Center with other recruiters.
But he added, "I think a lot of the things that we have developed in order to deal with working remote, like increased usage of Teams, these virtual information sessions with students, and the one-on-one calls by face cam, I think a lot of the stuff is going to stick around, even once the quarantine is over. .. They are all high-impact, low-cost stuff, and I think we're going to keep it up."
Victoria Webster-Perez, associate director of Admissions, agreed. Moving into the 2020-21 academic year, she hopes virtual appointments will become a standard offering for prospective and current student to access the resources they need.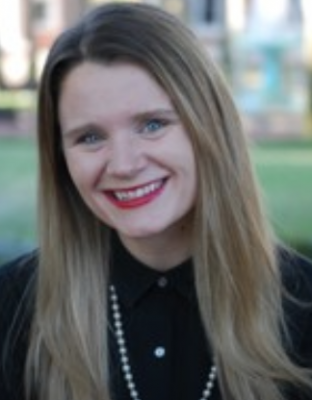 "We've found new and creative ways to use virtual platforms to provide private financial-aid counseling, private visits and just help students talk through difficult decisions," she said. "While the pandemic has been an unprecedented and difficult experience for everyone, we're grateful that it introduced us to so many new and unique ways to connect with our students and better serve their needs."
That kind of personal touch, after all, is what won over Whitmore to Stetson as a high school student from Tampa. He had narrowed down his list to three colleges and went off to tour each: Brown University, a large Florida state school and Stetson.
At the large state school, he stopped in to see his admissions recruiter, someone whom he had spoken with for months, and the recruiter did not remember him at all. At Stetson, his recruiter had recognized him as he got out of his car on his first visit and walked over to say hello. He now works closely with that recruiter, Tobin Birney, associate director of Admissions.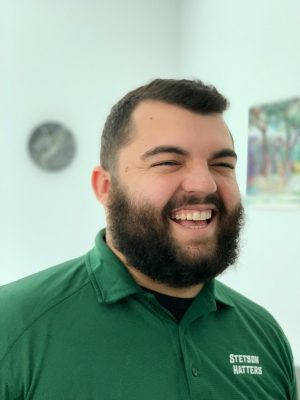 "My favorite thing that anyone has said about Stetson for me is it's just the perfect school for smart kids who want to be around good people. That's short and sweet, and it's so right," Whitmore said.
"It's really nice to be able to work on replicating the experience that I had with Stetson and share that. That's why I wanted to work in this position when I graduated. And I did have some offers to go elsewhere," he said, adding he recently became engaged to a Stetson staff member, an alumna who works in the duPont-Ball Library. "But I just wanted to stay a part of the Stetson community."