ASUN Recognizes Record 250 Hatters for Academic Excellence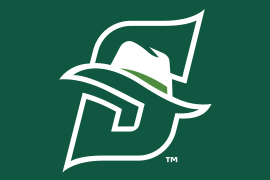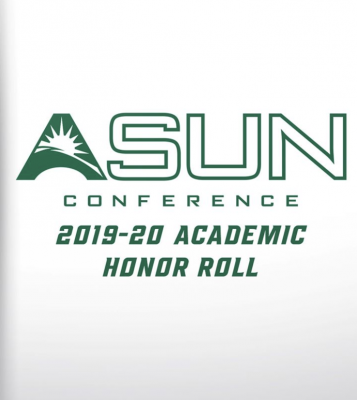 A record 250 Stetson University student-athletes received ASUN Honor Roll accolades for posting a 3.0 grade point average or better during the 2019-20 academic year.
The 250 honorees for this past academic year represents an almost 16 percent increase over the previous record of 216 honor roll students set last year. Overall, 87.4 percent of Stetson student-athletes who compete in the ASUN posted a GPA of 3.0 or better during the past academic year, another program record.
Stetson ranked second among the nine league members in total number of student-athletes on the honor roll as well as percentage of student-athletes earning a spot on the Honor Roll. Student-athletes from football and men's and women's rowing compete in other conferences and are not included in the ASUN totals.
Jackson University claimed the ASUN Academic Champion Trophy with 90.8 percent of its student-athletes landing on the Honor Roll. North Florida (87.1 percent) and Lipscomb (85.7 percent) followed Stetson in third and fourth place, respectively, in the academic standings.
Liberty had the most total athletes honored with 298. The Flames also have, by far, the biggest overall student-athlete population with 394. Lipscomb has the second most student-athletes with 287 while Stetson has 286.
As a league, 84.03 percent of ASUN student-athletes posted a 3.0 GPA or better to earn Honor Roll recognition, a 14 percent jump over last year and by far the highest percentage in league history. Now in the 20th year of the ASUN Honor Roll, the previous record for the league was 71.7 percent.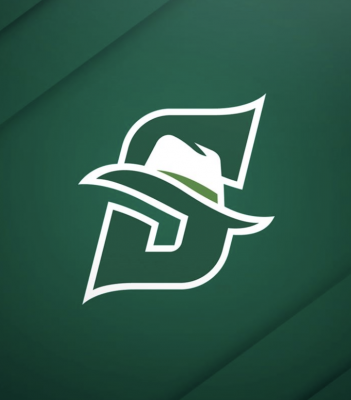 Four of Stetson's 15 teams had 100 percent of their student-athletes on the honor roll. Those teams were men's cross country, women's golf, volleyball and men's tennis. Women's soccer, lacrosse and men's golf just missed, with 31-of-32 for women's soccer, 27-of-28 for lacrosse and 8-of-9 for men's golf earning honor roll status.
As a league, women's golf had the highest percentage of overall student-athletes on the honor roll at 94.55 percent. Lacrosse was a close second at 94.16 percent. Other sports that had better than 90 percent across the league included women's cross country, women's soccer, women's tennis, beach volleyball and softball.
In order to be named to the Academic Honor Roll, the student-athlete must be on the current squad list and earn a minimum 3.00 GPA on a 4.00 scale during the 2019-20 academic year. Across 17 ASUN sports, 15 reached at least the 75 percent threshold for Honor Roll recognition.
Visit GoHatters.com to see the list of the 250 Stetson University student-athletes who were named to the 2019-20 ASUN Academic Honor Roll.