AdventHealth DeLand: 'We are Committed to Caring for Stetson'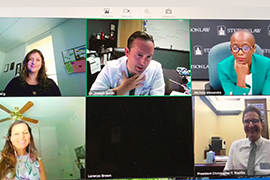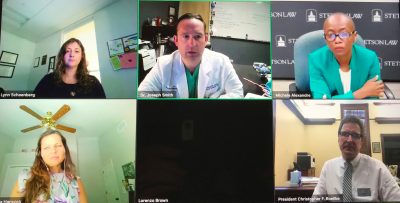 AdventHealth has treated more than 20,000 patients with COVID-19 in Central Florida and is well-equipped to provide medical care, if needed, for Stetson students, faculty or staff who may contract the virus.
Amid headlines about shortages of hospital beds and medical supplies in parts of the country, AdventHealth DeLand President and CEO Lorenzo Brown said his health care system has the medical staff, hospital beds, ventilators and other supplies available to care for the Stetson community.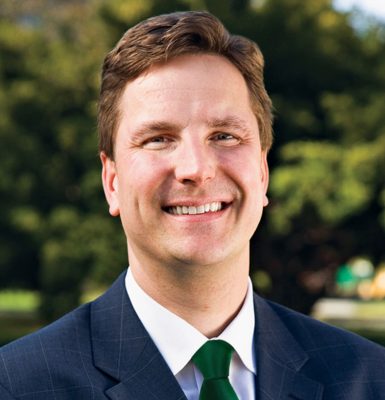 Stetson President Christopher Roellke, PhD, welcomed Brown and the hospital's chief medical officer during his Weekly Webinar on Aug. 6, along with other panelists.
"AdventHealth has been in Central Florida for over 100 years. AdventHealth DeLand has been serving in this community coming on 20 years," Brown said. "I have staff that have attended Stetson University and I have physicians whose children attended or are attending now. So this is our community and Stetson is our university.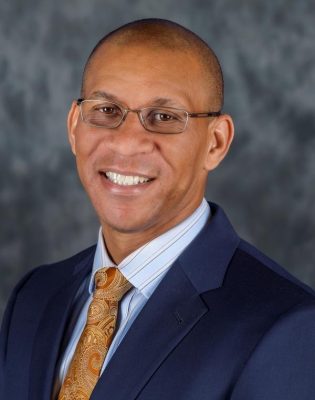 "Should the need arise, I just want you to feel confident that we are committed to caring for Stetson like they are part of the DeLand family," Brown added. 
Students began moving into residence halls on Friday, Aug. 7, and will continue to arrive through Wednesday, Aug. 12. Classes for the Fall 2020 semester begin Thursday, Aug. 13, a week earlier than originally planned, and will conclude before Thanksgiving.
Students can choose to take classes in person, online or through a hybrid class format. Residence hall rooms have changed to single occupancy, and multiple layers of policies and protocols have been adopted to reduce the spread of COVID-19.
Those requirements include wearing face coverings, maintaining physical distancing of at least six feet, and conducting a daily Wellness Check on a new app before coming to or moving around campus. Classroom spaces have been reconfigured to ensure physical distancing. Enhanced cleaning protocols are in place. And hand sanitizer is available throughout buildings.
Stetson already has begun offering COVID testing for students, faculty and staff, and will continue to do so throughout the pandemic, Dean of Students Lynn Schoenberg said during the webinar.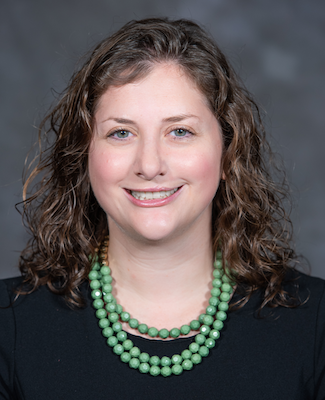 At the Stetson College of Law, 99 people were recently tested and two tested positive – or a 2% rate of infection. "They're both doing well," she said.
At the DeLand campus, 475 people were tested and signed releases to share their test results with the university. As of Aug. 6, Stetson had received 413 test results and two people tested positive.
"That's less than a 1% rate and we are providing support to both of those individuals," Schoenberg said. "Those numbers are low, which is great. But it does not mean that we let our guard down in the slightest. … When our residential students come back, these numbers will change and we totally know that."
Stetson is requiring incoming students to have a COVID test before they return to campus. Twenty students have tested positive so far, even though they were asymptomatic.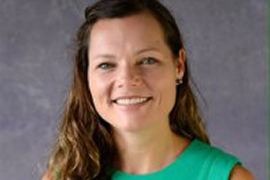 "We've already had some students tell us that they're positive, and who are now not coming to campus," said Lua Hancock, vice president of Campus Life and Student Success. "They're going to stay home until they're no longer contagious."
Stetson will use the Everbridge App to have students, faculty and staff conduct a daily Wellness Check before coming to or moving around campus. Depending on their answers, they will receive a green screen showing they are approved to be on campus, or a red screen directing them to Stetson Health Service.
Students, faculty and staff must show their green screen or red screen at Wellness Stations on the DeLand and Gulfport campuses. Visitors also must report to these Wellness Stations for a screening before being allowed on campus. 
In Gulfport, fencing has been added around the campus to direct people to the wellness gates to check in, said Michèle Alexandre, Dean of the College of Law. In DeLand, the Wellness Station will be located inside the Rinker Welcome Center.
"All of the aforementioned investments that we've made to prepare for this coming semester total roughly $1.3 million and we also have an additional reserve if we need to make adjustments as we move forward," President Roellke said and thanked the Board of Trustees for providing the needed resources.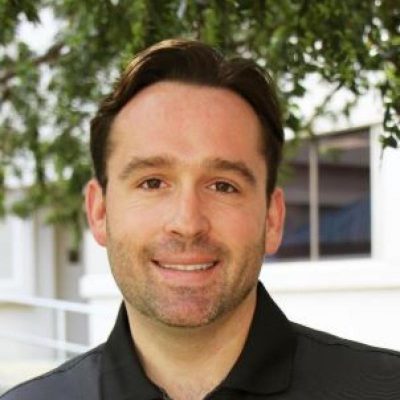 Dr. Joseph Smith, chief medical officer at AdventHealth DeLand, emphasized the importance of getting everyone to buy in on the basic preventive measures to slow the spread of COVID-19. Those include wearing face coverings, practicing hand hygiene, maintaining physical distancing, and making sure students and employees stay home if they don't feel well.
"I am very, very excited to see that Stetson is coming back online," Dr. Smith said. "I think that's far and away the better answer. You worry about some of the psychological tolls and the socio-economic tolls of not being in school and I think that with your plan, you are doing the right thing. 
"It is lower risk, I believe, to go to Stetson than it is to take that semester off because you might not go back to school and that would be really tragic," he said.