The Start of a New Academic Year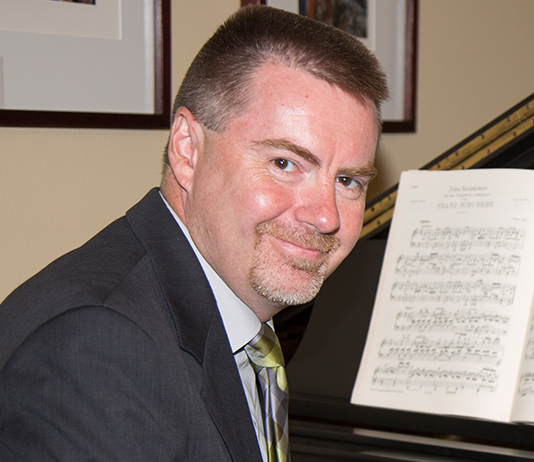 Last year, I wrote the following to you at the start of the semester: It is August 2019 and we will find quickly that our activities move from peaceful preparation to the enthusiastic welcoming of over 1,000 new and transfer undergraduate students to begin the 2019-20 academic year.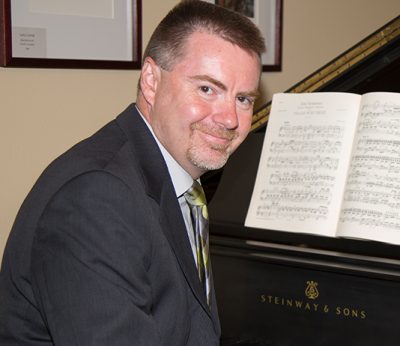 If only we were still afforded peaceful preparation. As you know, the opposite has been true this past summer, which was filled with scenario planning and budget adjusting, emails and webinars, new apps and COVID-19 testing, course designing / re-designing, and advancing our own skills for enhancing previously-face-to-face classes with new tools and technology. At every turn, you and your colleagues are meeting the challenges of unprecedented change in astounding ways.
To look back and imagining that the road to this point was smooth would be silly. But to examine where we are now and know that we have done our very best to prepare, listen, communicate well, evolve as our environment evolved, and protect what Stetson stands for … I believe that we have done just that. Not perfect by any means, but a noble job by some really talented staff and faculty in a constantly changing and challenging environment. Perhaps most importantly, this preparation allows us to continue earning the trust of parents and offering students an exceptionally meaningful academic experience, regardless of the pedagogical format of our class. We all look forward to a fall semester where we can bring some desperately-needed order back into the lives of our students, and for ourselves as well.
At this point, our student leaders have returned to campus. Starting Friday, Aug. 7, new students will begin moving into residence halls (which are now all single-room spaces), followed soon after by returning students. New faculty began their orientation earlier this week and a hybrid version of FOCUS starts Saturday for new students. As the new academic year approaches, I ask that you earmark the following notable events where your participation is welcomed and encouraged.
Virtual and In-person versions of FOCUS Student Orientation: Aug. 8-12
First Year Seminars and MUED 265 (music education majors) meet for class for the first time on Monday, Aug. 10, at 2:30 p.m. – 4:30 p.m. or 5 p.m. – 7 p.m. (most FSEM classes are at 2:30; see the In-person schedule linked above to know which ones are at 5 p.m.). These two-hour classes, paired with study time built into the students' daily schedule, engage students in the core of the Stetson experience: academic growth and close faculty/student interaction.
Faculty / Staff Meeting: Aug. 12
The University Faculty and Staff Meeting is from 9 a.m. – 10:30 a.m. on Wednesday, Aug. 12 (virtual but live event for all Stetson campuses). New Stetson President Dr. Christopher F. Roellke, along with Board of Trustees Chair Maureen Breakiron-Evans, Provost Noel Painter, and Vice President Lua Hancock will share messages related to Stetson's fall 2020 preparations and activities. All faculty and staff should plan to attend. Register for the event at this link, and you will receive an email invitation with all of the information you need to log on.
University Convocation: Aug. 12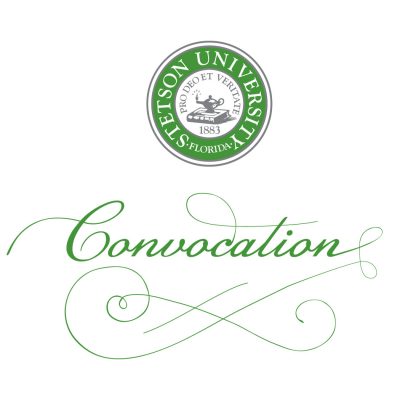 The University Convocation will be from 5 p.m. – 6 p.m. on Wednesday, Aug. 12 (virtual but live event for all Stetson campuses). The formal start to the academic year, Convocation brings the entire Stetson community together to celebrate Stetson's progress and promise. Though without the typical gathering, processional and full regalia this year, we will honor the 2020-21 academic year beginning with a mixture of livestream and pre-recorded messages from the president and provost, as well as select staff, faculty and students. Of special note this year, the winner of the prestigious William Hugh McEniry Award for Excellence in Teaching (normally a part of spring graduation) for 2019-20 will be announced by the 2018-19 McEniry recipient Dr. Craig Maddox. The event will appear live on UStream; follow the link to the UStream website at the time of the event.
You may notice that the many gatherings, receptions and mixers that typically occur at the beginning of the semester are absent from the schedule above. Without those in place, it may take some extra effort to meet our new faculty, initiate a mentorship connection with new students, and engage with your departmental colleagues. Please take the time to make that extra outreach; building our community is an irreplaceable part of the Stetson experience for our students and your colleagues.
Once again, an immense amount of thanks and appreciation for the effort, preparation, flexibility and grace that have been necessary over the past several months. Here is looking ahead to a productive, if a bit atypical, semester for all of us at this great university!
Noel Painter, PhD
Executive Vice President and Provost
Professor of Music
Stetson University