Hand Art Center offers Cultural Credit in person or online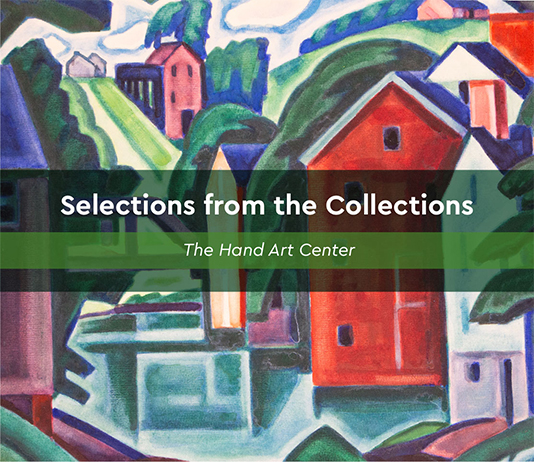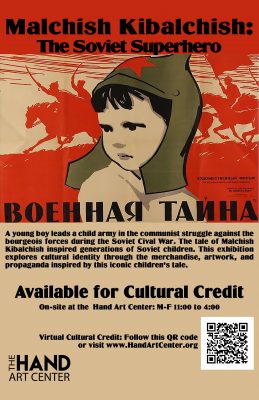 While Stetson University shaped the Fall semester into a mixture of in-person and online experiences, the Hand Art Center has adapted the ways it helps to contribute to student's understanding of culture.
Students coming into the Hand are still greeted by a student employee, though the greeting now comes from behind an acrylic barrier. And as long as the building is not near the new capacity maximums, students are free to roam the space and experience the sights and sounds of the fall exhibitions. Those sounds include an animated film from the Soviet Union, and field recordings from a hydrophone — a microphone designed to record underwater. Though headphones would deliver the best experience for audio, the Hand opted to curate "contactless" encounters, opting to play the audio through speakers. Fulfilling Cultural Credit requirements is also a contactless process with the aid of one's cell phone. Students can train their smartphone camera on a QR code at the front desk and they are brought to a fillable webpage that tours them around the exhibit and prompts them with questions. Once completed, they need only to press "submit."
As a physical building on the Palm Court of the DeLand campus, The Homer and Dolly Hand Art Center has long benefitted from a steady flow of students coming to experience the exhibits and programs that the Hand offers. This includes students seeking to fulfill their Cultural Credit requirements through these visits. This fall, faced with so much remote learning, the Hand Art Center has adopted COVID-19 protocols for in-person visits and a new digital platform of virtual offerings for remote experiences.
The Hand Art Center website has quickly become a robust source of information and media as staff from the art center attempt to take a physical art exhibition and provide as close a proximation as possible in digital form. Photographs of the objects and the installations of the gallery are placed on the website alongside all the text and label information from the display. The audio and video used in the exhibits are also placed on the website through third-party sites like Vimeo or YouTube. The student seeking Cultural Credit in this virtual format needs only to visit the website where they are given the same questionnaire to fill out and submit.
While Stetson expands teaching and learning spaces into virtual environments, the Hand Art Center follows suit, ensuring that students, either physically present or digitally engaged, still have opportunities to expand their understanding and appreciation of art and culture.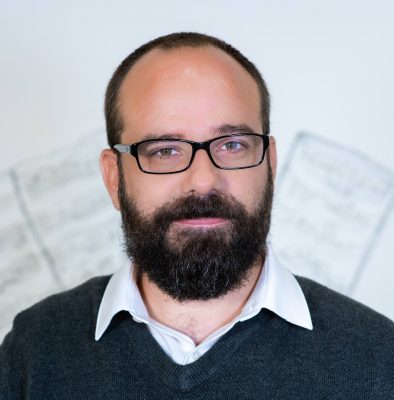 To see the exhibitions, view the animated film, or hear the submerged field recordings for yourself, simply visit the Hand Art Center website at www.HandArtCenter.org.
-James Pearson
Director of the Hand Art Center