Stetson University in the News, Sept. 25-Oct. 2, 2020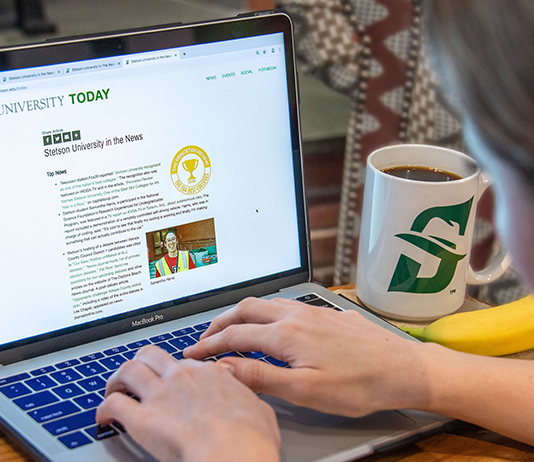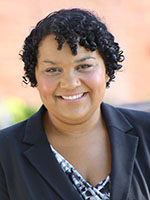 Top Stories:
• Assistant Sociology Professor Sharmaine Jackson, PhD, was featured Oct. 1 in a Spectrum News 13 segment on "Feeling Invisible," discussing microaggressions that are a form of racism by whites against African-Americans.
• Associate Professor of Environmental Science and Studies Jason Evans, PhD, was quoted in a Green Matters exclusive about hurricane season, entitled "Dr. Jason Evans on Hurricane Sally's Aftermath and What to Expect for 2021" on Sept. 26. "It is at least in the wind-down phase," Evans said, "but we still have several more weeks of what we can expect to be an active hurricane season."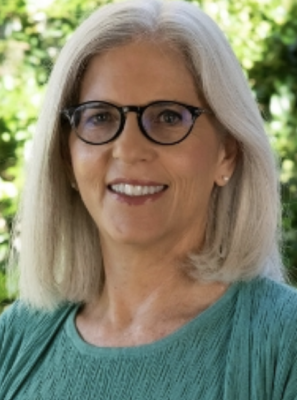 • Associate Professor of Marketing Deborah Goldring, PhD, was quoted in a Destination CRM article titled, "Use Digital Platforms to Drive In-Store Traffic, and Vice Versa" on Sept. 30. According to Goldring, retailers with physical stores "can offer a guided experience from online shopping and online purchase to a convenient pickup service either in-store or curbside."
• Associate professor of accounting Valrie Chambers, PhD, published the article, "Timely filing from foreign countries," in the Tax Adviser on Oct. 1.
• Psychology Professor Christopher J. Ferguson, PhD, was quoted in the Newswise article, "Violent Video Games and Aggression: The Connection Is Dubious, at Best," on Sept. 29. "Our new meta-analysis found that the evidence base was not sufficient to make the conclusions outlined in the 2015 report," Ferguson said. "We found that violent video games do not appear to be linked to aggression."
• Dean Michèle Alexandre was quoted in a Sept. 25 article in the Tampa Bay Business Journal called, "Women Who Lead: Female Leaders discuss adaptability during the COVID-19 pandemic." The article stemmed from a panel discussion Dean Alexandre participated in with other women leaders in Tampa Bay.  
• Law Professor Ciara Torres-Spelliscy was featured in a WUSF interview Sept. 25 for a segment called, "Talk of the Florida election being stolen or rigged is overblown." This segment was also picked up by WFSU, WMFE, WLRN and WJCT.  
Other News:
• Professor of Law Peter F. Lake was quoted in the Sept. 29 Harvard Crimson article, "Experts Say SCOTUS Nomination Threatens Harvard Admissions Lawsuit Ruling." Lake commented on the nomination to the U.S. Supreme Court of Amy Coney Barrett. "If she's a true originalist, she's going to have to contend with the fact that the level of scrutiny that American higher education now experiences in the hands of the federal government is anything but original to the U.S. Constitution," Lake said. "I think there's a tension there that could be really interesting to watch her play out."
• Professor of Law Louis Virelli was quoted in the ABC Action News article, "Tampa Bay area election officials won't turn voters away over not wearing masks," on Sept. 24. "I think it's important to point out that Supervisors of Elections don't want to be in a position where they're even having that conversation, so they're going to do whatever they can to make this election inclusive, and by all accounts, it will be, and our elections have been inclusive and well run," he said.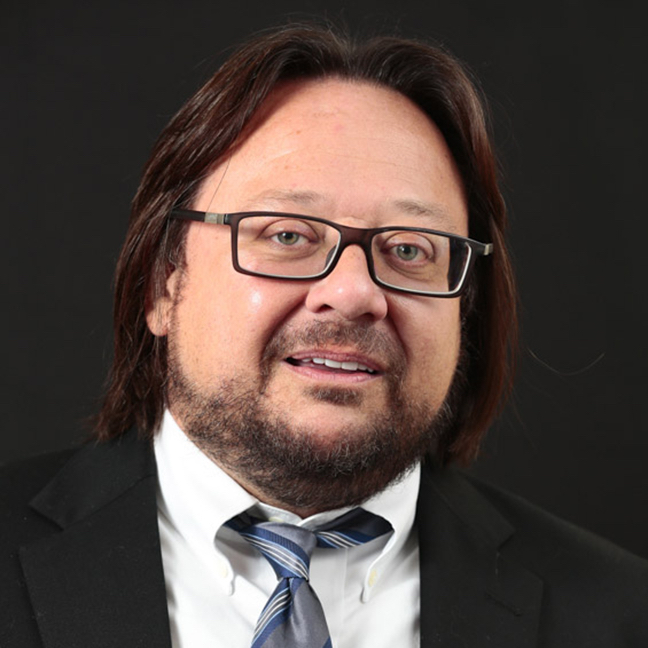 • Law Professor Peter F. Lake was quoted in the Chronicle of Higher Education in a Sept. 25 article called, "What Higher Ed Needs to Know About the Supreme Court Nominee Amy Coney Barrett." 
• Law Professor Louis J. Virelli III was featured in a Sept. 25 interview with WMFE's Intersection with Matthew Peddie on the process of picking a new Supreme Court Justice.  His portion of the show starts at about minute 18.  
• Law Professor Luz Nagle participated in a virtual conference called "Indigenous Rights and Extractive Industries in the Amazon," sponsored by the U.S. Embassy in Suriname, the Youth Education and Leader Foundation, and Global Americans. The conference was featured on the Official Blog of the International Enforcement Law Reporter. Recordings of the conference segments are available on the Global Americans website.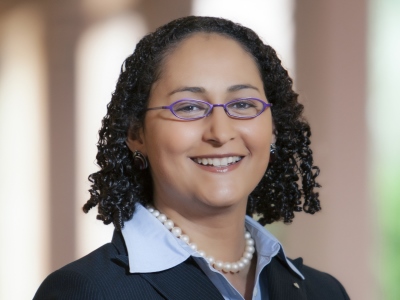 • Law Professor Ciara Torres-Spelliscy was interviewed on Fusion TV's unews on Sept. 25 in a segment about election fraud.  
Law Professor Ciara Torres-Spelliscy was quoted in an ABC Action News segment on Sept. 30 called, "Election 2020: Will this year be a contested presidential election?"
Law Professor Ciara Torres-Spelliscy was quoted in an Oct. 2 article on Wyoming Public Media and WyoFile called, "Wyoming's 'dark money' coal campaign."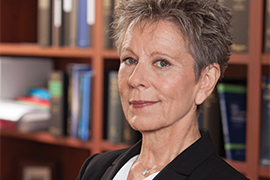 • Law Professor Rebecca C. Morgan wrote the following blogs for the Elder Law Prof Blog: Sept. 24, "Updates on SNFs and COVID;" Sept. 25, "Guardianship Court Monitoring Survey;" Sept. 29, "ABLE Account Webinar;" Sept. 30, "Robot Pets Combatting Isolation?;" Oct. 1, "New Fact Sheet from National Center on Elder Abuse;" and Oct. 2, "National Guardianship Ass'n Releases Guardian FAQ on COVID." 
• Law Professor Ciara Torres-Spelliscy wrote an Oct. 1 opinion piece for The Hill called, "Why is Florida screaming about the pay-to-vote system it created?" It was picked up by the Election Law Blog.  
• Law Professor Louis J. Virelli III was mentioned in the Sept. 27 episode of Battleground Florida on WFLA with Evan Donovan.  
Alumni News:
• Alumnus and Compensation Claims Judge William "Ray" Holley '91, JD '97 was elected president-elect of the Florida Conference of the Judges of Compensation Claims Workers Compensation Judiciary, as reported by the Jacksonville Daily Record on Sept. 28.
• Alumna Sigrid M. Tejo-Sprotte was quoted in the Sept. 29 Virgin Islands Consortium article, "Senators Approve Two Superior Court Nominees, 32 Budgetary Bills During Rules Committee Hearing." She was selected to and subsequently approved for the Superior Court.
• Kathryn E. Peterson was featured in several press releases after joining Merchant McIntyre Associates on Sept. 30.
• Chris Fay was recognized in the Richmond Biz Sense on Sept. 29 for the beginning of his new tenure at Lewis Media Partners.
• Law alumnus Andrew Rush is featured in the Business Journal of Jacksonville for his work as president of Made In Space and chief operating officer of parent company Redwire. 
• Law alumnus Ryan Engage was quoted in a Sept. 25 Orlando Sentinel article about the Bar Exam called, "Law school graduates wait, worry amid delays in Florida Bar exam." This article also appeared in the South Florida Sun-Sentinel.  
• Law alumna Liz Alpert is running for re-election to the Sarasota City Commission District 2, according to a profile in The Sarasota Observer. 
• Law alumna Stefanie Morris was appointed to the Leon County Court, according to a Sept. 26 report from Florida Politics.  
• Law alumna Monique Scott is running for the position of county judge in Group 7, according to the Oct. 1 Osprey Observer.