'Orphaned and Vulnerable': Working to lift lives in AIDS-ravaged Kenya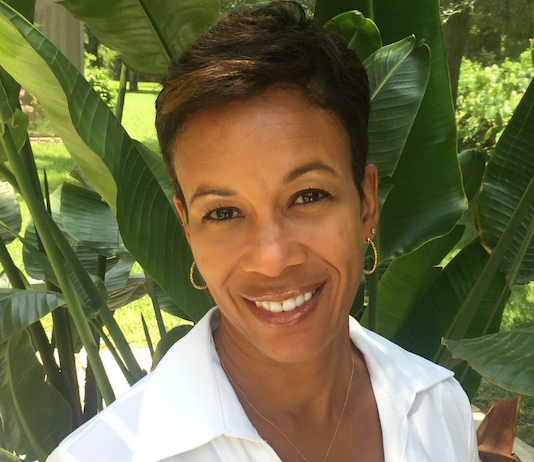 Upon learning about Inua Partners in Hope, Associate Professor Judy Burnett, PhD, immediately knew the program was an ideal fit both personally and professionally.
Inua is a transformational ministry that works to expand the opportunities for vulnerable youth in the Naivasha region of Kenya to overcome poverty, insecurity, malnutrition and illness, and ultimately achieve long-term sustainability. For HIV and AIDS, Kenya is among the world's most ravaged countries. Estimates of the number of orphans in Kenya vary widely, but Inua puts the total at 2.5 million. In 2018, the Centers for Disease Control and Prevention estimated that 850,000 children had been orphaned by AIDS alone.
Burnett not only was a member of a Central Florida church that partnered with Inua, but also had previously traveled to work in Kenya, witnessing firsthand the great challenges across its communities. Further, Burnett was a specialist in counselor education — specifically, on psychosocial and mental-health issues — within Stetson's Department of Counselor Education.
So, she jumped at the chance to help.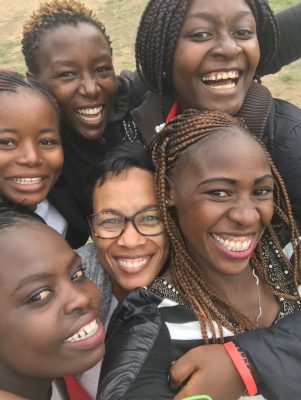 That was in 2018. Now, just as World AIDS Day was celebrated on Dec. 1, Burnett, with the help of graduate student Joey Lynn Jachec '20 and others on campus, is making real progress.
Later this month, even in the midst of the global pandemic, Burnett will be sending to counterparts in Kenya another critical component of a psychosocial wellness curriculum, with the goal of improving adolescent lives and the families they are trying to hold together.
Since its founding in 2010, Inua has offered classes and programs to Kenyan youth, ages 16-22, focusing on moving the youth from dependency to self-sustainability. Burnett and her team developed a strength-based psychosocial curriculum that is based on the eight dimensions of wellness, which range from physical and social to environmental and financial. A five-person team in Kenya works directly with the youths while another team in the United States, including Burnett, provides assistance.
"They're all orphaned and vulnerable," Burnett said about the young Kenyans receiving the education. "There is fear of the unknown. But they're willing. They are extremely open and eager [to learn]. When you think about someone who has had to become an adult almost immediately by caring for young siblings, be on their own and support themselves, that is more than many adults could manage.
"They are extremely resilient. So, to be given an opportunity to improve not only their own lives, but also the lives of their families and communities, they're eager for that."
Notably, Burnett's efforts have struck a media chord, including recent profiles by Spectrum News 13 and The Daytona Beach News-Journal.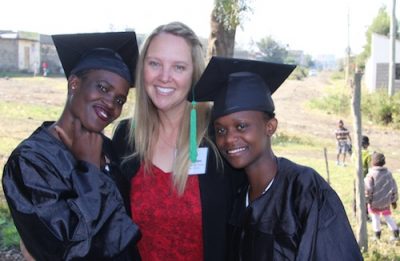 Jachec, studying clinical mental health, became involved following a visit to campus by two Kenyan representatives of Inua in 2018. Subsequently, Jachec "jumped right in" as a research assistant, Burnett described.
"It was one of the most fulfilling parts — being able to engage an individual student and also share information about the program with the collective students at Stetson," commented Burnett, who arrived on campus in 1999.
In 2019, Burnett and Jachec presented insights about their interventions with Inua at a conference in Austria, where two other Stetson professors — Leila Roach, PhD, and Page Thanasiu, PhD — also presented on creative interventions in Bhutan and Haiti, respectively.
And Burnett is learning from the teaching experience, too. "I have learned probably more from [the young Kenyans] than they have learned from me or any of the work that I do," she added. "What I do is just help them recognize what's already there.
"It's an amazing thing to see them at the beginning of the program, but then see them realize that 'I can do this, that I am strong and I am resilient, and that I can be a contributor.'"