Stetson Vice President for Development and Alumni Engagement, Jeff Ulmer, Retires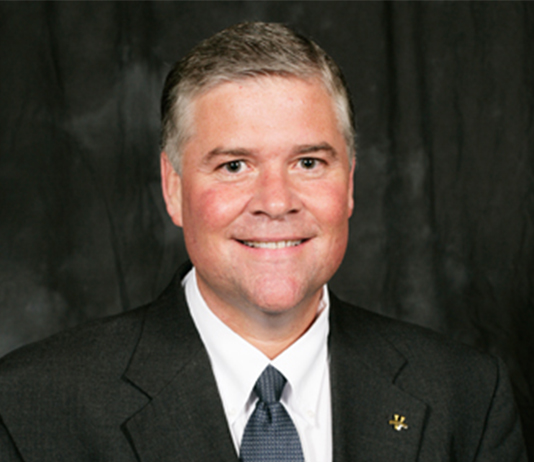 Stetson University President Christopher F. Roellke, PhD, announced today the retirement of Jeff Ulmer, Vice President for Development and Alumni Engagement, effective Jan. 8, 2021, and named Amy Gipson, Associate Vice President for Development Strategy and Communications, as Interim Vice President for Development and Alumni Engagement, effective Dec. 15, 2020.
"Jeff gave a vision, focus and direction to Stetson's development and alumni engagement efforts," said Roellke. "He modernized the department and led an effort toward development of strategic donations and giving that has changed the university for the better."
Ulmer has been with Stetson University since April 2014 and led the hugely successful, "Beyond Success – Significance" comprehensive fundraising campaign with an initial goal of $200 million that closed in 2019 after raising $218 million. The campaign brought a flurry of new projects to the university, including the Marshall & Vera Lee Rinker Welcome Center, the renovation and expansion of the Carlton Union Building, the addition of the Sandra Stetson Aquatic Center, and the beginnings of the planned Cici and Hyatt Brown Hall for Health and Innovation, and renovation of the existing Sage Hall Science Center.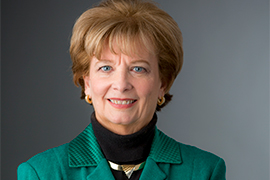 "Jeff successfully led and managed the largest fundraising campaign in Stetson's history," said Maureen Breakiron-Evans, chair of the university Board of Trustees. "He brought thousands of new donors into the campaign and the results will resonate and support students and the university for decades."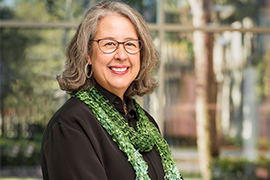 "I marvel at Jeff's ability to meet people at their level and create relationships," said Wendy B. Libby, PhD, Stetson University President Emerita and the university's leader from 2009-2020. "His ability to communicate the value and excellence of a Stetson education helped drive the ultimate success of the campaign, and the university is stronger today for it. He will be missed."
The campaign raised more than $30 million for student financial aid support, and more than $19 million in the overall campaign came from more than 5,600 new donors.
President Roellke will soon name an executive search firm to assist Stetson University in conducting a national search.
About Jeff Ulmer
In an interview with Stetson Today in 2016, Ulmer was asked what he liked most about his work.
"The relationships. This is an interesting job because you meet so many people from so many walks of life," Ulmer said in the interview. "I have had many, many opportunities to get to know business leaders, politicians, entrepreneurs, farmers, educators, pro athletes, lawyers, Supreme Court justices and so many other benevolent people who have made a significant impact on my life and the institutions I've served."
Ulmer said his goal at Stetson was to build a stronger network of alumni throughout the state and nation.
"We want 'The Power of The Hatter Network' to really mean something to our alumni. After all, we are fiduciaries of this historic institution and we must make it better and pass the torch to the next generation of Stetson students," said Ulmer.
He joined Stetson from the University of Central Florida, where he served as assistant vice president overseeing fundraising at multiple academic colleges. Prior to that, he was senior associate athletics director for Development at UCF. Before UCF, Jeff was president of the University of Mississippi Athletics Association Foundation, executive director of development for athletics and the National Commodore Club at Vanderbilt University, and assistant dean for development and alumni relations at Vanderbilt University Law School. Also, he worked in development for the University of Florida's Warrington College of Business, Fredric G. Levin College of Law, Institute of Food and Agricultural Sciences, and College of Liberal Arts and Sciences. A 1985 graduate of the University of Florida, Jeff is a former assistant strength and conditioning coach for the National Football League's Tampa Bay Buccaneers.
About Amy Gipson
Gipson currently leads Stetson's philanthropy efforts in sustainable giving and donor relations, development operations and special campaigns. She has more than 25 years of experience in higher education, including eight years as vice president for marketing and communications at Stephens College before joining Stetson in November 2012. At Stephens, Gipson was responsible for both recruitment and fundraising marketing campaigns, and instrumental in instituting a turnaround marked by increased enrollment, enhanced public relations and partnerships, and revitalized academic and student programs. She has a journalism degree from the University of Missouri School of Journalism and an MBA from Stetson.