Greenfeather looks to raise $12,000 by March to benefit 2 nonprofits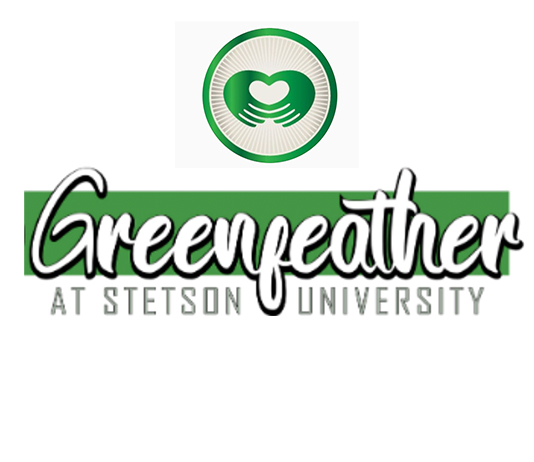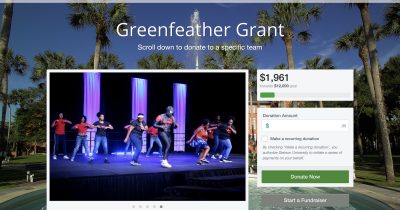 When Sarah Cramer, PhD, visiting assistant professor in Sustainable Food Systems, taught a class at Tomoka Correctional Institution in summer 2019, her students learned about "the elements of the food system, all the problems in the food system," she says.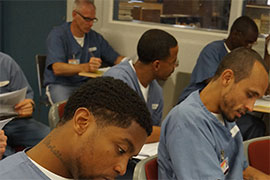 Her Introduction to Food Studies class was part of Stetson's Community Education Project, the only program of its kind in Florida that offers credit-bearing college courses in prison.
Cramer and her students "talked about food as activism – what does it look like to use food as a tool for social change in general and also specifically here in prison. Students were saying, 'Well, we can't grow our own food – that's a huge way that we could be involved in food activism.' "
Pete, one of the incarcerated students, had first shared his vision for a prison community garden in 2015 during a communication class taught by CEP co-director Jelena Petrovic. Over the years, he had continued to research gardening on his own.
His passion, combined with the knowledge that other students gained in the food studies class, led to an "aha" moment: The idea of a community garden at the Daytona Beach prison was born. And last fall, the proposal received a grant from Greenfeather, the student-led Stetson philanthropy organization that raises funds for local charities.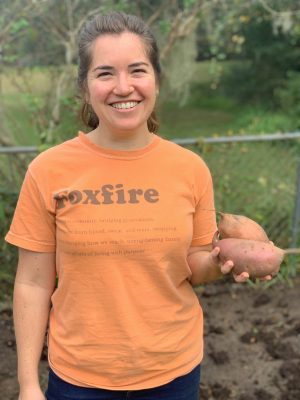 Cramer recalls one of her students talking "about feeling like prison is defined by this lack of care – lack of care for the food, lack of care for each other. To have a garden to him means having something to care for, something to care about. So, that, I think, is really powerful," Cramer says.
Now, a groundbreaking for the garden is set for this semester – with physical distancing during the pandemic.
Greenfeather is navigating changes as well as unprecedented challenges during the past year of the COVID-19 pandemic, says director Andrew Vogel, a junior business management major and an oboe-playing music minor.
One new aspect for Greenfeather is that, for the first time since it started in 1952, it will benefit two organizations during one year. This year's fundraising goal is $12,000, with those funds to be divided between the Community Education Project and Hispanic Health Initiatives, an area nonprofit that educates, advocates for and connects medically underserved individuals and families to services available in their community.
For years, Peter Willems, director of operations for Hispanic Health Initiatives, has been taking health screening tests to uninsured people and the working poor waiting in lines at "food drops" in DeLeon Springs, Pierson, Seville and other Central Florida communities.
"I would pack everything in my car – tables, chairs, tents and everything," Willems says. He and community health workers would "go out there, and there would be 300 cars waiting to get food. We would set up our tent and equipment and stay there for a couple of hours," providing health risk assessments and screenings for chronic diseases and conditions, such as diabetes, high blood pressure, obesity or cholesterol problems.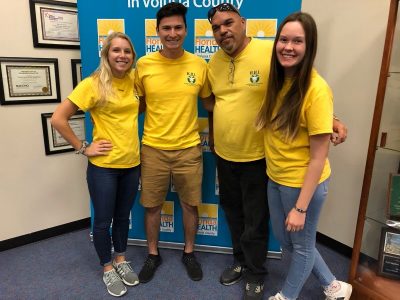 Willems is about to retire his car from HHI use, in large part due to a Greenfeather grant. A massive mobile medical unit – a 40-foot-long truck with two exam rooms, a bathroom and a wheelchair lift – was donated by a health center in the Bronx in New York to HHI, which serves all communities and not just the Hispanic population. But the truck needs some repairs — $15,000 to $20,000 worth, Willems says – and the Greenfeather grant will go to those costs.
A Greenfeather committee narrowed down eight grant applicants to two, "and we decided to let the people vote," Vogel says. "We had kind of a 'Shark Tank'-esque pitch competition. We live-streamed it and people voted on who they wanted to raise money for. The students showed so much love and support for both of them, that we decided this will be the first year that we will actually fundraise for two organizations."
Chief among Greenfeather's challenges during the pandemic has been the disruption of its fundraising activities. In years past, those efforts were concentrated during Homecoming week in the fall and included such in-person events as Airwaves, a dance competition among student teams organized specifically for Greenfeather.
As a result, Greenfeather 2020 has been extended to March and Vogel has developed new fundraising methods with input from past Greenfeather director Max Smith, and with input from summer sessions with Ashley Martinez, a graduate assistant with the Center for Community Engagement who serves as its Community Partnerships and Operations manager.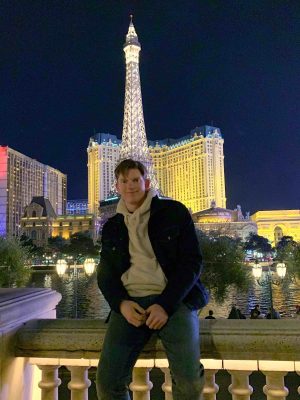 "We were figuring out new ideas, how it's been done in the past, how can I make that work in the virtual, socially-distanced, COVID-19 world we live in now," Vogel says. "We have our social distancing, and another thing that really hit me in the head is DeLand is full of mom-and-pop businesses. One of the things with Greenfeather is to help the community. So taking those two things, I divided Greenfeather in two different ways: online social engagement and 'spirit days' at restaurants especially in downtown DeLand."
The online initiative led to "our first-ever social media page for Greenfeather," Vogel says — on Instagram at @stetsonu.greenfeather. The Instagram page allowed Greenfeather to hold a virtual 5K in November, replete with a special edition event T-shirt and runner's bib mailed to participants.
During the holidays, Greenfeather's Instagram page hosted such online engagement/fundraising activities as "12 Days of Greenfeather" and a "Countdown to the New Year."
Greenfeather also has reached out to the local restaurant community.
"We talked to restaurants to hold 'spirit days' because students are going to go get food anyway," he said. "We advertise for restaurants and it gets them more traffic because they were hit really, really hard with the pandemic, and students will go there and Greenfeather gets a percentage of the proceeds."
Another fundraiser is "Greenfeather Fridays."
"We get people in a socially distanced setting together, and have them call friends and family to donate," Vogel says. The idea is to reach people, other than cash-strapped college students, who may be willing to donate.
"So, we've been reaching out to our alumni, reaching out to friends and family of students to get those donations, and that's where the majority of our donations have come from."
As of Jan. 21, the tally at the top of the Greenfeather fundraising web page stood at $1,961 of its $12,000 goal.
The webpage also allows patrons to donate to specific teams, with the top fundraising team earning the Greenfeather Award.
A new award this year is the Spirit of Greenfeather, which will be presented to teams with the most participation in each of three divisions, based on the number of team members.
Vogel is hoping Greenfeather can have some sort of culminating, in-person event in the spring, "as long as we can do it safely – that's the big thing right now."
— Rick de Yampert