Stetson University in the News, Jan. 8-14, 2021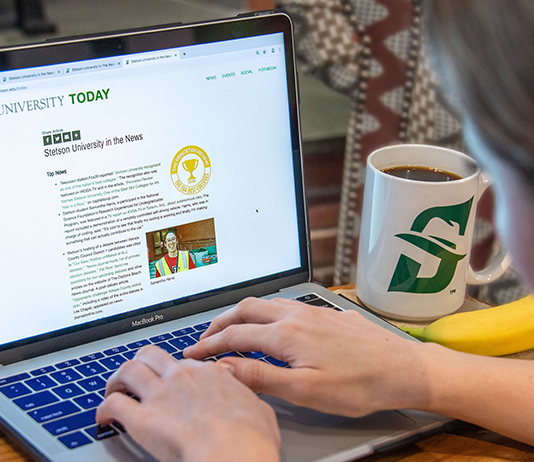 Top Stories: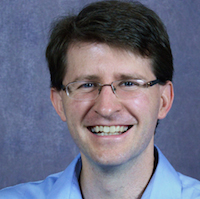 • Associate professor, chair of Economics and director of the Global Development Program, Alan Green, PhD, published an opinion article entitled, "An insurrection of lies," in the Tampa Bay Times on Jan.11. "The only way a political party can maintain power with no moral leadership is by lying, which has been the defining characteristic of both Trump and the party for the past four years," he wrote.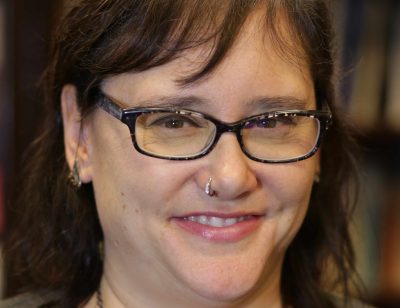 • Associate Professor of Philosophy Susan Peppers-Bates, PhD, was quoted in the Atlanta Journal-Constitution for the Jan. 12 opinion article, "Roots of Capitol attack long in the making." "The violence in the Capitol only surprised those of us with the naivete of white privilege, no matter how much we eschew it," she said. "After all, America was founded on white supremacy, via native genocide and land theft and African enslavement."
• Assistant Professor of Political Science Steven Smallpage, PhD, was quoted in the Jan. 8 Spectrum News 1 article, "Capitol Mob Fueled By Conspiracy Theories. Now It's Spawning New Ones."
• Roland and Sarah George Professor of Finance and Chair of Finance Stuart Michelson, PhD, was quoted in the U.S. News & World Report article, "6 Best Utility Stocks to Buy," on Jan. 12.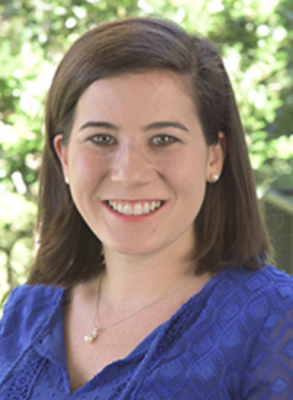 • Associate Professor of Environmental Science and Studies Jason Evans, PhD, was quoted for a WFTV 9 (an ABC-affiliated Orlando-based television news station) segment on Jan. 11 about sea-level rise in Satellite Beach.
• Assistant Professor Kelly Smith, PhD, was featured in a WOGX Fox segment on Jan. 8 about calls for using the 25th Amendment to remove President Trump from office.
• Kendall Buck '23, an Entrepreneurship and Management student, was featured in a WTVN-AM radio segment on the 'Herbie Rake.' WTVN-AM is a Columbus-based radio station.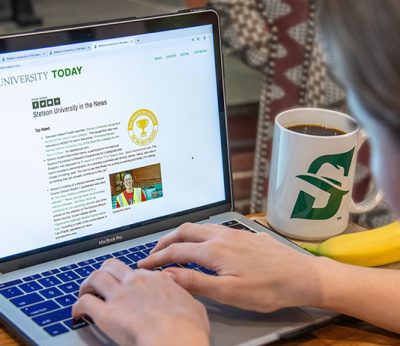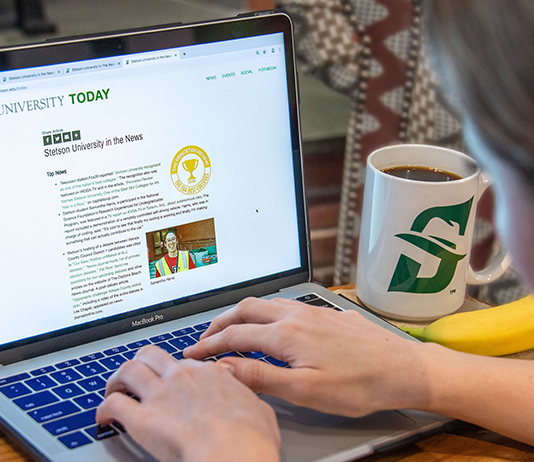 • Professor of Psychology Christopher Ferguson, PhD, was quoted in the Jan. 12 Mad in America piece titled, "Why Psychology is Not Viewed as a Science."
Alumni News:
• Alumna Aimee Foster was recently featured in a Jan. 12 Upstate Biz SC article entitled, "Infinity Marketing enhances analytics team with new members."

• Alumnus Timothy Barone was featured in Southwest Florida Business Today after being appointed to the position of controller of Dunes Luxury Residential Community.