Worthy of Applause: Alumni advance in the Metropolitan Opera National Council Auditions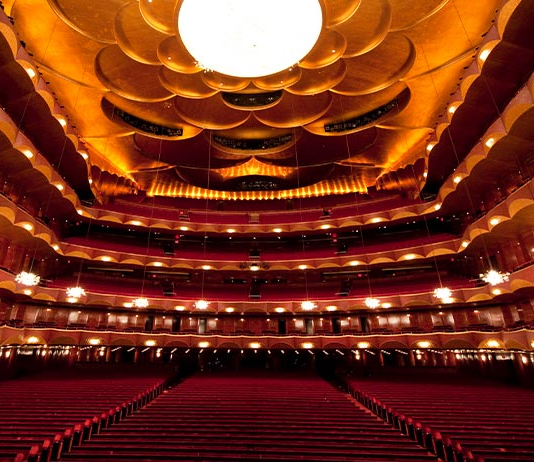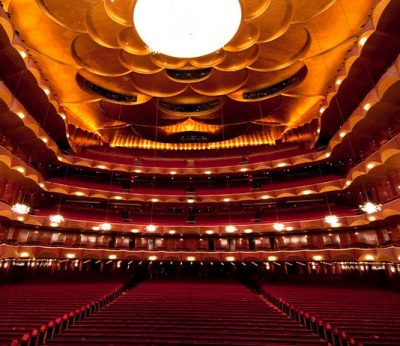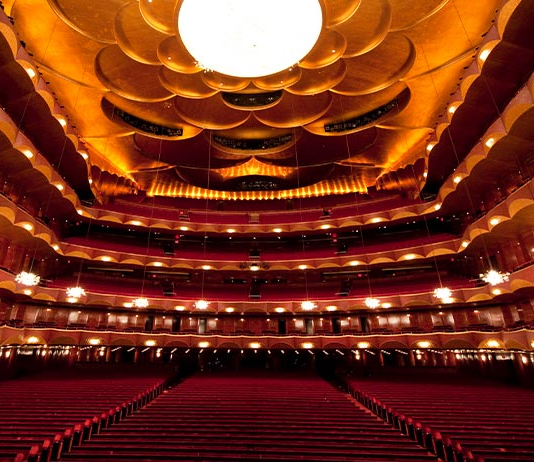 Former Stetson music student Jose Simerilla Romero currently is working with the Dutch National Opera & Ballet as part of its opera studio in Amsterdam, Netherlands.
Michael Anthony Rodriguez '18 is studying at Louisiana State University this spring, completing his degree requirements for a Master of Music in Vocal Performance.
Earlier this month, while already achieving measures of success, Romero and Rodriguez also received some good career news: Both advanced to the regional competition of the highly prestigious Metropolitan Opera National Council Auditions.
That regional for the Southeast is scheduled for Feb. 7. Then, perhaps, it's off to the national semifinals May 9 at the Metropolitan Opera House at the Lincoln Center for the Performing Arts in New York City, followed by a grand finale on stage May 16, accompanied by the Metropolitan Opera Orchestra.
In addition, another gifted opera singer with Stetson ties — Gloria Palermo, a private student of Associate Professor of Music Craig Maddox, DM — advanced to the regionals. Palermo had auditioned for Stetson as a senior in high school but chose to go elsewhere for college. After a serious voice issue required laser surgery, she asked Maddox to help regain her full voice; training with him began in 2019.
Also, Laura Fernandez '20 received a secondary Encouragement Award, similarly emblematic of substantial talent. Since last August, Fernandez has been a music teacher for Miami-Dade County Public Schools.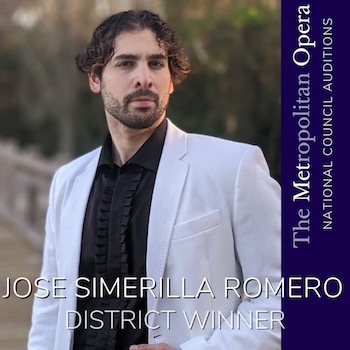 As such, Stetson's School of Music, historically well-recognized nationwide for undergraduate excellence, was able to share in a showcase that now is in its 67th year of discovering young opera singers.
During the auditions, which this year were held virtually, the performers sang one aria from four contrasting arias they submitted, plus a second aria from their selections that was chosen by judges.
"The Metropolitan Opera National Council Auditions is a prominent and highly respected competition in the operatic field," said Romero, a star student of Voice Professor Jane Christeson, MM, who left Stetson after his junior year in 2018 for an apprenticeship at LA Opera. "Many young singers who win, or reach the finals, are put on the spotlight. It's a great way to build a reputation, gain connections and ultimately attain an established operatic career." (See related story.)
Romero had been scheduled to sing with the Hungarian State Orchestra and the Polish Philharmonic before the COVID-19 pandemic intervened, although he was able to join the Santa Fe Opera for its 2020 season. Looking ahead, he is preparing for a touring production of L'elisir d'amore with Opera Zuid, Nederlandse Reisopera, and the Dutch National Opera & Ballet.
And he has continued to audition.
"A lot of things are put on hold at the moment, especially here in Europe," Romero noted via email. "Many programs and opera houses are trying to find the best way to deal with this unforeseen situation, and how best to move forward. Many of them are resorting to virtual/streaming and ceasing live performances. Therefore, in addition to preparing for the roles I have coming up, my plan is to take this year as a 'coming out' year, and to audition for as many prominent houses as I can here in Europe, the center of opera, whether live or virtual, and present myself as a rising young artist."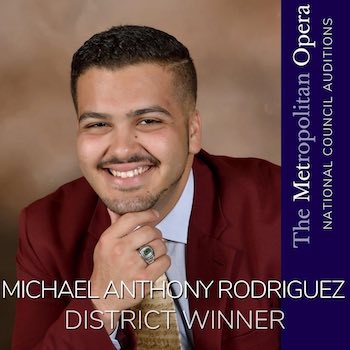 Rodriguez, meanwhile, is continuing a family tradition.
"Basically, I'm following in the footsteps of my two older brothers," he described.
Rodriguez is the youngest of the trio, all of whom attended the School of Music. (See related stories from 2018 and 2014.) His brothers now are fixtures in the cruise industry as both senior management and performers for Viking Cruises. Rodriguez, who also studied physics at Stetson and worked for a year as an aerospace engineer in Miami after graduating, could follow their lead — but not before giving the opera stage a try.
He has presented second-round submissions to opera houses across the United States and is awaiting responses in hopes of a contract as a "young artist." If nothing happens there, he'll "very likely" head to New York — what he called "audition central."
Auditions, such as the Metropolitan Opera competition, are a fearless must, he added. "When choosing what to audition for, there's no reason to say, 'I'm not ready.' You just have to audition," he said.
In turn, winning would mean almost everything in an industry where the potential of rich rewards comes with high risks.
"If you make it to the finals [of the Metropolitan Opera National Council Auditions], at that point you're being known by the greats of the industry — by everybody who needs to know you."
-Michael Candelaria