Michael Rodriguez '18: Mechanical Engineer and Opera Singer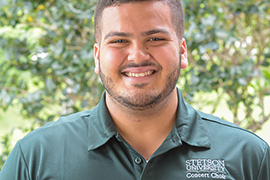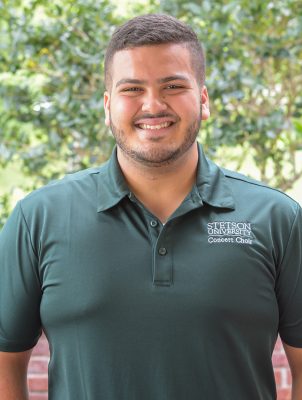 Michael Rodriguez trained as an opera singer in Stetson's School of Music, and even studied French and German to help him perform in opera theater productions.
A month after graduating from Stetson, the talented tenor has accepted a job as a mechanical engineer for an aerospace company back home in Miami. It may sound like an unlikely career path for a music major, but Rodriguez earned a Bachelor of Music with an Outside Field in Physics.
"I am thrilled to have landed such a wonderful position straight out of my undergraduate studies at Stetson and am prepared to hit the ground running!" he wrote in an email about the full-time, entry-level mechanical engineer position for Summit Aerospace. "This goes to show how, even with my degree having been in Music, my additional Outside Field in Physics has come nothing short of useful."
Michael followed in his brothers' footsteps when he enrolled in Stetson's School of Music. The three Rodriguez brothers have sung together since they were little boys and their mother dressed them in matching outfits to perform for family and friends in their living room.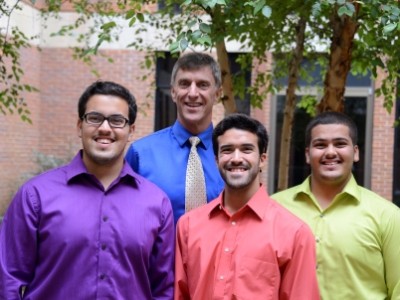 "I did have two brothers here when I came to Stetson," said Michael, the youngest of the tenor trio. "All three of us were at Stetson together for three years. We were all tenors in the studio of Dr. Craig Maddox. But we all had different paths."
In addition to pursuing their passion for music and performance, each brother gravitated toward other disciplines, including finance, business and physics. Eldest brother Brian received a Bachelor of Music with an Outside Field in Business and then earned an M.B.A. from Stetson. Middle brother Manny graduated with a Finance degree and a minor in Music. The two older brothers went on to perform for a cruise line, and Brian now is assistant cruise director for Viking Cruises.
They also joined Michael for the last song of his Senior Recital — "Granada" by Agustín Lara — in Lee Chapel in April 2018, below. 
With his new job as a mechanical engineer, Michael said he has no plans of letting go of music. He wants to find a side job singing in a local church while taking private lessons and "hopefully starting my own private studio of young, aspiring singers."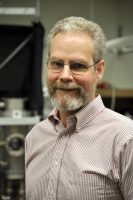 Michael credits Stetson for providing him with so many opportunities during his undergraduate years. In addition to being a member of the Stetson Opera Theatre program, he sang in the Concert Choir and toured Florida and the East Coast each year during Spring Break or at the start of summer. The schedule required many rehearsals and performances, and his professors, especially Physics Professor George Glander, Ph.D., were very understanding in allowing him to take off time and still complete his coursework.
During tours with the Concert Choir, he went white-water rafting in West Virginia and saw the Appalachian and Smoky mountains for the first time.
"It's amazing because we're not only recruiting students, we're also performing in so many different venues …," he said of the tours. "We sing in at least seven different languages per concert, so we're getting that into our system."
Michael also was selected last year as one of 12 students from the School of Music to travel to Germany and London for 12 days to study the sacred music of composers Johann Sebastian Bach and George Frideric Handel. All expenses were covered, except for a few meals, and the students made a stop in Iceland on the way home.
"It was easily the best experience of my life – easily," he said of the trip. "The opportunities that we get here are unparalleled."