'City of Hope:' Stetson panel explores 1968 Poor People's Campaign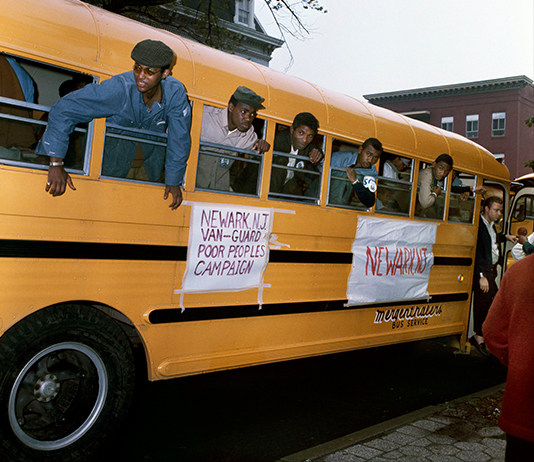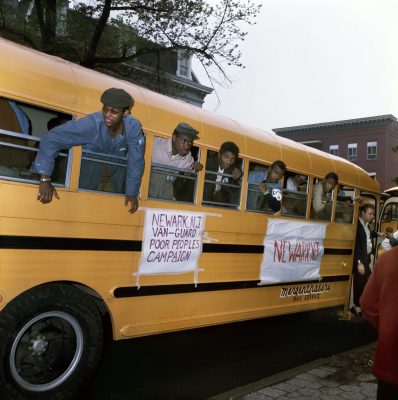 After witnessing "unbelievable levels of poverty in Mississippi," the Rev. Dr. Martin Luther King Jr. "made his famous quote about a country that spends more on militarism than the well-being of its people is approaching spiritual doom," said Noelle Trent, PhD, during "City of Hope: Resurrection City and the 1968 Poor People's Campaign," a virtual panel discussion held Feb. 26.
The panel, organized and hosted by Sharmaine Jackson, PhD, JD, and director of Africana studies, was held in conjunction with a Smithsonian Institution traveling exhibition of the same title featured during Black History Month at the Hand Art Center.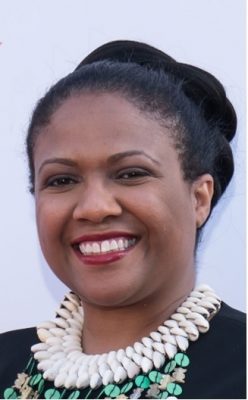 Trent, a historian and director of Interpretations, Collections & Education at the National Civil Rights Museum in Memphis, Tennessee, was joined on the panel by Shennette Garrett-Scott, PhD, associate professor of history and African American studies at the University of Mississippi, and Andy Eisen, PhD, visiting assistant professor of history at Stetson.
The panel and the exhibit, which is viewable virtually through the end of the academic year at handartcenter.org, examines the Poor People's Campaign, a grassroots, multiracial movement led by King and Ralph Abernathy under the auspices of the Southern Christian Leadership Conference. Despite King's assassination in April 1968, the campaign forged ahead as thousands of people across the nation traveled to Washington, D.C., to demand social reforms. For 43 days during May and June 1968, demonstrators lived side-by-side in tents on the National Mall, in a temporary village that came to be known as Resurrection City.
"This story of the Poor People's Campaign is a lesser-known, or lesser-highlighted, aspect of King's work," said Jackson, who proposed to Hand Art Center Director James Pearson that the center host the exhibit from the Smithsonian's National Museum of African American History and Culture. Though her request was "last-minute," Jackson said, Pearson and his staff were able to procure the exhibit for Black History Month.
The panel was charged to engage the question: "What lessons can we take away from the Poor People's Campaign and the Civil Rights Movement of the 1960s to advance racial and economic justice today?"
"King called for the country to radically re-imagine how it deals with poverty," Trent said. "There's this idea of the self-made man and that poverty, particularly if you stay in poverty, is a moral failing. King comes out and says, 'No, there's nothing morally wrong with anyone who is poor. This is a product of the system, and we need to address the system.' "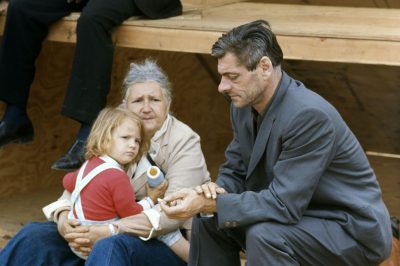 However, Trent added, to "conquer how the country views and deals with poverty in all its various forms" required different tactics than confronting racism and segregation. "King was really making a moonshot goal, which has to be admired. But part of the correction of history that we have to do is that King wasn't successful all the time. He didn't get the dynamics of Northern racism the way he inherently understood Southern racism. But there is still a big important aspect that we have to look at: He was saying poverty is not morally wrong. It was a huge game-changer. It was a way for people to rethink their identity."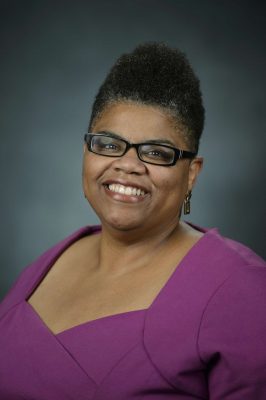 Garrett-Scott, author of the 2019 book "Banking on Freedom: Black Women in U.S. Finance Before the New Deal," said there is an "economic dimension to the Civil Rights Movement. The Montgomery bus boycotts come to mind, the sit-ins come to mind, but the movement was much more than that. It also dealt with other economic issues like discrimination in trade unions, high unemployment, inadequate housing and healthcare, and educational disparities.
"People didn't just want to ride in the front of the bus or sit at counters. They also wanted to be able to have jobs driving the bus, or own transportation companies, restaurants and other businesses. Economic equity was always linked with this desire for civil rights."
Eisen said that "since we are in Florida, I think it's important to note the 'Disney-fication' of King's legacy. What I really appreciate about the traveling exhibit is that it's putting issues to the fore that King had fought for his entire career."
The March on Washington, he noted, was actually officially named the "March on Washington for Jobs and Freedom. This effort to engage in economics is within the fabric of all of King's work. One of the questions that Dr. Jackson has asked us to think about is what are the lessons we can take away from the Poor People's Campaign. One is that we need an honest assessment of the history. As historians on this panel, I think we can all agree that King's Legacy is used in ways that are rather despicable at times."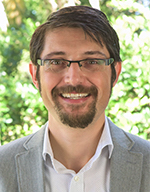 During the time of the Selma to Montgomery marches in 1965, King "writes a number of colleges here in the South, including Stetson, asking for contributions, asking for folks to get involved," Eisen said. "And the student senate at Stetson, after some debate, writes him a telegram, condemning King for allowing violence within the Civil Rights Movement. There's some debate about this. It's unclear exactly how many folks sided with this, but as a body the senate writes this letter to the campaign, representing Stetson University and condemning King's actions.
"When we talk about where do we go from here, what lessons do we take away – I think the first thing is we need to be honest about where we are at. We need to be honest about our institutions. We need to be honest about the violence that they upheld, of ways in which students contributed to it."
Trent said elements of the Poor People's Campaign "are active today," citing William J. Barber II, a Protestant minister and co-chair of the Poor People's Campaign: A National Call for Moral Revival.
"There are very conscious efforts to galvanize support across the country regarding poverty," Trent added. "It's not just around workers' rights – it's around healthcare rights, access to good jobs, access to quality water."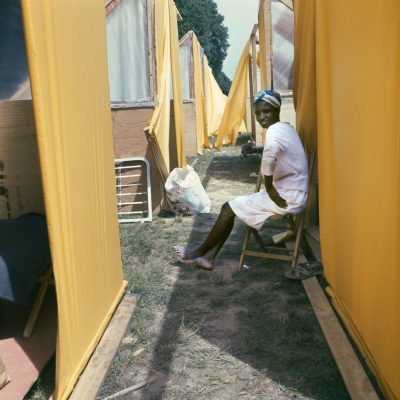 Garrett-Scott said the 1968 Poor People's Campaign should be measured "in terms other than legislation being passed," an idea that also was voiced by Eisen: "If we look at the Poor People's Campaign, we may say these policies didn't change. But look at all these folks who went back to their home towns and were active for the rest of their lives. Look at the folks who learned how to resist."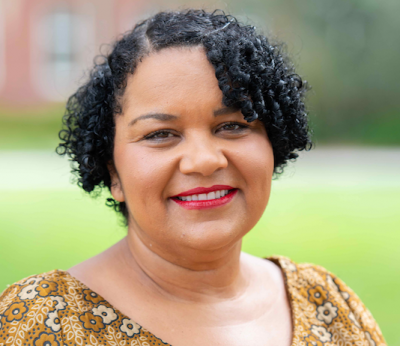 Jackson, an assistant professor of sociology, opened the panel discussion by stating the Poor People's Campaign "was a movement that was created with the idea of how do we mobilize and make visible the invisible."
In a post-panel interview, Jackson said, "One of the things I teach is how social structures create social forces, which in turn generate pressures that encourage us toward certain types of behaviors or prevent us from taking action. However, these structures and forces are not always visible or obvious.
"I try to make visible how the world works. People might say we know there is racism, but it's a bit of an abstract concept. I find it more useful to take something abstract and make it much more concrete. That is, to think about how these ideas impact people's lives. So, in thinking about racism, there are social forces shaping the choices, outcomes and qualities that all people regardless of race can benefit from learning about.
"There are lots of stories that don't get told – that's another form of invisibility. For me, all of this is about trying to create a much more holistic, healthy society. That is, one that is much more harmonious and that makes space for all kinds of people and experiences," she said.
Jackson said a video of the panel discussion will soon be available on YouTube.
— Rick de Yampert