COVID-19 Vaccination Eligibility Expands to 16 and older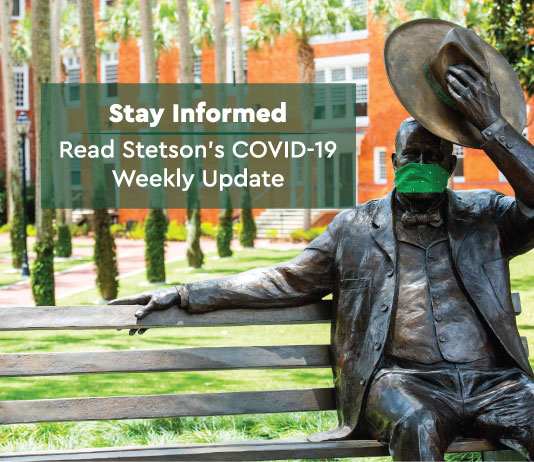 Safer Campus Task Force Updates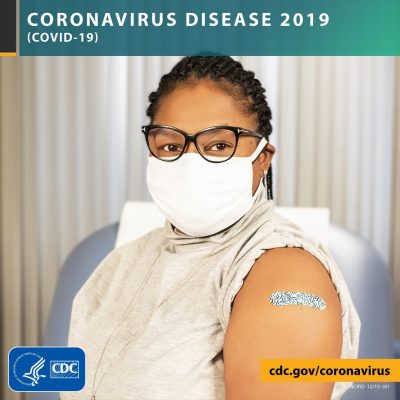 COVID-19 Vaccination Eligibility Expanded
President Biden has announced everyone 16 years and older, in every state, is now eligible for the COVID-19 vaccine according to new federal guidance. The Centers for Disease Control and Prevention reports:
More than half of all adults in America have now received at least one shot.
More than 32 percent of adults are fully vaccinated.
Eighty-one percent of seniors have at least one, and just about two-thirds are fully vaccinated.
At least 90 percent of Americans now have a vaccine site within five miles of where they live.
As the United States passed the 50% vaccination mark, the reported global death toll from the coronavirus topped 3 million people, according to data collected by Johns Hopkins University. The U.S. has over 31 million confirmed cases of COVID-19 thus far, demonstrating the need for vaccinations and continued preventive measures, such as facial coverings and distancing. Do not become complacent – remain vigilant!
Already received your vaccination?
Submit your vaccination record using this form. This data is a vital component of Stetson's decision-making process and helps to safeguard our community. No additional medical information is requested. Please note that this information will be kept private and confidential; only Stetson Health Service, Human Resources, Risk Management and the assistant dean for student affairs at the College of Law have access to the online system. Neither your supervisor nor other colleagues have access to this information. The data is stored behind our protective firewall and is secured. In the unlikely event of a data breach, Stetson will comply with Florida breach notification laws. Employees who are not comfortable uploading the vaccination card should contact Human Resources ([email protected] in DeLand and [email protected] for College of Law). Students should contact Student Health Services ([email protected]) in DeLand and Student Life ([email protected]) at the College of Law.
For more information, please visit the COVID-19 Vaccination webpage. Or read the article, "Stetson Public Health Expert Debunks Vaccine Myths," on Stetson Today.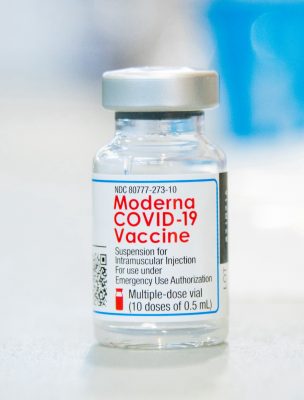 After You're Fully Vaccinated
Start doing more
You may be able to start doing some things that you stopped doing because of the pandemic after you are fully vaccinated against COVID-19.
Vaccination protects you from the virus that causes COVID-19 by creating an antibody (immune system) response without having to experience sickness.
You do not need to quarantine or be tested following an exposure to someone with suspected or confirmed COVID-19, according to CDC guidance. Although their risk of infection is low, fully vaccinated people should still monitor for symptoms of COVID-19 for 14 days following an exposure.
You do not need to get tested before domestic and international travel unless your destination requires it. However, you may still need to show a negative test result or documentation of recovery from COVID-19 before boarding an international flight to the U.S. You should still get tested 3-5 days after international travel.
Keep taking precautions in public places
We are still learning how vaccines will affect the spread of COVID-19. Until we know more, the CDC recommends people who are fully vaccinated against COVID-19 should keep taking precautions in public places like wearing a mask, staying 6 feet apart from others, avoiding crowds and poorly ventilated spaces, and washing your hands often. People are not considered fully vaccinated until two weeks after being vaccinated.
FREE COVID-19 Saliva Testing
Weekly SalivaDirect PCR-based COVID-19 testing is offered on campus and is free for students, faculty and staff with a Stetson ID. No insurance is required. Testing will be provided every Wednesday,  8:30 a.m.-3:30 p.m., in the Rinker Field House, Hollis Center. Registration closes at noon on the Tuesday prior to testing dates.  Walk-ins will not be permitted.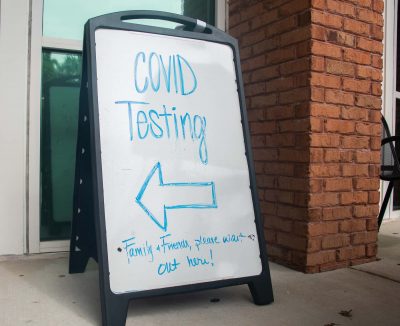 Upcoming COVID-19 testing dates:
Wednesday, April 28 – Register (registration deadline April 27 at noon)
Wednesday, May 5 – Register (registration deadline May 4 at noon)
With the exception of water, do not eat or drink for 30 minutes prior to your appointment.  For more testing information and appointment dates through May 5, please visit the COVID-19 Testing webpage.
Latest COVID-19 On-Campus Asymptomatic Test Results
April 15 – 77 PCR and rapid antigen tests of student-athletes and Athletics staff, 0 positive, 0% rate
April 14 – 303 PCR tests administered, 3 positive, 0.99% rate
April 14 – 193 PCR tests of student-athletes and Athletics staff, 6 positive, 3.11% rate
April 13 – 59 PCR tests of student-athletes and Athletics staff, 0 positive, 0% rate
A full list of Stetson University's test results is available on our COVID-19 Tracking webpage.