Faculty Tenure and Promotions Awarded for 2021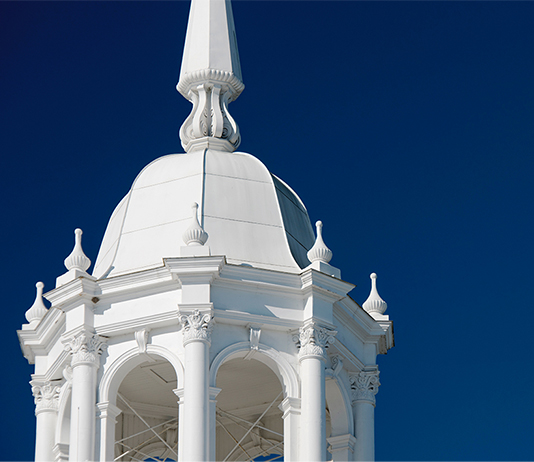 Nine members of Stetson's faculty recently have earned tenure and/or promotion. The new status for these faculty will be effective August 2021 with the start of the 2021-2022 academic year.
"The accomplishments of these newly promoted and tenured faculty represent our continued growth as an institution and supporter of greater learning across all of the disciplines in which we engage," said Provost Noel Painter, PhD. "Our faculty have an unwavering commitment to teaching excellence, dedication to advancing the work of their discipline through scholarship and creative activity, and leadership broadly in and around the university. Our newest professors and associate professors represent Stetson's mission in action — a wonderful education; transformation through experiential learning; and an expanding awareness of the value for gaining knowledge beyond what might be comfortable and convenient, with the purpose of making a difference in this world."
Andrew Appleby, PhD: Promoted to Associate Professor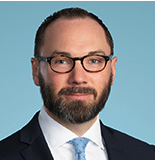 Appleby focuses his teaching and scholarship on tax and business law. He has published in prominent law journals, and has particular expertise in state and local taxation, sports taxation, and applied tax policy. He has been featured in The New York Times and Bloomberg TV, discussing significant tax law developments. He practiced tax law at leading law firms for nearly a decade, including most recently as special counsel in the tax group at Pillsbury Winthrop Shaw Pittman LLP's New York office. He was also a partner in the tax group at Eversheds Sutherland (US) LLP's New York office, and an associate in the corporate group at Alston & Bird LLP's Atlanta office. Also, Appleby taught advanced legal methods as a member of the New York Law School adjunct faculty. He holds a BS from Florida State University, an MBA from the University of Massachusetts-Amherst, a Juris Doctor degree from Wake Forest University School of Law and an LL.M. from Georgetown University Law Center.
Robert Askew, PhD: Tenured, Promoted to Associate Professor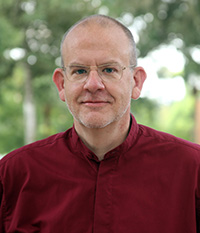 Askew joined the Psychology Department faculty in 2015 and regularly teaches courses in behavioral statistics, psychometrics and epidemiology of mental health. Before earning his doctorate in psychology, he completed a Master of Public Health at the University of Texas and studied quality of life of cancer survivors at the MD Anderson Cancer Center. He then completed a doctorate in psychology at the University of Washington and a postdoctoral fellowship at Northwestern University Feinberg School of Medicine, where he was appointed chief postdoctoral fellow for the Department of Medical Social Sciences. Askew's research aims to improve the measurement of outcomes employed in psychological and medical studies. He has developed and validated many novel outcome measures used in clinical trials, observational research and clinical care settings, including measures of mobility, depression, self-efficacy, pain intensity, pain interference, and neuropathic pain. His work has appeared in multiple flagship journals in psychology and medicine. Additionally, since joining Stetson his research has grown into new directions of the social and psychological sciences, which he attributes to the curiosity and dogged determination of Stetson students.
Carol Azab, PhD: Tenured, Promoted to Associate Professor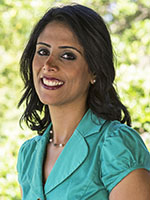 Azab earned a BSc and MSc in Business Administration from Alexandria University in Egypt, where she started her academic career right after completing her undergraduate. She wanted to pursue her doctorate from the country that did "best in marketing" and earned her PhD in marketing from Southern Illinois University. Azab joined the Stetson School of Business Administration family in 2016. Azab's research focuses on service failure and recovery, particularly the interaction between frontline employees and customers. Her second main research area is international marketing. Having a passion for travel, speaking four languages and having led Stetson Scotland Study Abroad for three years, Azab integrates her experiences in research and the classroom. She has a passion for research and won the Sharon Beatty Best Services Dissertation Proposal Award, plus has published in top marketing journals, including Journal of Services Marketing, Journal of Business Research, Journal of Global Marketing and others. As such, marketing research and global marketing are among her main courses taught at Stetson.
Dengke Chen, MFA: Tenured, Promoted to Associate Professor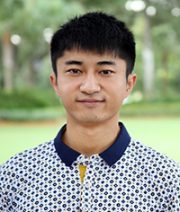 Chen received MFA in new media from Pennsylvania State University and a BA in animation from China Central Academy of Fine Arts. His practice concentrates on 3D animation, video games, film, illustration and comic art. His artwork has been exhibited at national and international venues, including the Alexandria Museum of Art and the North Charleston City Gallery in the United States, the Art Konsult in India, the Oi Futuro Flamengo in Brazil and the Tanganyika National Library in Tanzania. He teaches a range of digital arts fundamental and capstone courses, including 3D modeling and animation, hand-drawn animation, video game development, visual effects and film production.
Jesse Fox, PhD: Tenured, Promoted to Associate Professor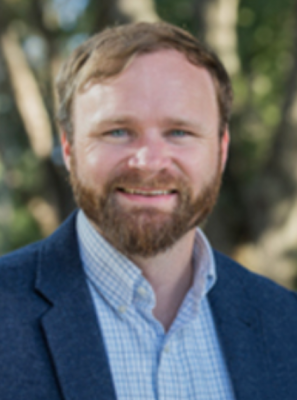 Fox received a BA in psychology from Cedarville University, an MA in counseling psychology from Trinity Evangelical Divinity School and a doctorate in counselor education from the University of Central Florida. He taught pastoral counseling for seven years at Loyola University Maryland and joined the faculty of Stetson in the Department of Counselor Education in 2017. His scholarship focuses on the healthiness of spirituality, psychometrics and critical issues in counseling. In 2019, Fox published his first book, "Bringing Religion and Spirituality into Therapy," and is working on a second book, "Spirituality and Avoiding Difficult Emotions." He currently serves as the chair of the Religious and Spiritual Competencies Task Force of the Association for Spiritual, Ethical and Religious Values in Counseling and was elected in 2021 to serve as president. In addition to full-time academia, Fox serves as executive director of the Episcopal Counseling Center in DeLand, which has provided low-cost mental health counseling services to the community for nearly 40 years.
Grace Kaletski-Maisel, MS, MA: Tenured, Promoted to Associate Professor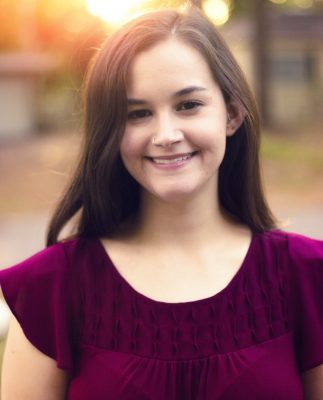 In addition to teaching, Kaletski-Maisel is the Learning & Information Literacy librarian at the duPont-Ball Library. She earned a BA in English and political science from Birmingham-Southern College, an MA in women's studies from the University of Alabama, and an MS in library & information studies from Florida State University before joining the faculty at Stetson in 2015. She coordinates the library's information literacy instruction program, offering course-related workshops, online tutorials and research guides, and research consultations. Through her teaching, she facilitates learning opportunities to guide students through the reflective discovery of information, the understanding of how information is produced and valued, and the ethical use of information in the creation of new knowledge. As Research & External Scholarships adviser, she coordinates outreach and support for students who compete for distinguished scholarships and fellowships. Her own research examines the trajectories through which students develop information literacy competencies.
Matthew Roberts, MFA: Promoted to Professor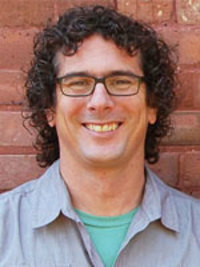 Roberts is a new media artist and photographer. He received an MFA in photography from the University of Illinois at Chicago and joined the Stetson faculty in 2003. His work has been exhibited internationally and nationally, including shows in Argentina, Brazil, Canada, Colombia, Italy, Mexico, Portugal, Scotland, Taiwan, and nationally in New York, San Francisco, Miami and Chicago. He is a recipient of the Transitio Award by the International Transitio_MX Festival in Mexico City, and his work has been featured in The New York Times, Wall Street Journal, Miami Herald and TVE Brazil. He is an avid collaborator, and such work with both students and faculty has been exhibited widely, including notable shows at ISEA: International Symposium on Electronic Art, ELO: Electronic Literature Organization, O, Miami Poetry Festival and xCoAx: Conference on Computation, Communication, Aesthetics.
Rajni Shankar-Brown, PhD: Promoted to Professor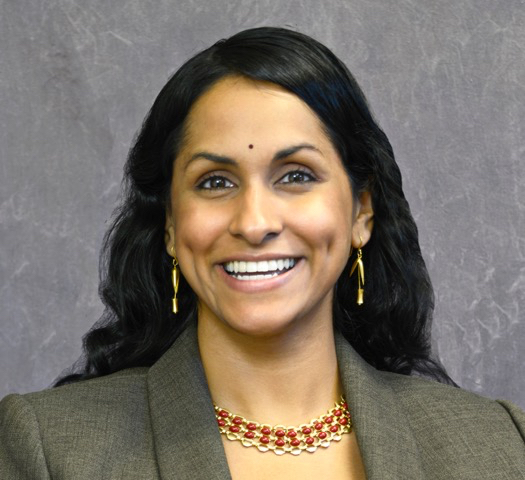 Shankar-Brown is the Jessie Ball duPont Endowed Chair of Social Justice Education at Stetson, where she has received the Hand Award for Distinguished Faculty Achievement and the McEniry Award for Excellence in Teaching. Also, she is an executive board member of the National Coalition for the Homeless; co-chair of equity and social justice for the International Society for Teacher Education and Information Technology; and founder and co-director of Acts of Kindness and Justice (AOK-J), the Poverty and Homelessness Conference (PHC) and the Hatters University Scholars mentoring program. Her doctorate in curriculum and instruction is from the University of North Carolina Charlotte, with specializations in urban education and literacy, concentrating on homelessness and racial equity. She has presented and facilitated professional learning workshops worldwide. She has been published in leading education journals, as well as several books, including two edited books, "Bending the Arc Towards Justice: Equity-Focused Practices for Educational Leaders" and "Re-Envisioning Education: Affirming Diversity and Advancing Social Justice," and recently published a collection of poetry, "Tuluminous." Other honors include being selected as a Faculty-Scholar-in-Residence by the National Humanities Center and as the Florida PDK International Educator of the Year, plus receiving the Engaged Scholarship Faculty Award by the Florida Campus Compact.
Peter Smucker, PhD: Tenured, Promoted to Associate Professor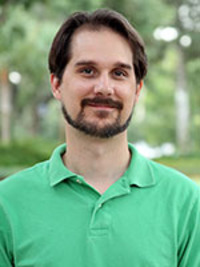 Smucker holds degrees from the University of Chicago (doctorate), the University of Minnesota (MA) and Valparaiso University (BME). Prior to his appointment at Stetson, he held visiting and lecturer positions in music theory at the University of Notre Dame, the University of Chicago, Valparaiso University and the University of Minnesota. Smucker's research interests cover diverse topics, such as post-tonal music in the U.S., ludomusicology, music theory pedagogy; intersections of society, music and multimedia; works by American composer Elliott Carter; and transformational theory. His current research projects include an invited contribution to the forthcoming Oxford Handbook on Video Game Music and Sounds, and a book project on currencies, values and economies of sounds in video games.