Stetson University in the News, April 16-22, 2021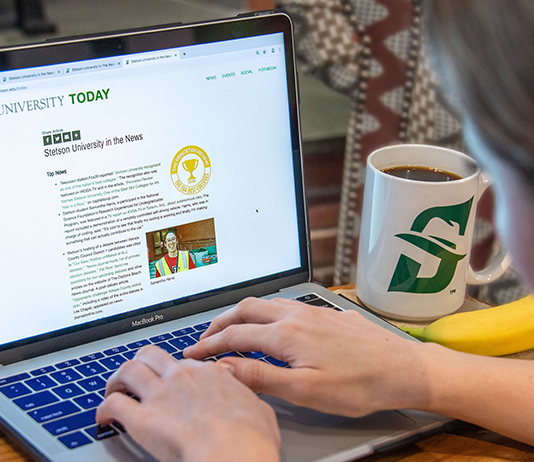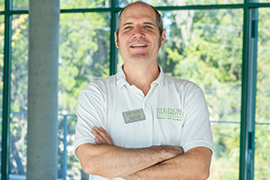 Top Stories:
• Associate Professor of Environmental Science and Studies Jason Evans, PhD, was featured April 18 on Central Florida News 13 "In Focus," about the alarming number of manatees starving to death from the loss of sea grass in the Indian River Lagoon. "These events that we're seeing here, these are entirely because of humans," Evan said. "We have just overdeveloped within the coastlines with infrastructure that is old and failing in some cases. … Seeing this tragedy with the manatees, I really hope that it's going to help us understand that we really need to do something."
• Professor of Psychology Christopher Ferguson, PhD, was quoted in the Washington Post article, "Gunman in Indianapolis FedEx shooting used two legally purchased assault rifles, police say," on April 17. Ferguson said mass shooters often blame some group or society in general for all that has gone wrong in their life. "They are emotionally crushed by their relationship with society, and they're very angry about it. So, they want to die, but they want to bring other people with them," he said.
• Ray Nault was appointed as Stetson's Vice President of Enrollment Management, as reported by CityBiz in the April 15 article, "Stetson University Appoints Ray Nault as VP of Enrollment Management."
• Roland and Sarah George Professor of Finance and Chair of Finance Stuart Michelson, PhD, was quoted in the Yahoo Finance article, "7 Best Vanguard Funds for Beginning Investors," on April 15. "Investing regularly returns a huge payback," he said. "Invest $5,000 today and let that single investment compound at 8% return and you will have $108,000 in 40 years after only investing $5,000 once. Invest $6,000 per year at 8% return and you will have an account valued at $1.54 million in 40 years."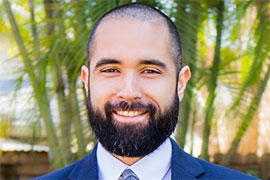 • Associate Professor of Finance Giovanni Fernandez, PhD, was quoted in the MSN article, "How to Teach Your College-Age Kids About Debt," on April 19. Fernandez uses amortization schedules to illustrate the effect of interest on a purchase.
• Athletic Director Jeff Altier was quoted in The Ledger for the article, "Why Florida? Why now? Transgender bill part of nationwide Republican push," on April 22. "From a medical standpoint, there are some hormone treatments, which are required that have to be mandated, but we've had transgender student-athletes, in both directions, and it has not been an issue," Altier said.
• Professor Christopher Ferguson was also quoted in Restaurant Business Online in the article, "Carjacking Spike Puts Delivery Workers in Harm's Way," on April 15. "The drivers are going to look like safe targets for this type of crime," he said.  
• "The Way Things Were," a live streamed Stetson theatre production, was featured in Orlando At Play. Professor of Theatre Arts Ken McCoy, PhD, was mentioned in the article for his role as director.
Other News:
• Christopher Ferguson was mentioned in the April 15 Daily Wire article, "Woke Gamers Looking To Censor 'Six Days In Fallujah,' Before They've Even Played It." The article quoted an earlier article in Psychology Today by Ferguson that noted, "In general, beliefs that fictional media can influence behaviors or attitudes is largely exaggerated."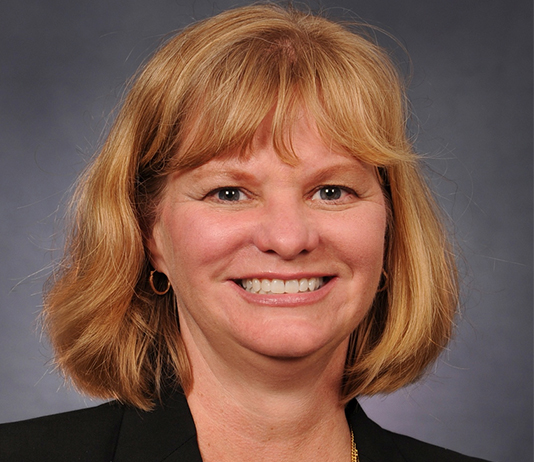 • An April 20 Spectrum News 13 segment interviewed Professor Christopher Ferguson about video games and violence.
• Associate Professor of Accounting Valrie Chambers, PhD, was quoted in an EDGE Media article entitled, "How Long Should You Keep Tax Records?" on April 19. "When it is feasible, scan documents, store and back them up," Chambers said.
• Chelsea Hage, an entrepreneurship and marketing junior, was featured in the Motherhood Moment article, "Caring Causes: Birthday Candles for Kids," on April 14. Hage launched Birthday Candles for Kids, a nonprofit organization in St. Petersburg, in 2016.
• Stetson's football team was featured in the April 16 Daytona Beach News-Journal article titled, "Stetson spring football finale canceled due to COVID-19." "We have put player health and safety ahead of all other concerns since the start of this pandemic and we continue to work within CDC guidelines to keep the health of our community as our number one priority," head coach Roger Hughes said.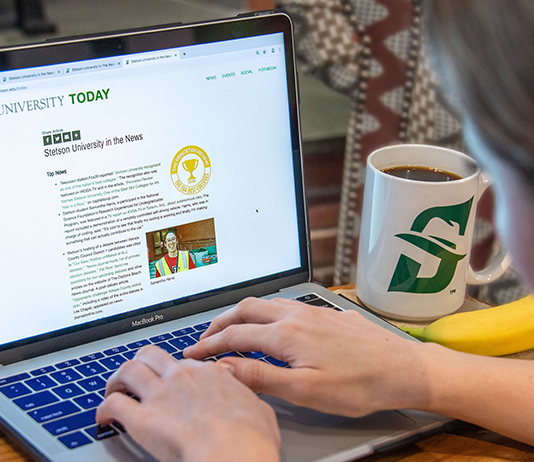 Alumni News:
• Alumna Jackie Bohannon, director of Tennis at Bird Key Yacht Club, was featured on USTAFlorida.com in the April 21 article, "Two Florida Coaches Reach Final Round in Tennis Channel's Search for America's Top Coach," after she became a finalist for America's Top Coach.
• Alumna Melissa Caballero was appointed director of Pupil Services for the West Hartford Public School District, as reported by We-Ha.com in the article, "West Hartford Public Schools Announces New Director of Pupil Services," on April 21.
• FUTURES Foundation for Volusia County Schools awarded alumnus Brian Levine, a third-grade teacher at Citrus Grove Elementary School, the recognition of Elementary level First Year Teacher award, as reported by the Ormond Beach Observer. The story, entitled, "FUTURES Foundation recognizes first-year teachers," was published on April 12.