Stetson University in the News, April 9-15, 2021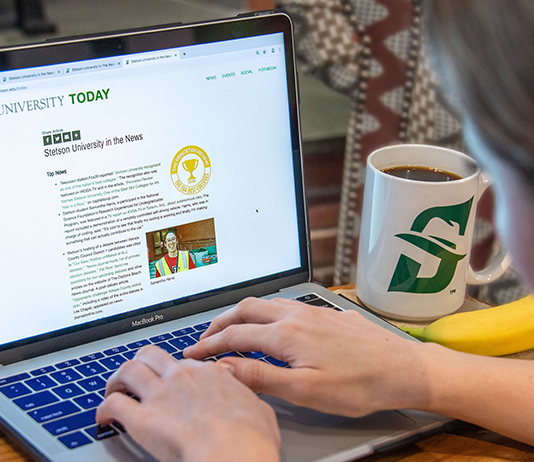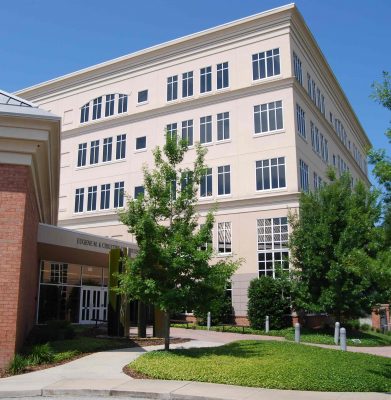 Top Stories:
• Stetson University has extended its accreditation in both business and accounting from AACSB International (AACSB), the world's largest business education alliance, according to the Punxsutawney Spirit on April 12. "Every AACSB-accredited school has demonstrated a focus on excellence in all areas, including teaching, research, curricula development, and student learning," said Stephanie M. Bryant, executive vice president and chief accreditation officer of AACSB, in a press release.
• Professor of Biology Terence Farrell, PhD, was quoted in the West Volusia Beacon article, "They're here, they're everywhere: Fuzzy caterpillars terrorize West Volusia," on April 14. "The caterpillars are already mostly in their cocoons," he said. "When they hatch out early next spring, you won't notice them. It is only when they eat a bunch of leaves and get large, then drop to the ground to start looking for good places to pupate that they become so obvious."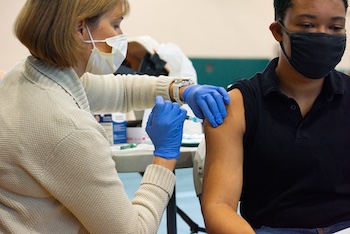 • The article, "Stetson University vaccinates 500 students and staff members against COVID," appeared in The Daytona Beach News-Journal on April 9, quoting faculty, staff and a student. "I want to protect myself and those around me, so I was excited, nervous and also proud to get the vaccine," said sophomore Jazlyn Garcia. The article also quoted John Rasp, PhD, an associate professor of statistics; Lua Hancock, EdD, vice president of Campus Life and Student Success; and Bonnie Holloway, visiting professor in accounting.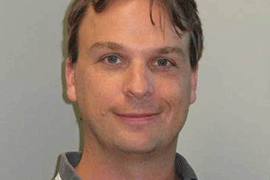 • Professor of Psychology Christopher Ferguson, PhD, was quoted in the Daily Wire article, "People Are Trying To Get A New Video Game Banned, Claiming It Will Lead To Mass Shootings" on April 8. "In general," Ferguson said, "beliefs that fictional media can influence behaviors or attitudes is largely exaggerated."
• Psychology Professor Chris Ferguson was also quoted in the Invision Community article, "Ten video games guaranteed to give you an adrenaline boost," on April 9.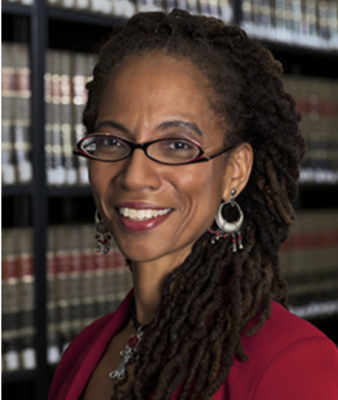 • Stetson College of Law won the top honor in the 2021 Florida Pro Bono Law School Challenge, according to an April 13 article on Patch.com. "I am so pleased to see us recognized for work related to helping close the justice gap," said Law Professor Judith Scully.
• "Stetson Law Alumna Laura Rose Named Winner Of New Advocacy Writing Competition," appeared on Patch.com on April 13. Rose is now an assistant professor of law at the University of South Dakota Knudson School of Law.
• The article, "Stetson hires Shawn Finney as assistant men's basketball coach, reuniting with Donnie Jones," appeared in the Daytona Beach News-Journal on April 15.
Alumni News:
• Alumnus Brian Levine, a third-grade teacher at Citrus Grove Elementary School in DeLand, was awarded the elementary-level First Year Teacher Award by the FUTURES Foundation for Volusia County Schools, according to an April 13 article in the West Volusia Beacon. On his first day, Levine introduced himself as former pirate Capt. Levine, and enlisted his students to join his new crew, "one which can change the world." He said, "I set high expectations for each of my new crewmates on the very first day, and helped them meet those expectations through a myriad of wacky learning adventures."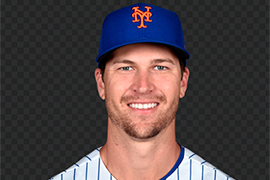 • Stetson alumnus and New York Mets pitcher Jacob deGrom was quoted by ESPN 5 in the April 14 article, "'An inner-circle Hall of Famer'? Jacob deGrom wants to be this generation's Randy Johnson." "I want to pitch into my 40s," he said. "I believe I can still compete at this level at that age."
• Alumnus Bill Arnold was named president and CEO of Robert Wood Johnson University Hospital in New Brunswick, as reported by April 8 New Jersey Business Magazine article, "Arnold Appointed President and CEO at Robert Wood Johnson University Hospital."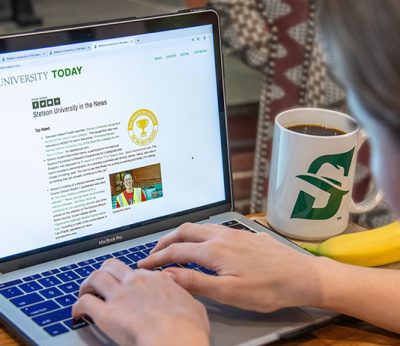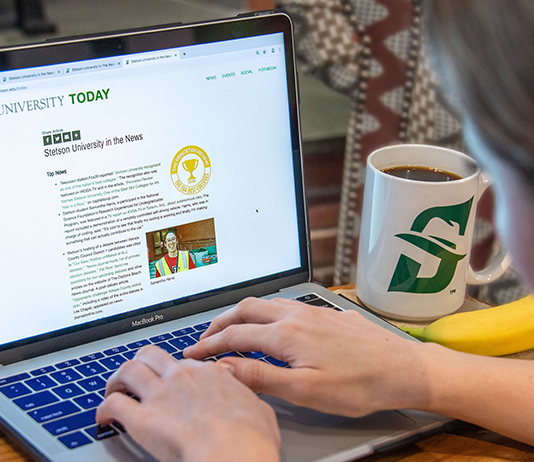 • Stetson alumna and Florida Association for Women Lawyers President Kimberly Hosley was a keynote speaker at the Jacksonville Women Lawyers Association's first in-person meeting of the year. The news was reported by the Jacksonville Daily Record on April 15 in the article, "Equal pay a priority for Florida Association for Women Lawyers leader."
• Alumna and former adjunct professor Jill Shipley was featured in an informational article on an upcoming event entitled, "PGRT: What, When and How to Talk to Heirs About Wealth." Shipley is the Managing Director and Head of Family Governance at Tiedemann Advisors.