Florida Governor issues 2 executive orders, plus vaccination news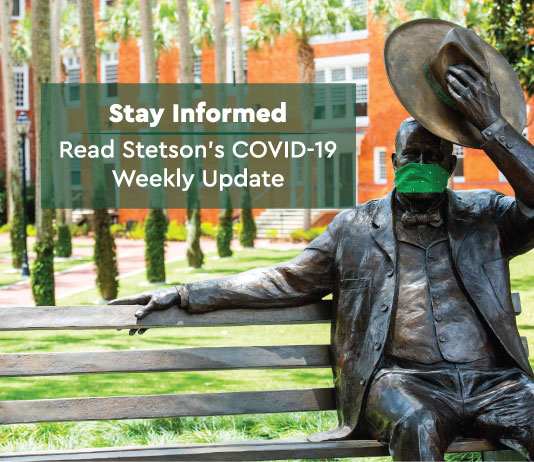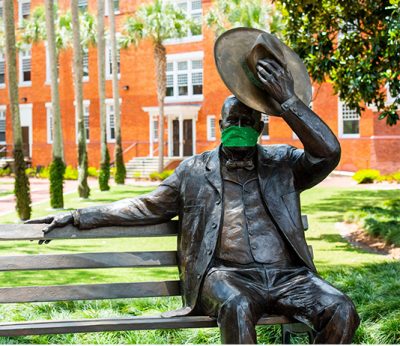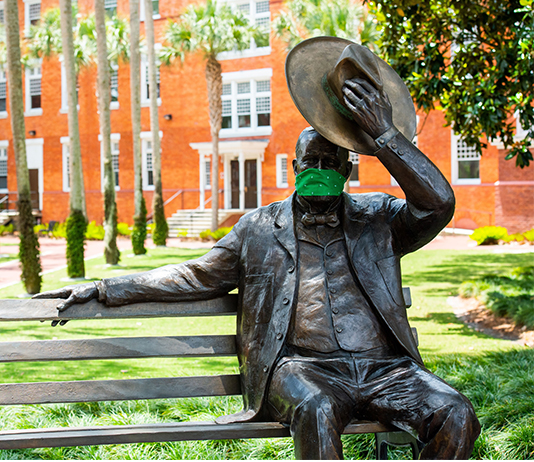 Safer Campus Task Force Updates 
Florida Bans Vaccine Passports and Local Restrictions
Florida Governor Ron DeSantis issued two Executive Orders invalidating local government emergency COVID-19 orders and signed a bill into law preventing businesses, schools and government entities across Florida from requiring anyone to provide proof of a COVID-19 vaccination. After reviewing the Executive Orders, Stetson has confirmed that neither order impacts Stetson policies. At this time, there are no changes to our policies or procedures.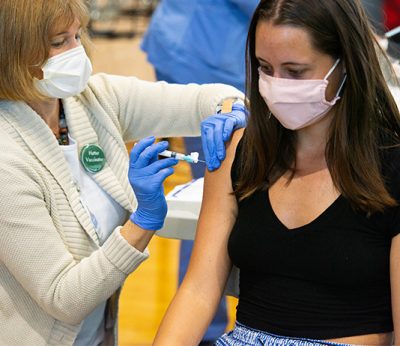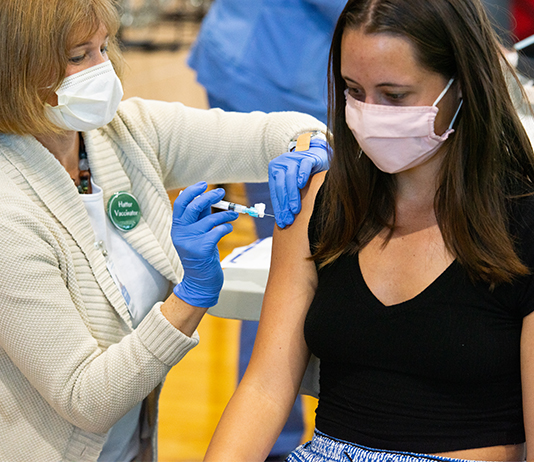 Vaccination News
The Centers for Disease Control and Prevention have recently updated their guidance for fully vaccinated individuals including the use of facial coverings, testing and quarantine after traveling. Visit the CDC website to learn more. 
Stetson University continually monitors government guidance and the percentage of our community that has been fully vaccinated to make informed decisions about future policy changes. Individuals are encouraged to report their COVID-19 vaccination status to Stetson using this form. This data is a vital component of our decision-making process and helps to safeguard our community. No additional medical information is requested.  
Please note that this information will be kept private and confidential; only Stetson Health Service, Human Resources and Risk Management have access to the online system. Neither your supervisor nor other colleagues have access to this information. The data is stored behind our protective firewall and is secured. In the unlikely event of a data breach, Stetson will comply with Florida breach notification laws.
Check out Stetson's real-time statistical data indicating the number of our population who are vaccinated at our COVID-19 Tracking webpage.
Summer Vaccination Planning
If you cannot receive your COVID-19 vaccination before leaving campus for the summer, we strongly encourage all students to plan now for vaccination in your summer location. Find your vaccine by location and type at https://vaccinefinder.org/. Wait times for vaccination appointments may vary based on factors, such as state, site location and vaccine availability. Consider scheduling your appointment before leaving campus for the summer.
Everbridge App Updates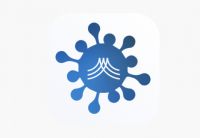 As we wrap up the spring term, Stetson recommends community members who will not be on campus during the summer term remove the Everbridge Contact Tracing app during the summer break. Our campus community will continue to use the Everbridge Screening App, or feature for Android users, during the summer term but will discontinue use of this app beginning Fall 2021. As a reminder, Apple users have two apps: the Everbridge app and the Contact Tracer app. They can now delete the Contact Tracer app. Android users only have one app. They can disable the contact tracing feature in their settings menu. For more information, visit Safer Stetson's Everbridge App webpage.
Limited Domestic Travel Allowed
Beginning May 10, university-sponsored domestic travel is permitted for mission-centric activities for faculty, staff and students on all Stetson campuses, though each travel activity continues to require approval by the appropriate cabinet-level supervisor. Generally acceptable travel activities may include, but are not limited to, student recruitment; fundraising; intercollegiate athletics competition; faculty and staff-led student programs; summer grant research; and speaking engagements at conferences, seminars and meetings. University-supported travel continues to be dissuaded in situations, such as the following: conference participation where the participant does not have a speaking role, opportunities where virtual engagement is available and productive, and travel to spots within the United States where COVID-19 is surging.
FREE COVID-19 Saliva Testing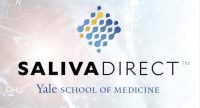 Weekly SalivaDirect PCR-based COVID-19 testing is offered on campus and is free for students, faculty and staff with a Stetson ID. No insurance is required. Testing will be provided every Wednesday,  8:30 a.m.-1:30 p.m., in the Rinker Field House, Hollis Center. Registration closes at noon on the Tuesday prior to testing dates.  Walk-ins will not be permitted.
Upcoming COVID-19 testing dates:
With the exception of water, do not eat or drink for 30 minutes prior to your appointment.  For more testing information, please visit the COVID-19 Testing webpage.
Latest COVID-19 On-Campus Asymptomatic Test Results
April 29 – 116 PCR and rapid antigen tests of student-athletes and Athletics staff, 0 positive, 0% rate
April 28 – 45 PCR tests of student-athletes and Athletics staff, 0 positive, 0% rate
April 25 – 53 PCR tests of student-athletes and Athletics staff, 0 positive, 0% rate
A full list of Stetson University's test results is available on our COVID-19 Tracking webpage.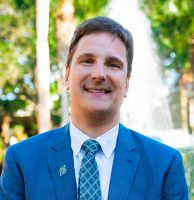 Upcoming Webinar
Rolks Report Live Webinar: Presidential Priorities – Mock Trial / Pre-Law
Tuesday, May 18, 4:30 – 5:30 p.m. EDT
Join President Christopher F. Roellke, PhD, for a special edition of his Rolks Report Live Webinar: Presidential Priorities – Mock Trial / Pre-Law.
Dr. Roellke will host a panel of faculty, alumni and current students as they discuss the Stetson Pre-Law academic track featuring undergraduate Mock Trial, the Stetson Young Scholars Mock Trial Camp, Stetson's 3+3 Bachelor/JD Track, and other ways Stetson supports our Pre-Law students.  All of these high-impact practices create a pipeline to Stetson's College of Law, which is regularly ranked Top 3 in the country in trial advocacy!   
In this webinar, you will also learn:
How Stetson is investing in undergraduate Mock Trial as a complement to our award-winning, nationally ranked College of Law Trial Team program.
How you can get involved, volunteer and support one of Stetson's top experiential learning opportunities – undergraduate Mock Trial!
Panelists:
Dan Humphrey '16, JD, Fordham School of Law, judicial law clerk at the Florida Supreme Court, founder of Stetson undergraduate Mock Trial and Alumni Advisor
Michael Boswell '96, JD, Stetson College of Law, local attorney and Stetson parent, Mock Trial Alumni Advisor
Dr. Sven Smith '96, PhD, University of Florida, JD, Florida State University, associate professor of sociology, and faculty professor and Director for Mock Trial
Dr. Michael Denner, PhD, Northwestern University, Stetson University Honors Program Director
Nicole Furlani '18, 3L Drexel University School of Law, Mock Trial competition alumna
Ansley McCoy, rising senior, honors international relations major with minors in business law & Spanish, Mock Trial VP for Public Relations
Wyatt Sise, rising sophomore, honors history major with minors in Latin American and Latino studies, Mock Trial VP for Courtroom Procedure
This webinar is sponsored by Butch '76 and Mary Ann Paul. Their family's law firm, Paul, Elkind, Branz & Paul, has been serving Volusia County since 2003. Butch Paul served as a Stetson University Trustee from 2004 – 2014 and was Chair from 2010 – 2014.
Have questions? Get answers by submitting your question prior to the webinar and it will be sent to the panelists to answer. Submitted questions will be answered during the webinar either by the panelists or through a direct response. Similar questions will be consolidated.
Register here to attend.