Academic Awards and Recognition Ceremony Highlights Student and Faculty Achievement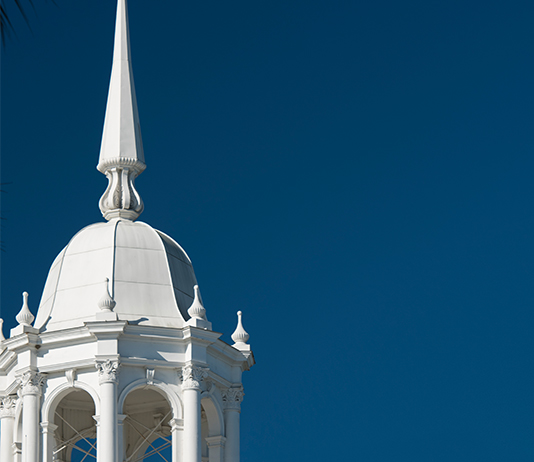 The setting was mostly virtual. Yet, the recognition was very real, and so was the excellence on display during Stetson's livestreamed 2021 Academic Awards and Recognition ceremony, held in its traditional setting on campus at Lee Chapel.
Awards were presented across the College of Arts and Sciences, School of Business Administration and School of Music to highlight many of the outstanding students who made a mark in their programs and majors, as well as the faculty who helped them excel — all in recognition of the "power and positive impact our students and faculty have on the people and communities in which they live," stated university President Christopher F. Roellke, PhD, in his opening remarks.
Roellke continued, "That is our mission. In fact, as Mr. Rogers once said, 'It's not so much what we have in life that matters. It's what we do with what we have.' Today, we recognize those who have done so much."
Also prior to the presentations, Neal Mero, PhD, who is stepping down as dean of the School of Business, spoke about the value of humility. "Strive for wisdom by learning and practicing humility," Mero said before sharing a few lines from a song by country music artist Tim McGraw. Those lyrics: "When you get where you're going, don't forget to turn back around and help the next one in line. Always stay humble and kind."
Rightfully so, the ceremony's mood was reflective and celebratory.
Faculty Awards
John Hague Award for Distinguished Teaching in the Liberal Arts and Sciences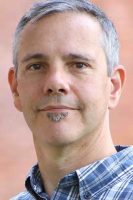 Established in 2007 and named in honor of John Hague, PhD, Professor Emeritus of American Studies, this award celebrates Stetson's tradition of excellence in teaching the liberal arts and sciences and our devotion to scholarship, morality and friendship. Those are the guiding principles of Phi Beta Kappa, the nation's oldest and most prestigious undergraduate honorary society. Professor Hague, a widely admired teacher, scholar and academic leader, led Stetson's application to earn a chapter of Phi Beta Kappa in 1982; Stetson's chapter was the first established at a private university in Florida. The initial gift allowing Stetson to honor the career of John Hague was made by Dr. and Mrs. William Dunifon.
Recipient: Tony Abbott, PhD, professor of environmental science and studies
Abbott has received several nominations from Phi Beta Kappa students during the past 13 years, as a faculty member who challenges students, guides them to realize their intellectual potential and push beyond their limits, and extends liberal arts teaching and learning from the classroom into the community.
One current nomination spotlighted Abbott's mentorship and lasting impact on students' intellectual development — sentiment that was echoed by another nomination, which noted, "When I took my first class with [him], I never expected for it to give my life the direction it did." 
Hand Award for Distinguished Faculty Achievement (two awards)
The Hand awards have been presented to faculty since 1988. This year, two outstanding faculty members were recognized in two primary areas: research, creative and professional activity; and community impact. Historically, the Hand awards recognized the stellar work of faculty who had been at Stetson for a short period of time, and then went on to do great things at Stetson. This time, both recipients are junior faculty members who during their short tenures at Stetson have made significant contributions to their fields, as well as to Stetson's vibrancy and vitality, academic culture, and the world beyond the campus.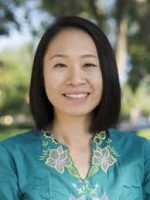 Recipient (for research, creative and professional activity): Lynn Kee, PhD, assistant professor of biology

 
Kee joined the faculty at Stetson five years ago and already has helped to bring $1.6 million in funding to the campus. In addition to experiencing exceptional success in obtaining grant funding, she has an impressive publication record and has demonstrated an amazing ability to forge strong collaborative efforts with faculty from a diverse array of academic departments, including biology, environmental science, health sciences, chemistry, philosophy and physics in the quest of academic excellence. 
Her publications and successful grant applications showcase her success in integrating cutting-edge molecular techniques and scientific equipment with high-impact teaching practices and novel pedagogical approaches to the great benefit of Stetson students. 
Recipient (for community impact): Sarah Cramer, PhD, assistant professor in sustainable food systems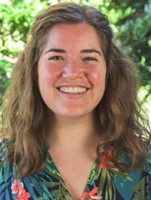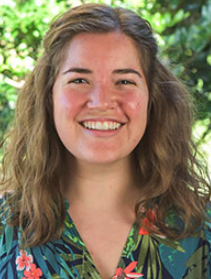 Cramer has accomplished an extraordinarily impactful breadth and scope of timely work within the three years of her tenure. Joining the faculty in 2018 as a Brown Teacher-Scholar Fellow, she rapidly became a key force in the development of Stetson's Sustainable Foods Systems program, and she brought the lenses of equity and inclusion to that academic endeavor, especially aimed at uncovering issues of race, class and gender in the U.S. food system. 
Working with other Stetson faculty and students, she has co-developed multiple programs in the broader community, forging strong connections with local elementary schools, boys and girls clubs, the Artisan Alley Market, local farmers and the Tomoka Correctional Facility. 
McEniry Award for Excellence in Teaching
Established in 1974, the McEniry Award for Excellence in Teaching is considered to be Stetson's most prestigious award, based on the highest attainment of teaching excellence as personified by William Hugh McEniry, PhD, former dean of the university. Exceptional teaching in the classroom is at the heartbeat of this award, along with intellectual growth, professional competency, academic activities outside of the classroom, and impactful service to students and the university as a whole.
"Exceptional teaching in the classroom is at the heartbeat of this award, along with intellectual growth, professional competency, academic activities outside of the classroom, and impactful service to students and the university as a whole," noted Rajni Shankar-Brown, PhD, in presenting the award this year. Shankar-Brown is a professor and the Jessie Ball duPont Endowed Chair of Social Justice Education, as well as the recipient of the 2020 McEniry Award.
Recipient: Hala ElAarag, PhD, professor of computer science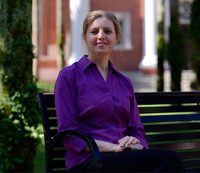 While this year's McEniry selection committee certainly had a difficult job selecting among outstanding candidates, ElAarag stood out as an exceptionally impactful educator at Stetson and within her field — demonstrating both teaching prowess and dedicated leadership in her field. She recently received the Florida Council Institute of Electrical and Electronics Engineers' Outstanding Engineering Educator Award, a testament to her commitment to teaching excellence and the quality of education that she provides students, as well as her outstanding contribution to the electro-technology profession.
ElAarag is described as a master teacher who cares most about student learning and their eventual success as industry professionals. 

Student Awards
The following awards are not inclusive. For a complete list of Senior Honors and Awards, go here.
University Honors Program Award for Outstanding Senior 
Stetson's Honors Program was founded in 1956, making it the oldest program in the Southeast and one of the older programs nationwide. The Outstanding Senior in the University Honors Program is awarded based on academic performance and participation in the intellectual and communal life of the university.
Recipient: Ruby Moore 
Moore graduates with a double major in communication and media studies and business of fine arts. During her time at Stetson, she held numerous leadership positions in organizations throughout campus, including Open House Captain for Student Ambassadors for three years, Airwaves Coordinator on the Homecoming Committee, and numerous positions within her Greek organization. She also is a member of honor societies on campus, serving as president of Omicron Delta Kappa, secretary for Lambda Phi Eta, and a member of Rho Lambda and Phi Eta Sigma. She graduates summa cum laude and plans a career in museum studies/art history.
Algernon Sydney Sullivan Awards (two awards)
More than 100 years ago, the Sidney Algernon Sullivan Foundation created the Algernon Sydney Sullivan Awards to honor Sullivan's life of deep service. Sullivan's life was a continuous expression of high qualities that "ennoble and beautify living and bind persons together in mutual love and helpfulness." The Stetson Sullivan awards are presented annually to the two members of the graduating class whose "nobility of character" and dedication to service set them apart as exemplars for others. This prestigious award is one of the highest recognitions given to a Stetson graduating senior. 
Recipient: Desha Phipps

 
Phipps is a health sciences major and also graduates with a Certificate of Community Engagement. As a passionate advocate for health care, particularly for patient-care programs that improve health outcomes for low-income and under-insured families in Central Florida, she perfectly represents the values of global citizenship, intellectual development and personal growth that are expected of Stetson students and the Algernon Sydney Sullivan Foundation.
Through her first-year coursework in health sciences and public health, along with an internship working with patients at a local hospital, she quickly learned about the many barriers preventing low-income and disadvantaged people from having healthier lifestyles — especially those living with chronic diseases. She realized that she needed to learn more about health care system, so she obtained another internship during the summer after her first year as a nursing and patient services representative at a hospital in her nearby hometown of Apopka.
Entering her second year, she took on additional responsibilities in her hospital internship. Working with its Community Care program, she was part of a team that provides one-on-one health coaching. She not only became a Community Care health coach, but she also increased the program's capacity to include program marketing, recruiting other student and community volunteers to serve as health coaches, finding community resources and sharing them through the hospital, and developing a health coach training manual to improve volunteer orientation and effectiveness.
In her junior year, Phipps worked to create a community walking club that gave patients the opportunity to exercise in a friendly and supportive environment. She developed marketing materials, curricula and liability forms, in addition to running the actual program and continuing all of her previous responsibilities as a volunteer coordinator and health coach.
All the while, she maintained an outstanding GPA.
Recipient: Nelson Quezada Herrera
In his first year at Stetson, Herrera volunteered every week as a tutor in DeLand High School's AVID program, focusing his efforts on students who may be the first in their families to attend college. Through this work, he learned more about the barriers that many students face when trying to break cycles of intergenerational poverty.
It also was during this time that he began to understand how deeply connected education and poverty were to public policy. Herrera had always maintained a keen interest in politics, but the changes brought by the new presidential administration made the importance of politics and policy crystal clear.
Herrera also served campus as a leader on campus. As president of College Democrats, he brought influential, thought-provoking speakers on campus who helped us consider questions about democracy and justice. As a teaching assistant, he helped first-year students understand the importance of lobbying in creating change using our political systems. As a leader in Model Senate and in community engagement, he created spaces for effective, civil dialogue that were desperately needed for a citizenry coming-of-age in a world of political enmity.
In addition, Herrera recently won a prestigious American Political Science Association Diversity Award in the form of a scholarship for graduate study in political science. Also, he was an exemplary citizen of Stetson and the English department throughout his university career. 
Etter McTeer Turner Award
Since 1994, Stetson has honored a graduating senior who represents the highest standard of excellence in academics and leadership, and who has a demonstrated personal commitment to community service and outstanding character.  The award honors Dr. Etter Turner, who began her time at Stetson as a student in the 1930s, eventually becoming a religious life counselor, assistant professor of religion, dean of women, associate dean of students, and the first woman in Stetson's history ever to hold the title of Dean of Students. She retired from that position in 1977. Throughout that entire period of 46 years, Turner lived in Chaudoin Hall on campus. 
Recipient: Kennedy Ryder
Ryder is a double major and has been on the Dean's List every semester while also pursing multiple internships, presenting two papers at the 2021 National Conference on Undergraduate Research and assisting faculty with their research. 
Nominators, stating that Ryder's excellence in scholarship, leadership and community service ranked in the top 1% of my students, lauded her passionate engagement as a community citizen and her excellence as a student. One nominator wrote that "[Ryder] exudes strength of character, integrity and confidence. She has an unwavering commitment to growth and a passion for making the world better through service to others." 
A second nominator said "[Ryder] demonstrates a humility, graciousness and respect to others, regardless of a person's stature, background or demeanor." Meanwhile, another nominator wrote she was "as capable as any research assistant I have had."