Stetson Entrepreneurship Students Win $20,000 at Pitch Competitions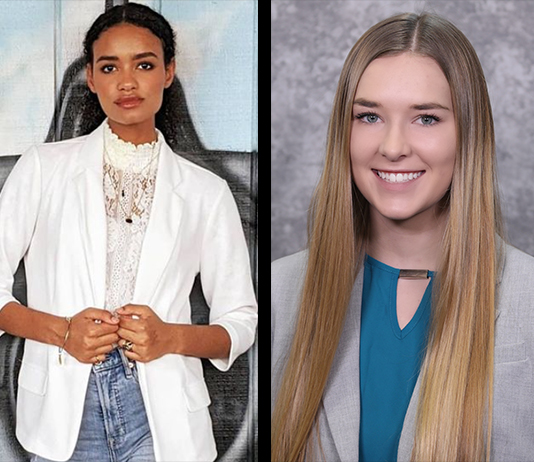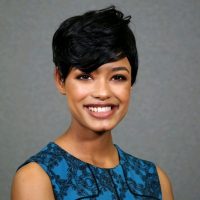 Stetson University School of Business Administration senior Nesha Mutuku of Atlantic Beach won first place and $10,000 during the Embry-Riddle Aeronautical University's virtual Launch Your Venture pitch competition.
Mutuku also placed third and received $2,000 during the virtual REEF Governor's Cup Competition. She pitched her Swally financial app during both contests.
"This is the first time that I have won a pitch competition and was honored to represent Stetson University and be a part of the Launch Your Venture challenge," said Mutuku, who is a management senior at Stetson. "The funds that I won at both competitions will help me with my business goals, launching the app worldwide and educating and making the app available for middle- and high-school students."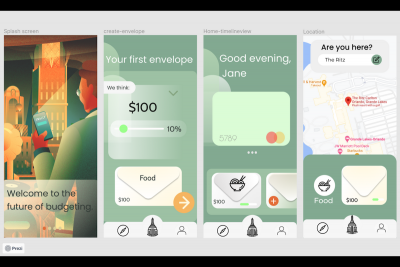 Mutuku's business name, Swally, is a play on the words, "smarter wallet." She is a fan of personal-finance personality Dave Ramsey and his percentage method and wanted to create and launch a free financial app that would automatically categorize direct deposits into digital envelopes and use a percentage of the funds to pay for bills, groceries and other necessities. The app will send an alert and inform users how much money they can spend. App users also will receive a SwallyScore for a chance at receiving cash back or prizes.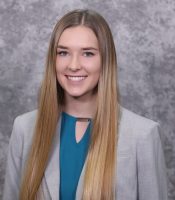 Kendall Buck, an entrepreneurship and management sophomore from Gilbert, Arizona, won first place and $8,000 ($3,000 for fellows and $5,000 for scholars) during the virtual Frank and Ellen Daveler Entrepreneurship Program pitch competition. She pitched her Herbtastic (formerly the Herbie Rake) cooking utensil during the contest.
"I'm grateful and honored to represent Stetson University and win the Frank and Ellen Daveler Entrepreneurship pitch competition," said Buck. "The funds will help me with promoting my business and having a budget for marketing and expanding my outreach."
Buck's dad was a chef and inspired her to cook at a young age, but stripping the leaves off the herb stem became a time-consuming task that put a damper on the fun in the kitchen.
Buck wanted to create a device that made removing the herb leaves an easier process. Her mom was a part of the project and provided her with an idea for the kitchen gadget's design.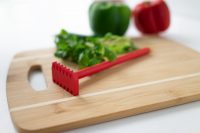 The Herbtastic was created on a 3D printer in the Stetson University duPont-Ball Library's Innovation Lab. Buck finalized the design with Innovation Lab Manager Tony Ganus during her first year.
Herbtastic is a double-sided, red rake that rakes and removes the leaves off the herb stem, and can be used on any herb. It retails for $12.95, and is available on Amazon and at Florida-area brick-and-mortar stores The Anointed Olive, The Galley, The Ancient Olive and The Olive Pantry.
Stetson University's Prince Entrepreneurship Leaders Program coached and prepared Buck and Mutuku for the pitch competitions by providing them with advice and tips for creating the business pitches.
"I'm very proud of Kendall and Nesha and happy about their pitch competition wins," said Lou Paris, MBA, director of the Prince Entrepreneurship Leaders Program. "Both students have been enrolled in the Leaders Program for more than a year and made their business pitches stronger through multiple one-on-one and group sessions.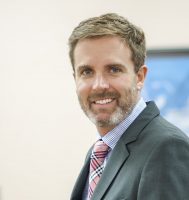 "Having students win the pitch competitions are huge for the Prince Entrepreneurship Leaders Program," added Paris. "The program can systematically prepare students to start, grow and pitch their businesses successfully."
The Joseph C. Prince Entrepreneurship Program launched its Leaders Program three years ago. Entrepreneurship students participate in a selection process before they can join the elite group, which is limited to 10 to 15 dedicated team members. Criteria includes having a business idea, developing and taking the company concept as far as possible, and accepting and processing feedback from entrepreneur faculty and experts.
The Leaders Program provides students with valuable, entrepreneurial experience, through participation in six business pitch competitions during the academic year. Competitions normally favor business products that have intellectual property, a utility or design patent, and profits.
-Sandra Carr