Beyond the Horizon: a Stetson University Magazine feature article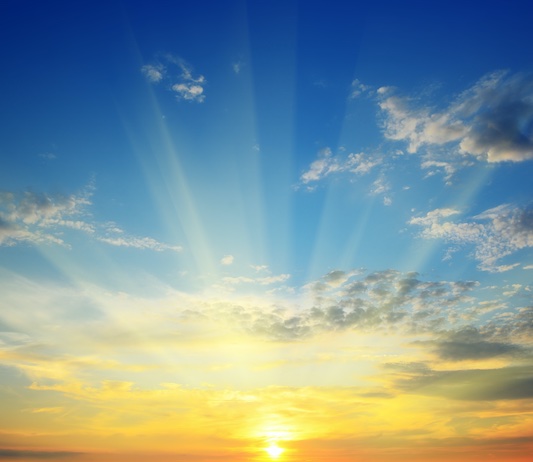 Editor's note: This article appears in the Spring 2021 issue of Stetson University Magazine, now available online and in print (mailed to alumni and others).
Since Stetson professor Richard Wood, PhD, retired in 2010, he has tracked the escalation of climate change with increasing apprehension.
And he isn't necessarily watching the university's heightened awareness of its campus social climate — an entirely different topic.
This is about the physical environment.
"The carbon dioxide in the atmosphere has increased dramatically over the years," Wood said. "It's the highest we've seen in human history. As [carbon dioxide] increases, the Earth is going to heat up, and we know some of the effects of that — hurricanes, flooding, infectious diseases will more likely be a problem. The Arctic and Antarctic are both melting. It's getting worse at an acceler­ating rate.
"We're getting very close to the level that the Paris Agreement says is going to be really serious. Even 1 extra degree Fahrenheit can be catastrophic."
For Stetson alumni who are scratching their heads and thinking, "I don't remember taking Professor Wood's environmental science classes," they will be searching their memory banks in vain: Wood taught such courses as Principles of Economics (micro and macro), International Economics and Economic Problems of Latin America.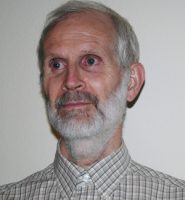 Fact is, Wood is a retired senior economics professor who also served as chair of the Department of Economics from 1994 to 1998. And, with the mention that he sounds more scientist than economist, he breaks into a soft chuckle.
At the same time, Jason Evans, PhD, a landscape ecologist and associate professor of environmental science and studies, has put his boots on the ground, literally — confronting climate change by working with local municipalities on flood-plain management and sea-level rise.
"The science is very unequivocal about an ongoing warming with the carbon emissions that we already have in the atmosphere," asserted Evans, also executive director of Stetson's Stetson's Institute for Water and Environmental Resilience and coeditor-in-chief for the Journal of Environmental Management, one of the world's most highly ranked publications in the fields of environmental engineering, planning and assessment.
"The actual physical warming is really the easiest thing to measure. Sea-level rise is accelerating. Hurricanes are getting stronger and larger. For humans living on the planet, there are reasons to be pretty alarmed by the state of where we are right now."
Paradoxically, as talk turns to global warming solutions, Evans moves closer to Wood's former world, economics. Evans acknowledges the dollars involved in transitioning from a fossil-fuel society to sustainable energy. He cites that 80% to 90% of modern society's infrastructure is powered by fossil fuels. And, with tongue only slightly in cheek, he added, "I hate to sound like a capitalist or like I'm in the business school."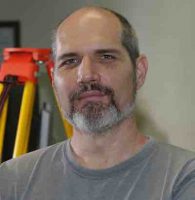 Yet, despite different professional backgrounds, both the retired Stetson economist and the current Stetson environmental scientist have a stake in this issue — and come to it from the same side.
Each applauds the university's commitment to the environment. In 2007, Stetson became a signatory and charter member of the American College & University Presidents' Climate Commitment. Also, not coincidentally, "Environmental responsibility" is explicitly named in Stetson's statement of core values.
Further, that commitment was heightened when Stetson, in 2019, became the first Florida university to sign the Higher Education Carbon Pricing Endorsement Initiative, in which schools across the nation urge the federal government to impose a fee on fossil fuels and greenhouse gases. Thus, the initiative would incentivize businesses to increase their energy efficiency and reduce their carbon footprints to remain competi­tive in the marketplace. The initiative was founded by Citizens' Climate Higher Education, a project of Citizens' Climate Lobby.
Wood had urged Stetson to participate. Ultimately, Stetson's then-President Wendy B. Libby, PhD, signed on after getting the university Board of Trustees' approval. Then, after Christopher F. Roellke, PhD, officially became Stetson's president on July 1, 2020, Wood approached him about Stetson continuing its endorsement under his name, and Roellke agreed.
PERSONAL PASSION
The carbon pricing approach is another example of how Wood's passion for environmental issues — which "has grown since I retired because I have more time on my hands," he said — merges with his economics expertise.
Since retiring after more than 30 years at Stetson, the former profes­sor's actions speak as loud as his words.
Wood became active in Citizens' Climate Lobby, a nonprofit, nonpar­tisan, grassroots advocacy organization focused on national policies to address climate change. He has met with U.S. representatives on Capitol Hill to discuss global warming. And he has returned to Stetson to discuss global warming policies in economics classes.
Wood and Alan Green, PhD, associate professor and chair of eco­nomics who also serves as Global Development Program director at Stetson, are among the more than 3,500 U.S. economists who have signed the Economists' Statement on Carbon Dividends, a project of the Climate Leadership Council, an international policy institute.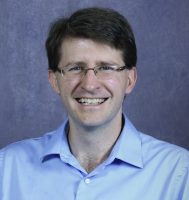 The statement origi­nally appeared in The Wall Street Journal in January 2019 and continues to garner signees on the CLC's website. Touted as the "largest public statement of economists in history," its signatories include four former chairs of the Federal Reserve, 28 Nobel laureates and two former secretaries of the United States Department of the Treasury.
The statement's opening paragraph reads: "Global climate change is a serious problem calling for immediate national action. Guided by sound economic principles, we are united in the following policy recommendations."
The first recommendation states: "A carbon tax offers the most cost-effective lever to reduce carbon emissions at the scale and speed that is necessary. By correcting a well-known market failure, a carbon tax will send a powerful price signal that harnesses the invisible hand of the marketplace to steer economic actors towards a low-carbon future."
Unabashedly, Wood sees a direct link between higher education and the environment. An overstep of boundaries? No way, he contends.
"Universities are considered leaders," Wood said. "Stetson has done a lot to indicate their concern about climate change. There are two ways of looking at it. One, Stetson is educating our students. We [Citizens' Climate Lobby] believe, and I guess the Stetson administration believes, that climate change is an existential threat. We just can't assume it's going to go away through business as usual. So, educating our students is, of course, one component of this — one of the reasons I would give for having Stetson involved in this.
"The other is, as we look at the outside world, we say there are some things we believe are vital, and we want to be part of an effort to try to make some difference."
CORE VALUES
Stetson's endorsement of carbon pricing, Evans commented, "is wonderful; we need to lead."
"Institutions of higher learning should have commitments to sustain­ability like we do here at Stetson," Evans continued. "It's one of our core values. It's really, really important to be engaged in these efforts. I'm kind of biased. I teach environmental science, but I'm convinced climate change is going to be the defining issue that's going to drive our civiliza­tional pathway over the next century at least. So, we need to be engaged with that."
In turn, affirmed Wood, that engagement makes a difference via "grass tops" and grassroots.
In December 2020, he and other members of Citizens' Climate Lobby were in contact with Michael Waltz, the Republican U.S. repre­sentative for Florida's 6th Congressional District.
"I was telling him why it's important to take action on climate," Wood noted. "One of the things I said is, 'You know, Stetson University has endorsed the idea of putting a price on carbon.' In other words, we are trying to go out in the community and find people, whoever they might be — people we call the 'grass tops,' that is, people who are influ­ential, who believe this is something we should be doing.
"I can say I favor carbon pricing, but I'm just one voter. But if Stetson's president says it's important, then that's a stronger statement."
Notably, the Climate Leadership Council, the organization behind the economists' statement, includes such oil companies as BP, ConocoPhillips, Exxon Mobil Corp., Shell and Total among its found­ing members. Also, the CLC's carbon dividends plan was co-authored by, among others, such prominent conservatives as James A. Baker III, who served as secretary of state under President George H.W. Bush and secretary of the treasury under President Ronald Reagan; and George P. Shultz, who served as secretary of state under Reagan and as secretary of the treasury and labor under President Richard M. Nixon.
According to the CLC website, climate progress is "deadlocked" and "blocked not only by partisan divides, but also by false tradeoffs [between environmental and profitability effects]. … We need fresh approaches able to bridge these divides."
'SCIENCE DOESN'T CARE'
Evans has addressed such partisan divides in his environmental science classes.
"One of the points I always try to make is that the physics of global warming are not partisan," he explained.
"The science doesn't care if you are Democrat, Republican or whatever. The physics are indifferent to all of that. It's not a political question; it's really a physics issue. I'll say, at least anecdotally in my classes, I've had a lot of success with that, with students who maybe were skeptical coming in. … Once we get to the policy level of it, then there's a lot of room to argue amongst the left, right, center."
Yet, while such dialogue is much-needed, the science itself is "pretty unequivocal," Evans added.
"I strongly believe that if we want to address the climate change crisis, we are clearly going to have to adopt new policies," he continued. "So you put on different hats — there's the physics hat and there's the policy hat. I think it's really important for scientists and universities to be involved in policy and the government process.
"If we don't act, we're going to be saddling our children and our grandchildren with that. And that becomes an ethical issue and a moral issue. Most people tend to agree that we care about the future."
Evans has modeled sea-level rise for the Florida coastal city of New Smyrna Beach, and in a "bad-case scenario" that is "not likely but plausible," Florida could face 8 feet of sea-level rise by 2100.
"Think about that. There's no way to really save a lot of New Smyrna Beach if you get that amount of sea-level rise," he commented. "There's no engineering we are going to be able to do. … Take it back another step: If we had 8 feet of sea-level rise by 2100, that means that climate change is really bad, and the last thing anyone is going to be worried about is trying to protect beach resort towns. The issue will be how do we feed ourselves."
Evans is "cautiously optimistic" about thwarting climate change, believing the answers lie in science and technology working in tandem with economic policy and capitalism.
-Rick de Yampert