Stetson University in the News, April 30-May 6, 2021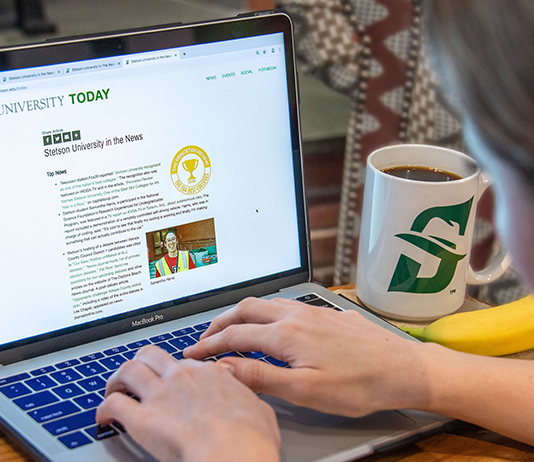 Top Stories: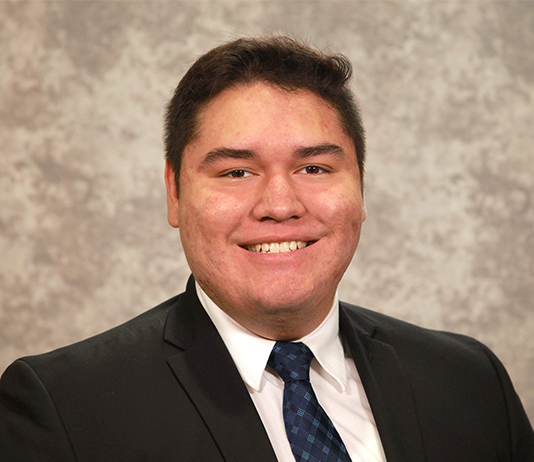 • Nelson Quezada Herrera '21 was featured in the Daytona Beach News-Journal article, "Class of 2021 pause, reflect on graduating during pandemic," on May 6. Quezada Herrera emigrated from El Salvador at age 7 with his mother and grandmother. "We decided to move to find better opportunities, have a better life and also, part of it was my mother recognized how good of an education I could get here in the United States," Quezada Herrera said. "Education was always something that I deeply valued."
• Stetson University was allocated $5.8 million under the Effective Access to Student Education Program, as reported by the Daytona Beach News-Journal article, "Here's what Florida budget has to offer Volusia, Flagler: higher ed, flood control, health," on May 1.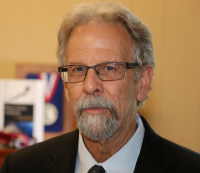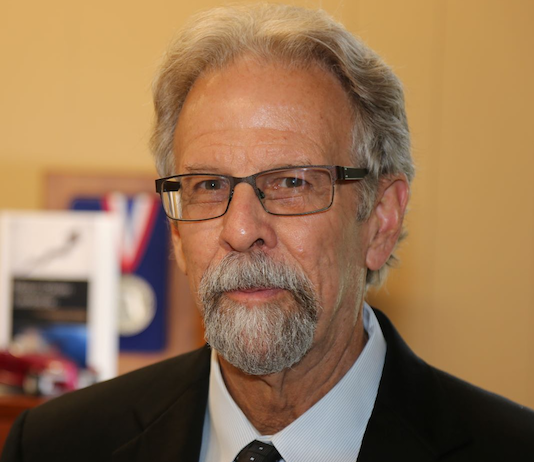 • Associate Professor and Chair of Education Chris Colwell, EdD, was quoted in the Independent Colleges and Universities of Florida newsletter in an April 5 article, "Stetson University Elementary Education Program Ranks In Top 5% Nationally For Admission Standards And Diversity." "The Education Department's strategic plan has a focus on program diversity and recruiting a diverse teacher workforce," Colwell said. "The national recognition of the work that the entire Stetson community supports in identifying, recruiting and graduating talented and diverse educators is a wonderful achievement."
• Law Professor Ciara Torres-Spelliscy was featured in a WMFE segment on May 5 called, "Rollins College, Stetson University Professors Say Facebook's Decision To Suspend Trump Has Hurt His Chances Of Re-Election."
• Stetson was mentioned in the MSN article, "Florida's most beautiful small towns and cities ranked," on April 27. DeLand was ranked the 30th most beautiful small town in Florida.
• Associate Professor and Director of SPREES Mayhill Fowler, PhD, was quoted in a History.com article entitled, "How World War I Fueled the Russian Revolution," on April 28.
• Professor of Psychology Christopher Ferguson, PhD, was featured in an April 27 Spectrum Bay News 9 segment on the factors influencing homicide and suicide.
• Roland and Sarah George Professor of Finance and Chair of Finance Stuart Michelson, PhD, was referenced in a U.S. News & World Report article entitled, "6 Mutual Funds and ETFs to Buy With Your Tax Refund," on April 29. The article also appeared on WTOP News.
Other News:
• Photos from the Earth Day/Arbor Day celebration at Stetson University's Gillespie Museum appeared in the Hometown News on April 29.
• University Business used a photo from Stetson in the April 29 piece, "ACHA says colleges should make vaccines mandatory." The photo shows a student receiving a dose of the COVID-19 vaccine.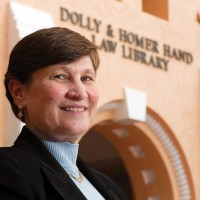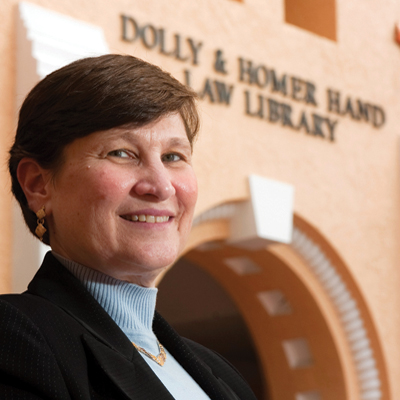 • Law Professor Ellen Podgor's new BYU Law Review article, "Obstruction of Justice: Redesigning the Shortcut," was featured on the Sentencing Law and Policy Blog and LexBlog on May 1.
• Law Professor Elizabeth Berenguer was featured on the Legal Writing Prof Blog on May 1 for her newly published book, "The Legal Scholar's Guidebook."
• Law Professor Rebecca C. Morgan wrote the following blogs for the Elder Law Prof Blog:
May 3: "Webinar on Social Security Auxiliary Benefits"
May 4: "New Fact Sheet from NCEA"
May 5: "Gen Xers: Retirement is Coming!"
May 5: "Tech Trends!"
May 6: "Accessibility of Theme Parks"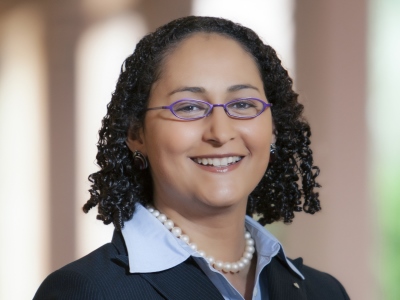 • Law Professor Ciara Torres-Spelliscy's New York University Law Review article, "The Political Branding of Us and Them: The Branding of Asian Immigrants in the Democratic and Republican Party Platforms and Supreme Court Opinions 1876-1924," was featured on the ImmigrationProf Blog as the Immigration Article of the Day on May 1.
• Law Professor Ellen Podgor wrote the following blog for the White Collar Crime Prof Blog: "It Is All In the Emails – Mueller Report Review" on May 4.
• Stetson seniors Ana Costa and Carly Perales were recognized by ASUN as the Beach Volleyball Pair of the Year, as reported in the WN.com article, "Stetson's Carly Perales, Ana Costa named ASUN Beach Volleyball Pair of the Year."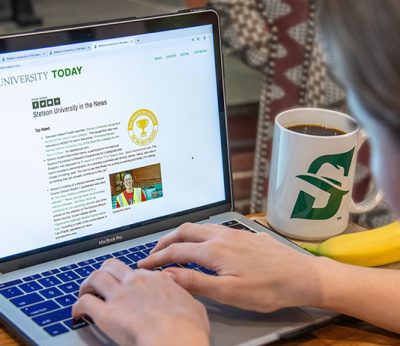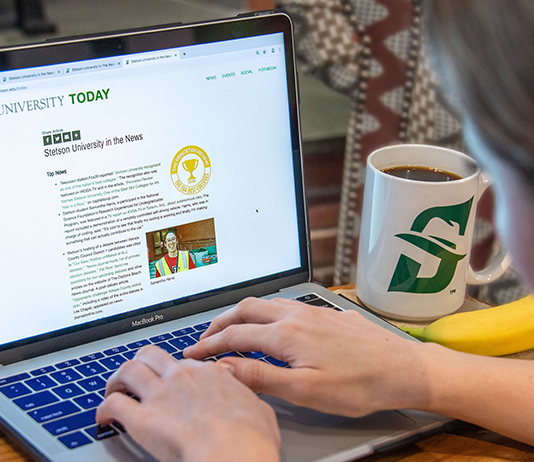 Alumni News:
• Alumnus Jack Kelly was named a Fulbright fellow, as reported by the Mercyhurst University website in the April 12 article, "Mercyhurst intel grad named Fulbright fellow, will do research in Brussels." He will be doing research in Brussels on "the methodologies, tools, and techniques used in open-source investigations by European Union investigators to track and follow nuclear material in black markets and on the Dark Web."
• Alumna Maria Abreu co-authored an article at Forbes entitled, "Mexican Bitcoin Exchange Bitso Raises $250 Million, Becomes Latin America's First Crypto Unicorn," on May 5. The article discusses the emergence of Bitso, a Mexican Bitcoin exchange which is now valued at $2.2 billion.
• Alumnus Joseph T. O'Leary Jr. was featured in The Grafton News article, "North Grafton banker joins Brookline Bank," on May 3.
• Law alumna A. Michelle Jernigan was featured on Orlando Style on May 3.
• Law alumnus Dick Jacobs' new book, "Democracy for Dollars," was featured on PRLog.
• Ausley McMullen, a full-service firm based in Tallahassee, announced that Law alumnus Anthony D. Tilton joined the firm on the Construction, Real Estate and Litigation teams.
• Justice Joseph Hatchett, who earned an honorary Doctor of Laws from Stetson, passed away on April 30, 2021, according to the West Side Gazette.
• Law alumna Nirupa Netram was appointed to The Florida Bar's Diversity and Inclusion Committee, according to the Cape Coral Daily Breeze.
• Alumnus Joshua Ferraro, an attorney with Lesser, Lesser, Landy & Smith, PLLC, has been announced as a new partner of the Florida law firm with locations in Martin and Palm Beach counties, and will help lead the Treasure Coast office, according to a press release.