Stetson Board of Trustees Approves 2021-2022 Budget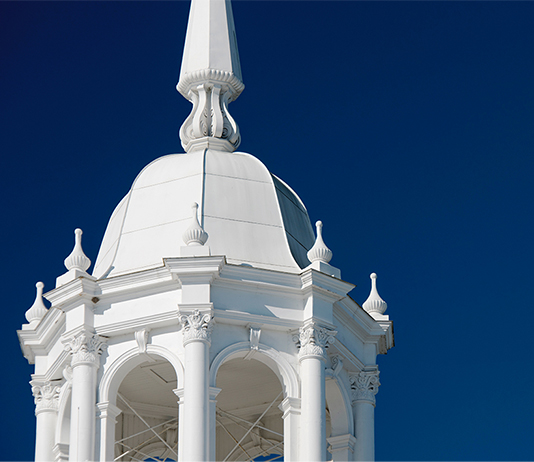 At its May meeting, the Stetson University Board of Trustees approved a 2021-2022 budget to support the university's move back to a fully on-campus, in-person learning experience for Fall 2021. The budget of $142.5 million includes increased use of housing and residence hall space for at least two students per room, and increases the capacity of food services to provide ample dining and meal services to a larger residential living population.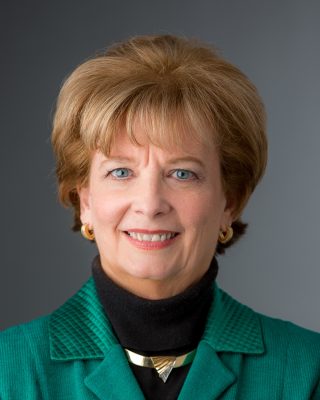 "Stetson University has a great story to tell of the many ways its community negotiated the past year," said Maureen Breakiron-Evans, chair of the Stetson University Board of Trustees. "They came together, students, faculty and staff, and found ways to sustain and support student learning and a healthy environment amid difficult circumstances."
In returning to in-person classroom learning, Stetson is planning to follow the Centers for Disease Control and Prevention, and health and safety guidelines. At this time, the university does not mandate, but highly encourages, vaccinations and has sponsored on-campus vaccination clinics. The university plans to keep certain safety measures in place for the start of the Fall 2021 term, but allow students greater freedom under new guidance.
"Student health and safety remain our top priorities," said Christopher F. Roellke, PhD, president of Stetson University. "As an institution that never closed during the pandemic, we found our robust health and safety protocols to be among our most effective mitigants in keeping the community safe."
Cici & Hyatt Brown Hall for Health & Innovation
During the meeting, the board heard from Provost and Executive Vice President Noel Painter, Chief Financial Officer and EVP Bob Huth, Dean of the College of Arts and Sciences Elizabeth Skomp and Associate Vice President of Facilities Management Bonita Dukes on planning and progress for the new Cici & Hyatt Brown Hall for Health & Innovation, as announced on Stetson Today.
Renovation and construction at Stetson's Sage Hall Science Center kicked off on Monday, May 10, and in June Stetson will break ground on construction of the new Cici & Hyatt Brown Hall for Health & Innovation, funded by an $18 million dollar gift from Cici and Hyatt Brown in 2018. The result is a health and science complex of more than 120,000 square feet for students studying health sciences, environmental sciences and other fields.
The board also approved ADA renovations to Elizabeth Hall and the Edmunds Center to go along with a new basketball court surface in DeLand, as well as renovations to the Charles A. Dana building and Center for Excellence in Advocacy at the College of Law in Gulfport.
Strategic Planning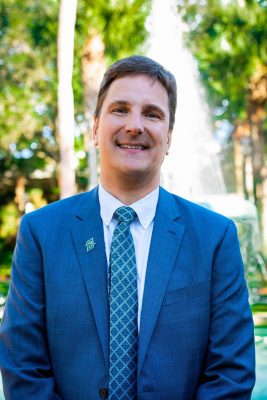 Stetson President Roellke spoke to trustees about plans for organizing the university's strategic planning process for 2021-2022. Roellke outlined a timeline and plan to move Stetson into strategic planning with a goal of bringing a new plan to the board by the summer of 2022.
Roellke proposed a collaborative process that includes cabinet-level analysis and review of existing data and documentation, a series of strategic planning webinars starting in Fall 2021 and continuing into Spring 2022, planning discussions with existing committees, panels, working groups and councils, monthly dialogue and updates with the board, and a series of roundtables to bring diverse voices into planning. More information on opportunities for the Stetson community to participate will be announced.
New Board Members
The board approved and announced the selection of two new members to the university Board of Trustees.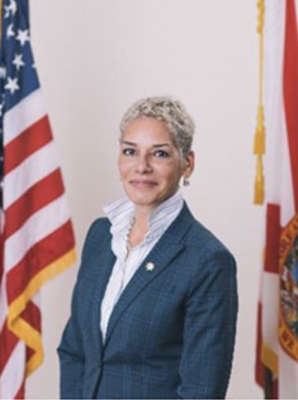 Simone Marstiller is the Secretary of the Agency for Healthcare Administration appointed in February 2021 by Gov. Ron DeSantis. Just prior, Marstiller served this administration as the Secretary of Juvenile Justice.
Before DeSantis appointed her as Secretary of the Department of Juvenile Justice in January 2019, she was Of Counsel with Gunster, Yoakley, Stewart, P.A., in the firm's Tallahassee and Tampa offices where her practice areas included appellate consulting and litigation, government affairs, procurement, and ethics and elections. Marstiller's legal career prior to her judicial appointment was exclusively in state government covering a breadth of substantive areas, and included appointments from former Governors Charlie Crist and Jeb Bush as well as former Attorney General Bill McCollum.
Marstiller was born in Monrovia, Liberia, and grew up in St. Petersburg, Florida. She earned her Bachelor of Business Administration in 1988 from Stetson University in DeLand, and her Juris Doctor, cum laude, in 1996 from Stetson University College of Law in Gulfport.
Katherine M. Cobb is president of Holy Trinity Episcopal Academy in Melbourne, Florida. She received her Bachelor of Arts from Stetson University in 1981, and her Juris Doctorate from Stetson University College of Law in 1983. Prior to her current position, Cobb worked for Brevard Community College/Eastern Florida State College from 1992 to 2017.
Cobb was appointed to the Florida Community College Distance Learning Consortium (aka, Florida Virtual Campus) in 1999 and still serves in that capacity. Gov. Jeb Bush appointed her to serve on the Paper Reduction Task Force in 2006. Cobb is a trustee for Holy Trinity Episcopal Academy and serves on the Boards of numerous organizations including the American Cancer Society, Stetson University College of Arts and Sciences, Melbourne Regional Chamber, Women's Business Center at Florida Tech University and the Brevard Neighborhood Development Coalition.
Cobb is the author of "Faculty Transformation: The Key to the Virtual Campus – A Look at Brevard Community College's Road to Success in Distance Education," published January 2000.
-Sandra Carr