Masks No Longer Required Outdoors and Other Policy Updates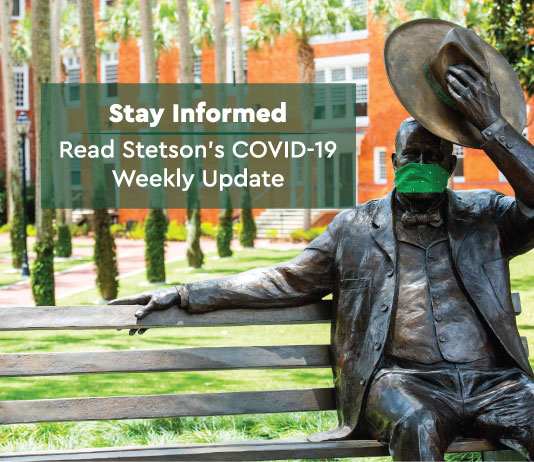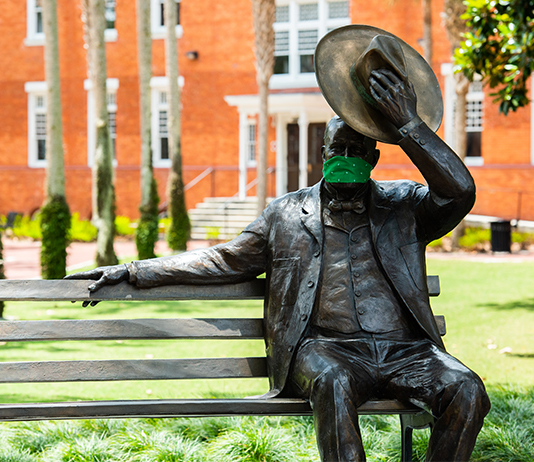 Safer Campus Task Force Update 
Overview of immediate changes to policy: (see details below)
Discontinuation of daily wellness checks in the Everbridge App. You can now completely delete the app from your phone.
Facial coverings are no longer mandatory outdoors.
Four fully vaccinated persons can meet without facial coverings if agreed to by all.
A new plan from SCTF is currently being developed. Help Stetson's community increase our vaccination rates!
Wellness Checks No Longer Required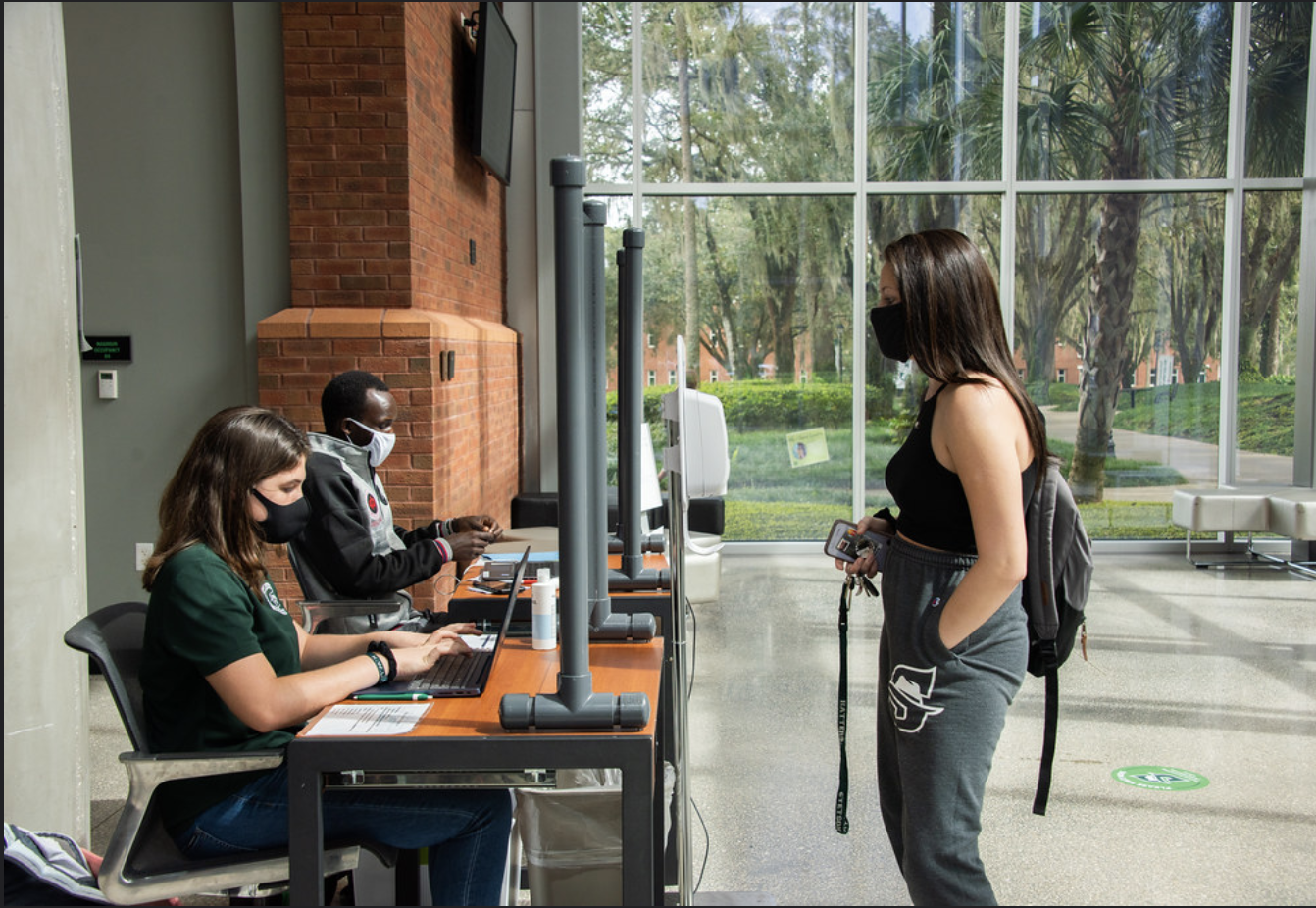 Stetson has eliminated daily wellness checks required for all university employees and students before coming to or moving throughout campus. Campus guests and visitors must continue to check-in at the designated locations and show a valid photo ID. A COVID-19 screening, including a brief questionnaire, is required for all visitors and guests. If a visitor indicates potential COVID-19 symptoms or potential COVID-19 exposure, they will be asked to leave campus. Visitors and guests are required to practice physical distancing and wear facial coverings in all indoor spaces. For more information, visit the COVID-19 Policies webpage.
Facial Coverings Updates  
Due in part to local and national downward COVID-19 trends, CDC recommendations, and increased vaccine availability, Stetson University has revised the campus facial coverings policy of Tier 3 in the following areas effective immediately:
Facial coverings are no longer mandatory outdoors unless specifically required for high-density events. However, we recommend all unvaccinated persons wear face coverings in higher risk situations. Previously, face coverings were required outdoors unless persons can physically distance.
Up to four vaccinated persons may meet in offices or other indoor spaces that can accommodate 6' spacing without wearing masks if all parties agree.

Masks are still required for all participants unless everyone in the meeting agrees not to wear masks in a meeting.  Masks are still required for meetings of more than four people, regardless of the desire of all parties to remove their masks. To ensure the comfort and safety of all meeting attendees, the meeting organizer should be responsible for gathering information (anonymously, if necessary, should there be a concern about peer pressure or supervisory pressure for consent) from attendees about their desire to have participants remove their masks.
Being vaccinated hugely increases the safety of meeting without masks and the CDC recommends staying masked around others if not vaccinated. However, disclosing one's vaccination status to meeting participants is not required, and therefore wearing a facial covering should not be considered an indication or disclosure that a person has or has not been vaccinated, but rather, a personal health safety choice. 
Please note that this change does NOT apply to residence halls, where masking is still required in common spaces. For more information, visit Healthy Hatters or review Stetson's Face Coverings Policy webpage.
New Plan and Vaccination Promotion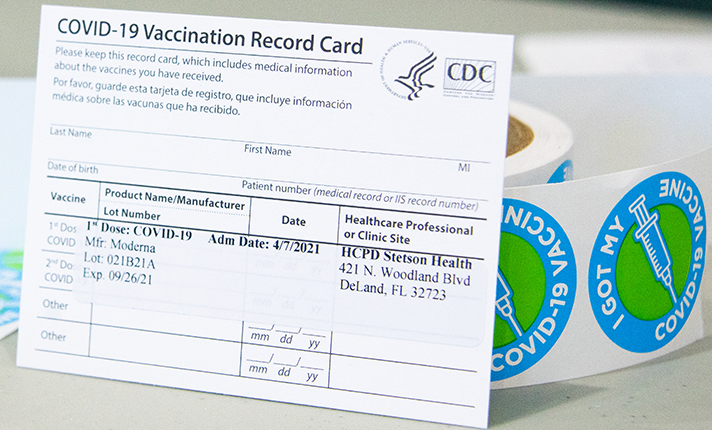 More than 1,400 Hatters have already voluntarily reported being fully vaccinated. Stetson continues to review and revise our health and safety protocols, including our tiers guidance, as more of our community becomes vaccinated to ensure a balanced approach that maximizes individual liberty, while effectively safeguarding our campus family. Currently, we are at 31% at DeLand and 14% at Gulfport. Please voluntarily report your vaccination. For current vaccination data, visit Safer Stetson's COVID-19 Tracking dashboard. A new Safer Campus Task Force plan will be available in early July which ties relaxed mitigation protocols to campus vaccination rates. 
Scholarships for COVID-19 Vaccination
Stetson University has announced new awards and incentives to encourage COVID-19 vaccination that could earn DeLand and College of Law students full-year tuition awards, $1000 prizes, Disney trips and more! This program will help ensure a healthy and safe campus environment leading into the Fall 2021 semester. To enter, students voluntarily register their COVID-19 vaccination through the confidential university online form by July 25. For more information, please visit the Safer Stetson Awards webpage.
FREE COVID-19 Testing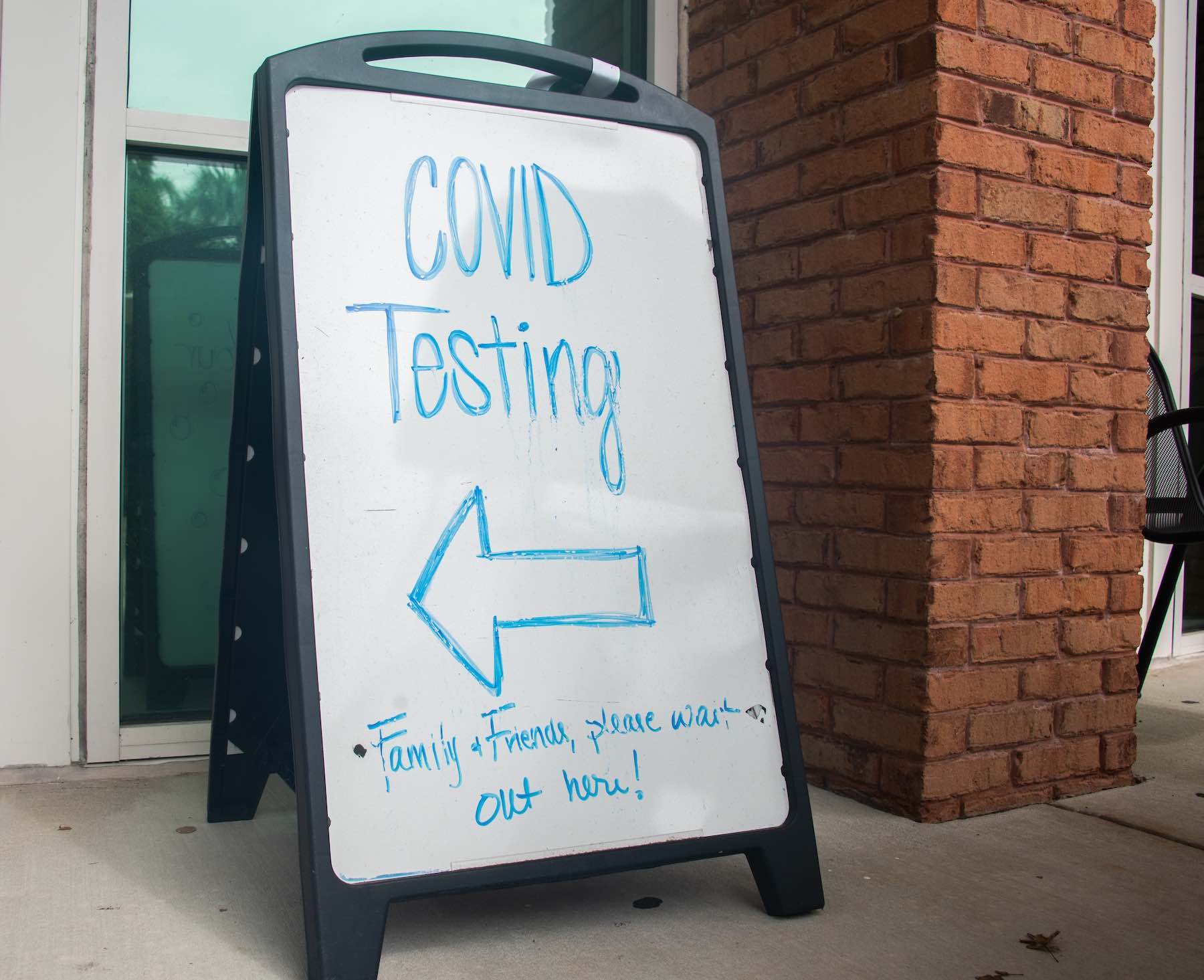 SalivaDirect PCR-based COVID-19 testing is free for students, faculty and staff with a Stetson ID and no insurance is required. Below are the upcoming testing dates and registration links. Testing will be provided 8:30 a.m.-1:30 p.m. in the Rinker Field House, Hollis Center. Please make a note of your registered testing date(s) and time(s) as appointment verification is only provided upon registration and via email 24 hours prior to your test(s).
This SalivaDirect PCR-based testing differs in several ways, including:
Community members cannot eat or drink for 30 minutes prior to their appointment, with the exception of water. Using toothpaste or mouthwash as directed does not affect the outcome of this test.
The test requires a 1-ml saliva specimen.
The medical lab will email results to individual participants within 24 to 48 hours of when the test was taken.
For more information, please email the SCTF Screening and Testing Subgroup at [email protected].
Latest COVID-19 On-Campus Asymptomatic Test Results
June 2 – 38 PCR tests administered, 0 positive, 0% rate
May 26 – 27 PCR tests administered, 0 positive, 0% rate
May 19 – 18 PCR tests administered, 1 positive, 5.56% rate
A full list of Stetson University's test results is available on our COVID-19 Tracking webpage.