New School of Music Dean Washington García Talks About His Priorities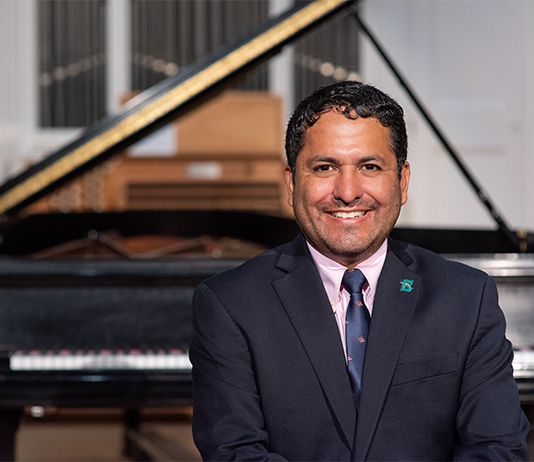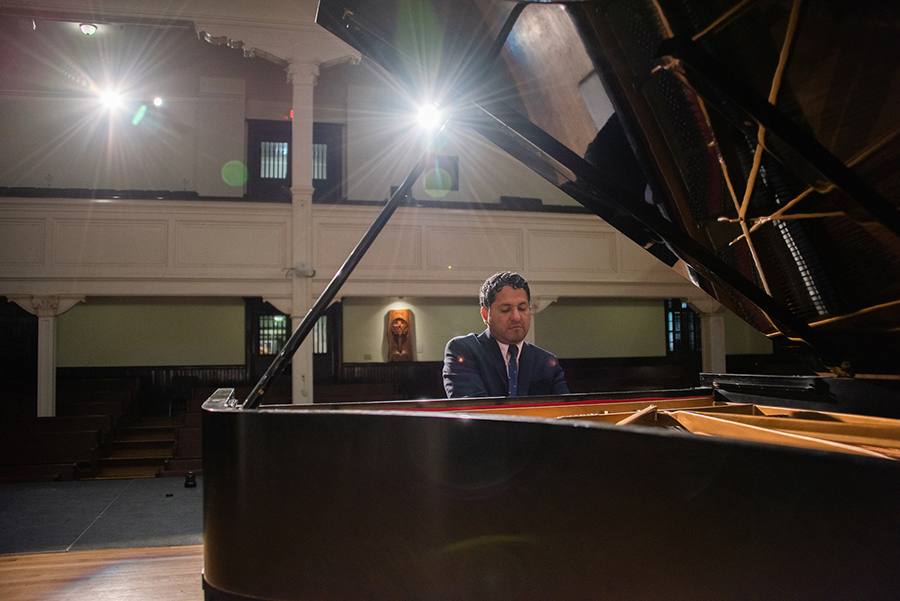 Weeks before he officially started as Dean of the Stetson School of Music, Washington García was busy meeting with people on campus and focusing on his top priorities in the job.
García moved to Central Florida with his family in late May. But he remained director of the University of Nebraska Omaha's School of Music until July 11. While finishing his work there, he carved out time for his new position, which officially begins Monday, July 12.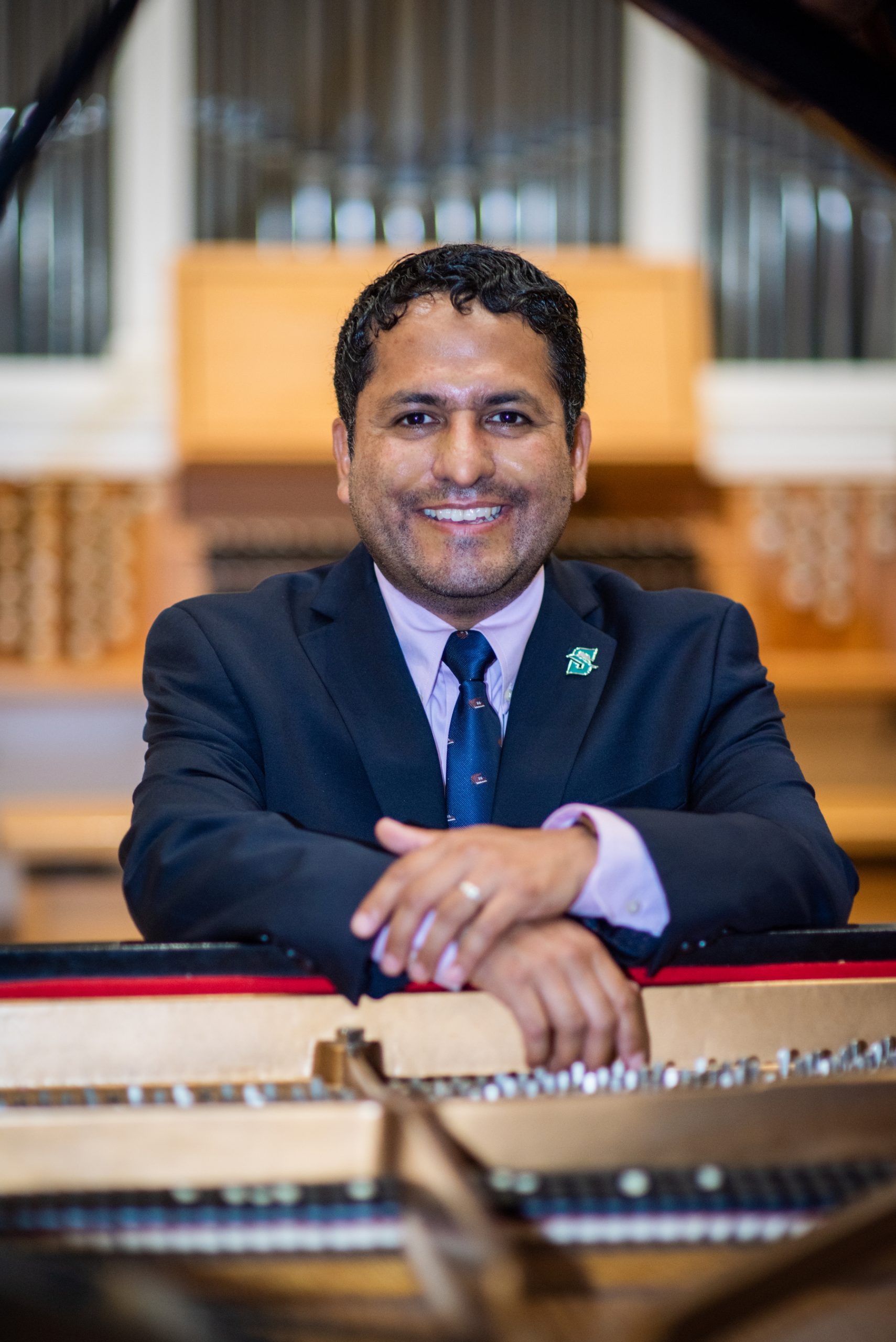 "I'm somebody that is always on the go," said García, DMA, a concert pianist originally from Ecuador and the university's first Latin-American dean. "I thrive when I am in an environment that I have to do a million things and all of that needs to be done well and on a short deadline."
He already has been meeting with students, faculty and staff to learn about Stetson's culture, as well as its policies and procedures. That will help him articulate his vision for the School of Music and work with colleagues to create a shared vision, moving forward.
His List of Priorities
At the top of his list is securing funding for a new performing arts center on campus. "We really need it," he said. "It's almost like a business card for Stetson."
Equally important will be promoting diversity, accessibility, equity and inclusion. Those issues have affected him personally, back when he came to this country as an international student in the 1990s and every once in a while, to this day, he said.
He plans to pursue development initiatives to add more faculty and staff, keeping pace with the increased number of students and also the quality. He wants to explore interdisciplinary programs with other departments in areas, such as music entrepreneurship.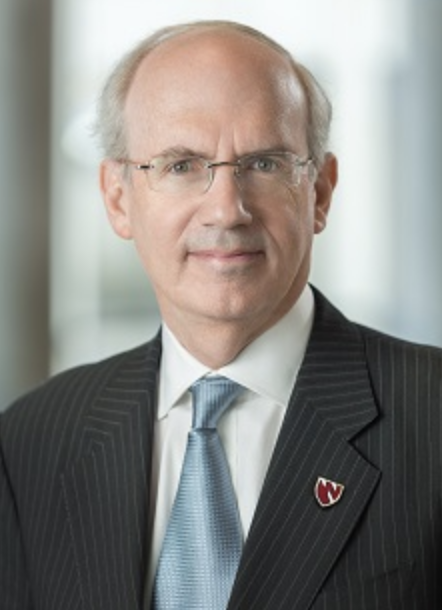 He worked on similar initiatives as the founding director of the University of Nebraska Omaha's School of Music, where he "contributed greatly" to the school and the community, said Jeffrey P. Gold, MD, chancellor of the University of Nebraska Medical Center and former UNO chancellor, who worked closely with García.
"As a talented musician and a talented leader, he helped to build strong academic programs, recruit talented faculty, and inspire our community to help build new performance and rehearsal facilities on our campuses," Gold said. "We already miss Washington and his family and wish them the very best in their new home community."
"My Role as a Leader"
García began his musical studies at age 6 and performed throughout his native country at a young age. By age 14, he was traveling internationally alone as a concert pianist. His career has taken him around the world – performing in Europe, Asia, the United States, Canada and South America. He has earned many awards and accolades.
Growing up in Ecuador's capital city of Quito, his parents were not wealthy. His mother was always searching for scholarships and fellowships to provide the child prodigy with the best opportunities available. "Music is a very expensive field," he added.
He did not have a piano in his childhood home, for example. He would awaken at 6 a.m. on weekends, take a 45-minute bus ride to his grandmother's house and practice on her piano for four to six hours. And he would practice there after school, as well.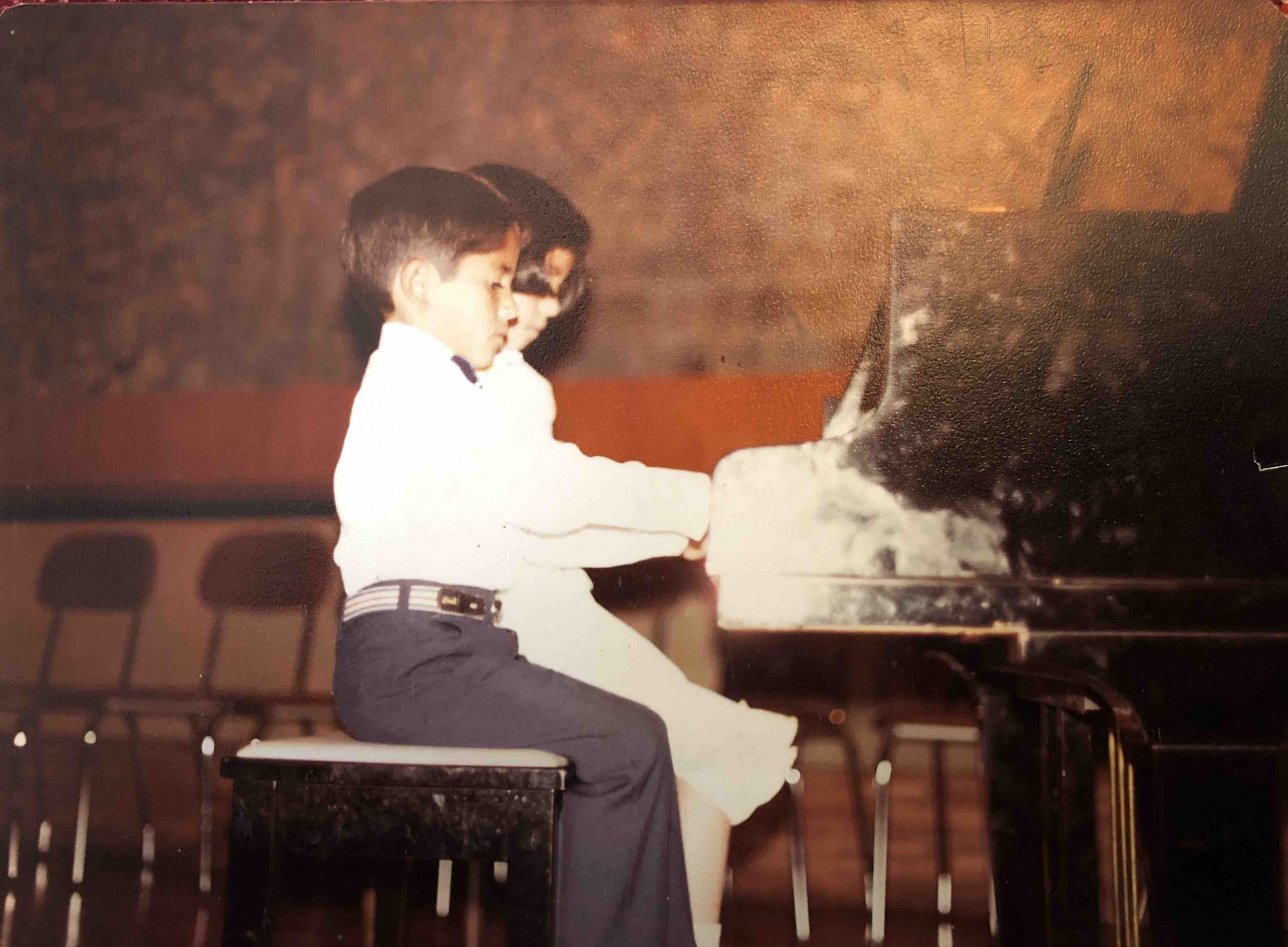 He attended the National Conservatory of Music in his hometown. As a teen, he pursued his bachelor's degree while also attending high school. For his senior year, he received special permission to start school several months late, allowing him to practice 11 hours a day to prepare for a competition in Japan.
"Very, very blessed"
When he returned home, he caught up on his school work and college courses, graduating at age 18 with his high school diploma and a Bachelor of Music from the National Conservatory.
Afterward, he received a prestigious $25,000 career-development grant from the John F. Kennedy Center for the Performing Arts' Fellowships of the Americas Program. That led him to the Peabody Institute of Johns Hopkins University. There, at age 25, he became the youngest Latin-American to receive a doctor of musical arts degree.
"I've been very, very blessed from a very young age," he said. "God showed me where I was going and what I was meant to do. That is, to serve others, to be a man for others, create opportunities and help those who are in need, who struggle financially, who would like to pursue a career in music, those who have a passion for the arts and music, but need a network of support to be able to make it.
"Because I come from an environment where financially it was very difficult for my parents to afford everything," he explained. "So, we have to rely on the scholarships. We have to rely on the community to help us. I have so many stories about how that happened. That's my mission in life, just to create, to serve, be a servant. And I think that's my role as a leader."
A New Performing Arts Center
As a child in Ecuador, García had heard about the Stetson University School of Music and its reputation as one of the strongest undergraduate programs in the United States for music. Still, he has been surprised at the reactions from others since he was named Dean of the School of Music in March, following a nationwide search.
"Whether they're my former teachers, my colleagues from other schools of music, some of them say, 'That's fantastic. That's a great place. It's a great opportunity,' " García said. "In fact, when I was offered the job, one of my former teachers from Peabody called me and said, 'Hey, that's my alma mater.'
"They were reassuring that they did know Stetson is just a great, great place with a strong tradition of musical excellence," he added.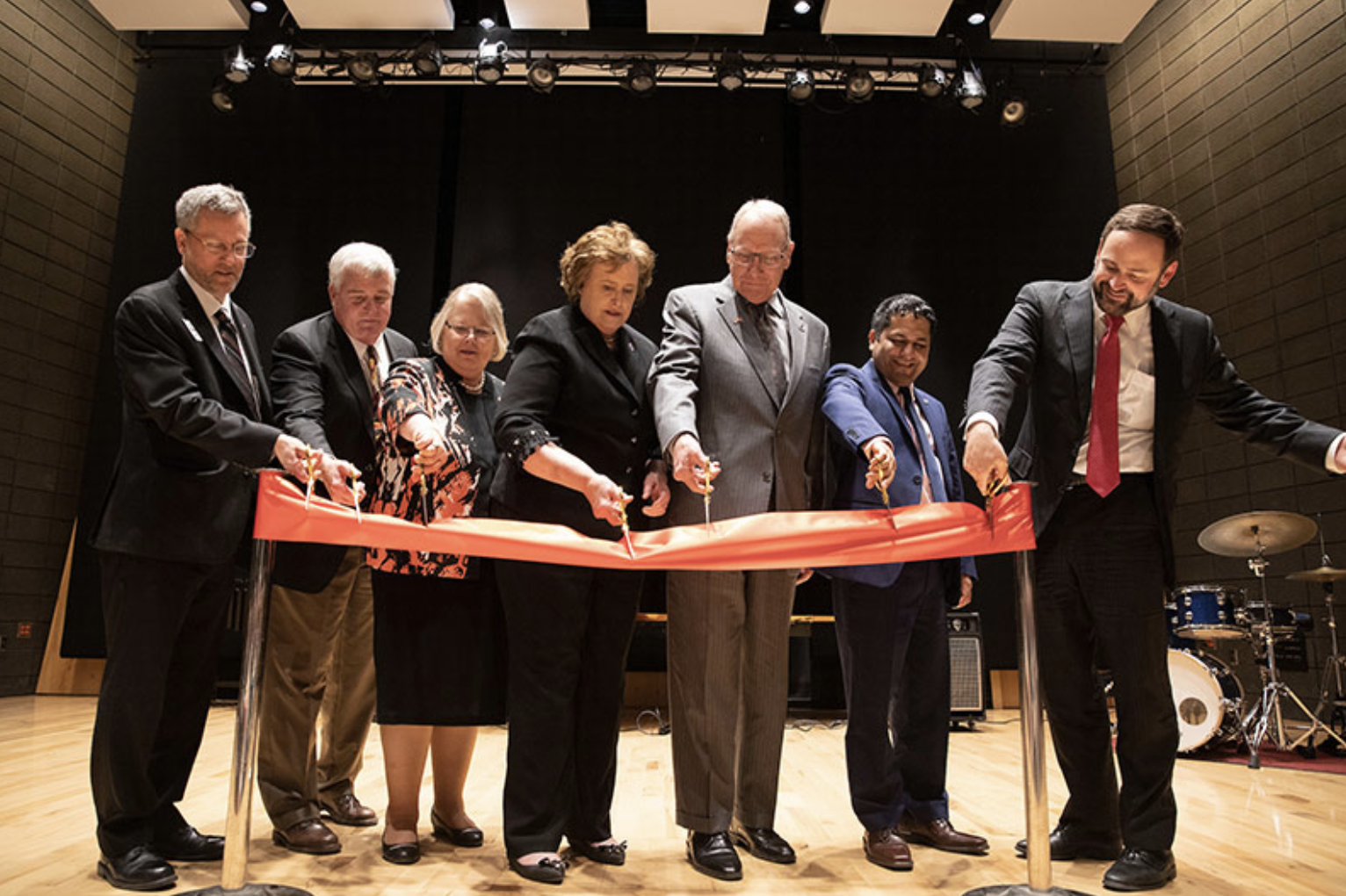 He hopes to further raise the school's standing nationally and around the world. He wants to recruit more all-star faculty. Further, he wants to add a new performing art center, which is "very high on my list and very important for the university," he said.
"Having that facility is going to provide not only our students and our faculty the opportunities to have a state-of-the-art facility to benefit their artistic and academic growth, but we're also going to provide a venue for the world to come to us," he said.
Promoting Diversity
He already has been meeting with members of the community to explore ways to promote diversity in the School of Music – in programming, curriculum, faculty, students and staff. He knows from personal experience what it's like to have people look at you differently and treat you differently.
"That doesn't feel good," he said. "It doesn't happen to me very often, especially in the last few years. But now and then, I have experienced that. … I mean, myself, coming from Ecuador, and Spanish being my native language, I look different. I'm short. I have dark skin. I have an accent.
"It's interesting because in a few cases, the moment I say, Dr. Washington García or director of that, it's like everything changes and it shouldn't. It should be about we're all equal," he continued. "I have had opportunities to sit down at a table and have dinner with presidents of countries and also sit down in the dirt with fishermen in a small town on a coast. … I value all people for who they are."
Strengthening the Tradition of Excellence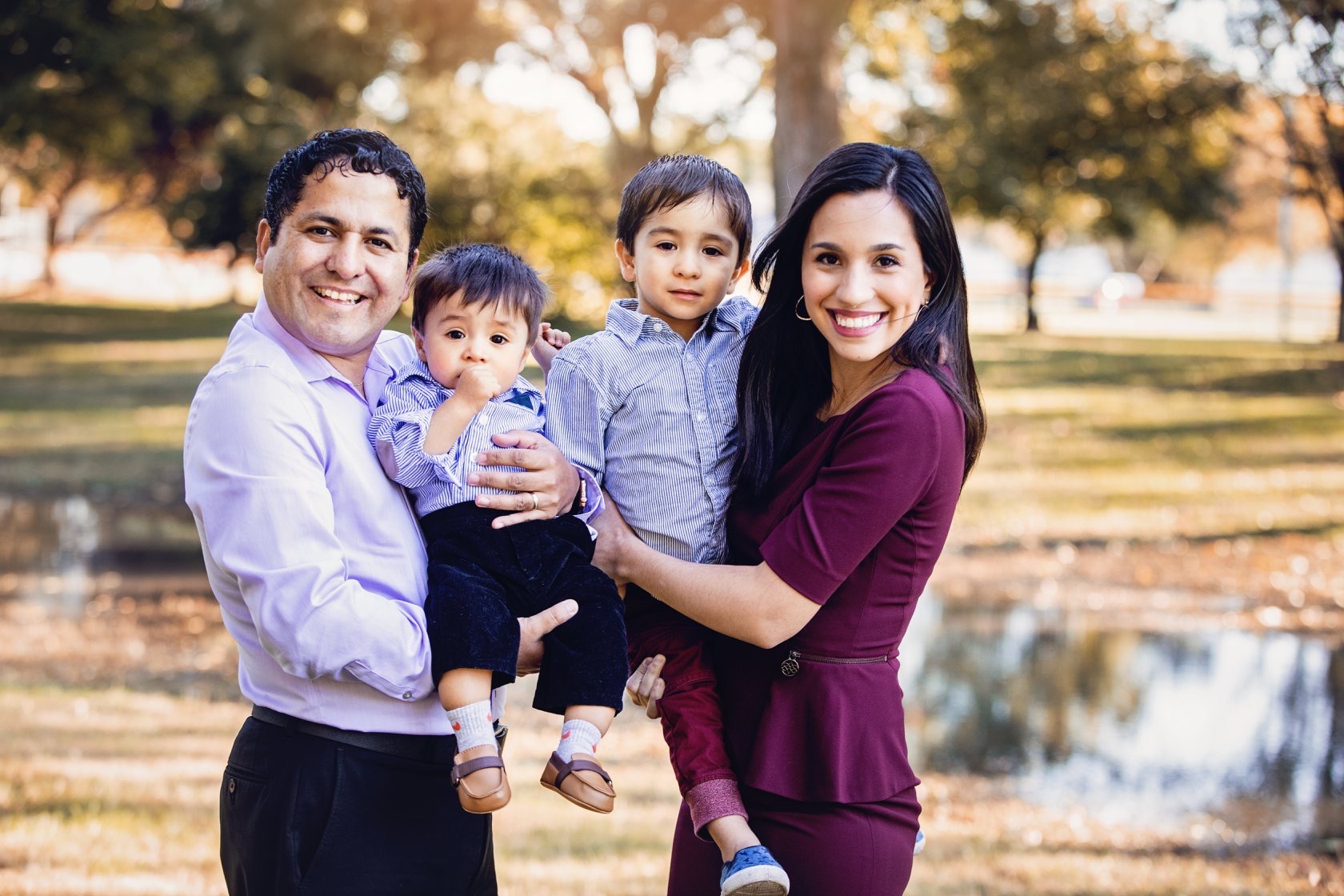 In addition to his goals for the School of Music, he also talked about wanting to spend more time with his wife Valeria and two young sons. He glanced at the piano in his Presser Hall office. He hopes soon to resume his performing career.
"I know we have a very strong undergraduate program, a great music education program, a great guitar program also, a great choral program, you name it," he said. "I could spend already half a day bragging about the School of Music. And I would like to strengthen that tradition of excellence that we have and expand it more on the national level and international level."
-Cory Lancaster