Emeritus Professor T. Wayne Bailey: "Champion for generations of students"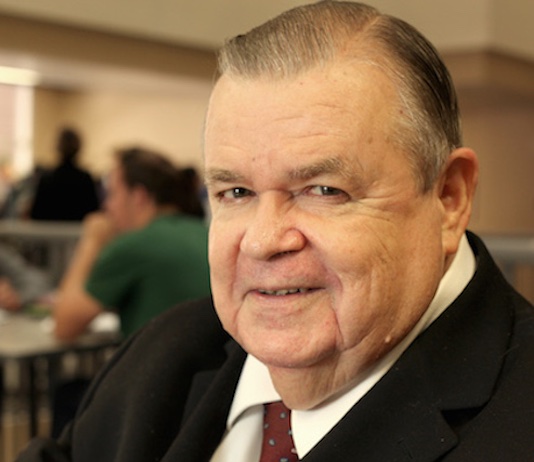 Editor's note: See the original announcement to the Stetson community about the passing of Dr. T. Wayne Bailey from Provost Noel Painter, PhD.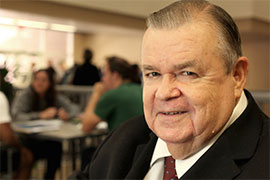 Few people impacted as many lives at Stetson University as T. Wayne Bailey, PhD, professor and "champion for generations of students." On the morning of June 29, 2021, Bailey, who retired in 2016 after 53 years of service to the university, passed away.
Upon his retirement from Stetson in 2016, longtime colleague Professor Gene Huskey, PhD, spoke of Bailey's commitment to students: "More than a few students have said that Wayne believed in them when they didn't believe in themselves. He wasn't just their teacher or advisor, or even their mentor; he was their champion. For me that is the essence of Wayne Bailey: a champion for generations of Stetson students."
That same year, then-U.S. Sen. Bill Nelson said the proof of Bailey's impact can be found in the words of his students. "One said, a 'Florida original.' Another said, a 'champion for generations of students.' Another said, 'Wayne believed in them when they didn't believe in themselves,'" Nelson said.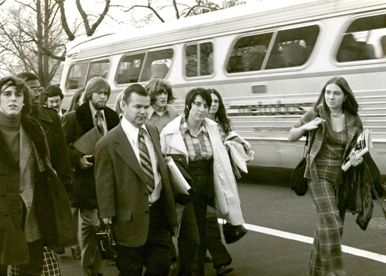 In 2016, Bailey was named Emeritus Professor at Stetson.
Bailey graduated with a Bachelor of Arts degree with honors in political science from the University of Florida in 1954. He received a Master of Arts in political science and history from the Peabody College of Vanderbilt University in 1955, and his doctorate in political science from UF in 1963. He began teaching at Stetson in 1963, when he founded the university's Department of Political Science.
Bailey cofounded Stetson's Model Senate, directed the Washington Semester at American University program and served on Stetson's Pre-Law Advisory Committee. He held leadership positions in the Florida Democratic Party and was a delegate to the Democratic National Convention, attending 10 national conventions between 1972 and 2012.
Bailey did extensive work with cities and counties, upgrading their charters and reforming their governments. He was vice chair of the Volusia County Charter and Study Commission that created the Volusia County Constitution. He chaired the first two Charter Review Commissions and served as a member of the commissions in 1995 and 2006. In 2011, Bailey was named Volusia County Citizen of the Year.
An active member of the American Lung Association for more than 35 years, in 2004, Bailey was the first person in the United States to receive the Discovery Health Channel Medical Honor. He also served on the Florida Hospital DeLand Foundation board of directors.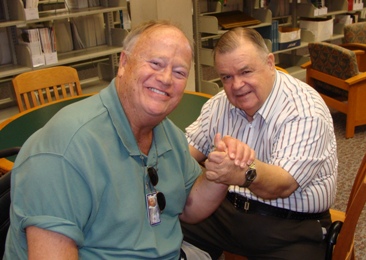 Mostly, Bailey inspired others, some to extraordinary heights.
"Dr. T. Wayne Bailey had a tremendous influence on me as a young man from Georgia who was a student at Stetson and who later became administrator of the U.S. Veterans Administration and a U.S. Senator from Georgia," said Max Cleland '64. A decorated Vietnam veteran, Cleland now has a collection of personal, military and political memorabilia on display, along with distinguished collections of other Stetson alumni, in the T. Wayne Bailey Politicos Room of the duPont-Ball Library.
In November 2016, a dinner in Bailey's honor attracted a crowd of politicians, former politicians, educators and others to the Stetson Room of the Carlton Union Building. "This may be the largest crowd of dignitaries I have ever seen in this room," said then-Stetson University President Wendy B. Libby, PhD, "although I know that there have been many crowds like this before, none quite as august as this in honor of T. Wayne Bailey."

The dinner raised money for the Dr. T. Wayne Bailey Student Retention Scholarship Fund at Stetson.
DeLand Mayor Bob Apgar read a proclamation from the city, marking Dr. T. Wayne Bailey Student Retention Scholarship Day, and giving him a key to the city for "all the hearts and minds" that he opened over the years.
Then-U.S. Rep. John Mica presented him with a Tribute to T. Wayne Bailey, which Mica entered into the official record of the U.S. House of Representatives. Mica also presented him with a flag that flew over the U.S. Capitol. "This gentleman, this outstanding educator, impacted the lives of those who have served and serve our nation at the local level, the state level and the national level," Mica told the crowd of more than 200 people.
A legacy of champion impact.