Rolks Report Live's Fall 2021 Preview: Increased Vaccination Equals Increased Campus Vibrancy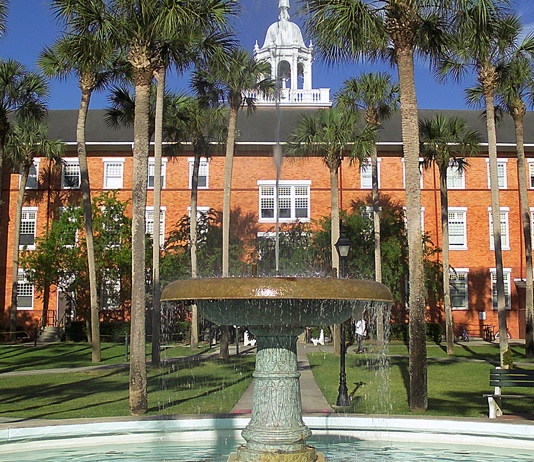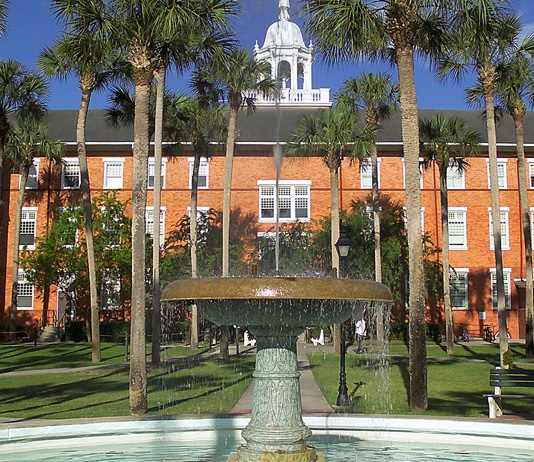 "We are really excited about what life is going to look like in the fall," said Larry Correll-Hughes, EdD, co-interim vice president of Campus Life and Student Success and executive director of Residential Living and Learning. "We're getting closer to the vibrancy that Stetson University is known for!
"When we ended the [2020] fall semester, we ended in Tier 2. We are now in Tier 4. That allows things to look a lot different."
Correll-Hughes made the statement on July 15, during Rolks Report Live: Fall 2021 Preview webinar when he, Stetson President Christopher F. Roellke, PhD, and other panelists discussed the planned improvements to the student experience and campus vibrancy.
Among the key items discussed was starting the semester in Tier 4. And Correll-Hughes was referring to the improved campus vibrancy students will find waiting for them when they return to campus next month.
Students can expect to see the return of the annual Welcome Back Bash, new workout space in the Hollis Center, indoor RC car racing, Friends and Family Weekend, Uncouth Hour, live and in-person fraternity and sorority recruitment, and more.
In June, Stetson moved to Tier 4, which was a critical step in the university's plan to safely loosen restrictions regarding several aspects of campus life — "keeping some of the important mitigants in place that have been successful for us while allowing more freedoms for the community," described Lynn Schoenberg, co-interim vice president of Campus Life and Student Success and dean of students.
However, although off-campus guidance may be somewhat less restrictive, Schoenberg added, the Centers for Disease Control and Prevention and American College Health Association require specific restrictions for universities because of the shared living environment. Stetson also is considered a "mixed population," a term that refers to the percentage of vaccinated and unvaccinated community members, which mandates additional restrictions not required on college campuses where COVID-19 vaccination is mandatory.
The original tier system was not designed for a mixed vaccination campus population. So, the Safer Campus Task Force revised the system over the summer to reflect the current environment more accurately, Schoenberg explained.
"We can't mandate the vaccine at Stetson," she said. "But we can help put things in place to keep people safe until we hit the number of vaccinated people on campus that feels more comfortable."
The consensus among panelists: With a current university vaccination rate of 44%, there is still much work to do.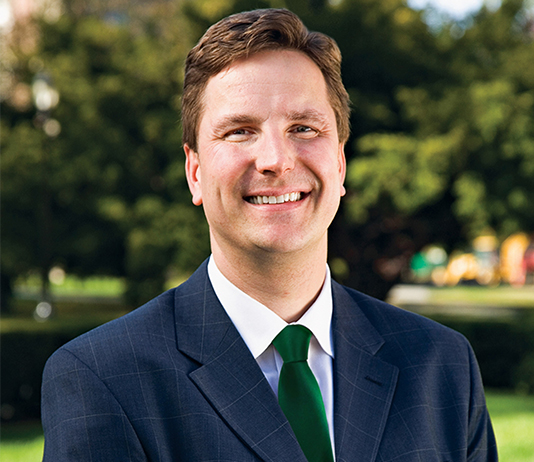 "With the exception of the ones with medical and religious exceptions," Roellke added during his Rolks Report Live, "I expect all members of the community to get vaccinated. It's not a requirement, but an expectation."
In June, the university instituted the Safer Stetson Awards program to help encourage vaccinations. The initiative offers incentives to undergraduate and graduate students, as well as employees, all designed to spur overall community action.
Once a vaccination is voluntarily registered through a confidential university online form, that person is eligible for weekly drawings. For students, there's a random chance to win $1,000 awards through July 30, while two runners-up receive free annual parking passes for campus each week. On July 30, two undergraduate students — one new first-year or transfer student and one returning student — will be randomly selected to win a year of full tuition, with two runners-up receiving tickets to Universal Orlando or Disney World.
Stetson will require a Gateway Campus Arrival process at the start of the fall term for all students, residential and commuters, taking classes face-to-face or hybrid. During this process, students will receive their campus clearance wristband, participate in COVID-19 testing as needed and obtain their residence hall keys, if applicable. If fully vaccinated for COVID-19, students are asked to report their vaccination status using Stetson's online form. Students who report their vaccine to Stetson, at least one week prior to their Gateway appointment, will not have to participate in COVID-19 testing. Showing proof of vaccination during check-in will not exempt students from testing.
As discussed during the webinar, for its part, Stetson strived to be both inclusive and responsive to the campus community throughout the pandemic.
"I wish more organizations would do what you [Stetson] are doing now and provide a forum for the information to get out," said Dr. Christopher Smith, chief medical officer for AdventHealth DeLand-Daytona Beach. Smith praised Stetson for its pandemic response, saying, "Stetson has been very thoughtful in trying to balance the risk and benefits of every move. I think you have done an exemplary job keeping students and families at the center of that."
At the same time, Smith repeated a common theme of the webinar: More work is needed. He cited that Florida's COVID-19 numbers have increased dramatically in recent weeks (reaching an 11% positivity rate July 16). Also, the highly infectious Delta variant is causing concern statewide and internationally.
Smith warned that 50-60% of new COVID positive patients are infected with the Delta variant, making it the new dominant strain. He pointed out that medical guidance supports the vaccine's effectiveness against these new variants and that, of the few cases where vaccinated individuals contracted a COVID variant, the patients were much less sick than unvaccinated patients.
"We've seen an increase in previously healthy, young adults who were flattened by this virus. … Go out and get yourselves vaccinated," Smith urged. "This is not the original strain. It uses your body's immune system against you, it's easier to catch and it's making people sicker."
Roellke expressed optimism that vaccination rates are higher than currently reflected, because not everyone has had an opportunity to upload their information due to summer vacation. The administration hopes to see campus vaccination rates climb as students return for the Fall 2021 semester next month.
"We have to take responsibility and do it together," Roellke concluded. "When I started here, I emphasized the importance of kindness in all we do. Let me say that getting vaccinated and reporting it is a kindness we can give to the community and each other."
-Johnny L. Stevens II
Editor's note: Rolks Report Live webinars are presented periodically, hosted by Stetson President Christopher F. Roellke, PhD. Students, faculty and staff can register their vaccination at www2.stetson.edu/reportit.