6 Things to Know for Fall 2021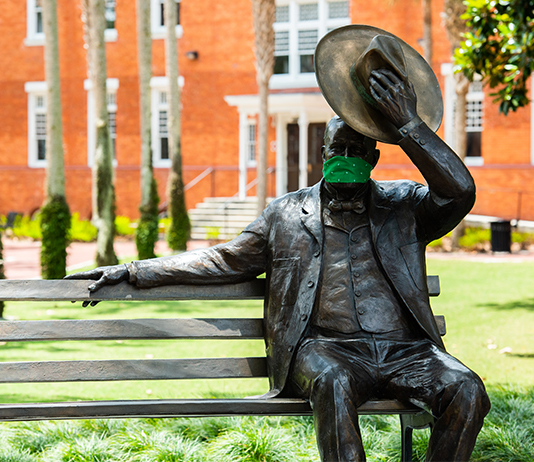 Safer Campus Task Force Update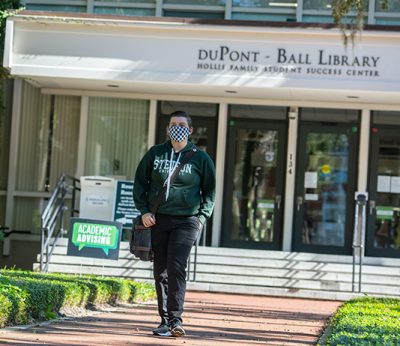 Top 6 Things to Know for Fall 2021:
1. Questions and Answers: Fall 2021 Announcements Webinar
2. Face Masks
3. Stay Healthy
4. On-Campus Vaccination
5. Gateway Wristbands
6.Latest COVID-19 Test Results
Questions and Answers: Fall 2021 Announcements Webinar
Due to the high number of questions generated during the Rolks Report Live Webinar: Announcements for Fall 2021 Announcements, we are posting answers as they become available. Please review this information if you submitted a question on Wednesday, Aug. 11, that was not answered. Our staff will attempt to provide direct answers to all those who submitted questions.
Face Masks
As a reminder, facial coverings are required in all indoor situations with limited exceptions and outside if distancing is not possible.
Face coverings should be multi-layered and cover the nose and mouth. Neck gaiters, face masks with exhalation valves and face shields (unless used in conjunction with an acceptable cloth face covering) are not sufficient as a facial covering.
Reusable masks should be washed at the end of every day. Free face coverings are available at the Hollis Center for Stetson undergraduate students!
Learn more about cleaning face coverings. For more information regarding Tier 2.5 or face coverings requirements, please visit the Safer Stetson website.
Stay Healthy 
Watch your distance – maintain 6 feet distance (2 arms' length) between you and others.

Keeping distance from others is especially important for people who are at higher risk of getting sick.
Wash your hands often with soap and water for at least 20 seconds or use hand sanitizer with at least 60% alcohol.

Avoid touching your eyes, nose and mouth with unwashed hands.
Avoid crowds and large groups of people.

Make smart choices about who you are around and who they might be around. Keep your bubble close. The more people you see, the more people we may have to contact trace if a positive COVID-19 case were to arise.
A reminder that virtual platforms and outdoor venues are preferred for gatherings and that registered events and audience sizes are currently restricted to 30 people with physical distancing. Tabling for groups is limited to one individual per sponsoring organization.
Clean and disinfect high-touch surfaces daily.

This includes things like your cellphone, laptop and doorknobs.
The Stetson Report It website is where all reporting forms can be found including how to report a COVID-19 health concern or report a COVID-19 policy violation.

The Report a COVID-19 Health Concern form can be used to report positive cases and exposures of COVID-19 to the university, so that resources can be given and follow-up can occur.
The Report a COVID-19 Policy Violation form is available for anyone in the community wanting to report a concern for a fellow community member (faculty, staff, students) not following current Stetson University COVID-19 guidelines. Concerns reported regarding faculty and staff will be directed to human resources on the individual's respective campus and concerns for students will be sent to the Office of Community Standards (DeLand) and Assistant Dean for Student Affairs (Gulfport).
The Office of Community Standards COVID-19 Policy Addendum can be found on the Office of Community Standards website.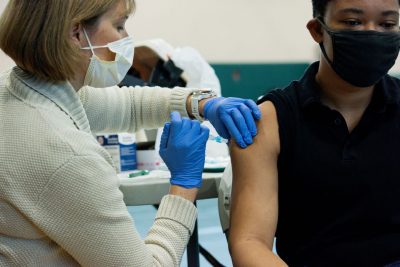 On-Campus Vaccination Opportunity
Stetson University expects that everyone on all campuses who is able to be vaccinated will be vaccinated. In partnership with Volusia County Department of Health, Stetson is offering COVID-19 vaccines on-campus Aug. 25 at the Rinker Field House, Hollis Center. Getting vaccinated against COVID-19 prevents severe illness, hospitalizations and death, and reduces transmission. As Delta variant cases increase, vaccination is more urgent than ever! Appointments are available, but walk-ins are welcome.   

Wednesday, Aug. 25, 10 a.m.-3 p.m.

The DeLand campus is currently at 62% overall verified vaccination. Returning to normal is up to us! Let's get vaccinated!
Gateway Wristbands
As an essential part of Stetson's health and safety efforts, students are issued orange vinyl wristbands upon completion of Gateway Testing for COVID-19. These wristbands must be worn at all times on campus until Aug. 29. Students will also receive a daily email to their Stetson email account, verifying their completion of this requirement. These emails can be shown as an emergency backup to access on-campus facilities or services for special circumstances. Emails should not be used as the primary verification for this requirement. 
Latest COVID-19 Test Results
Asymptomatic On-Campus Testing
Aug. 13-16 – Fall 2021 Gateway Testing results (ongoing): 768 tests, 2.34% positive rate
July 28 – 6 PCR tests of student-athletes and Athletics staff, 1 positive, 16.6% rate
July 14 – 13 PCR tests of student-athletes and Athletics staff, 0 positive, 0% rate
A full list of Stetson University's test result statistics is available on our test results page.