Stetson Requires Faculty, Staff to Get COVID-19 Vaccines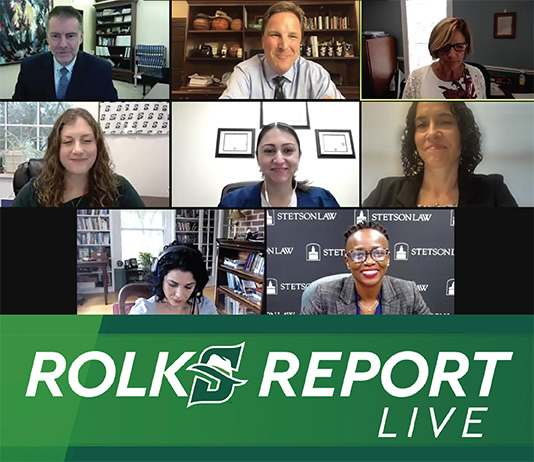 Stetson University will require vaccines for full-time faculty and staff, President Christopher F. Roellke announced Wednesday, citing "scientific evidence and public health priorities."
Stetson joins thousands of employers across the country in requiring the COVID-19 vaccine for full-time employees. The University of Miami, Nova Southeastern University and other Florida colleges follow the same requirement.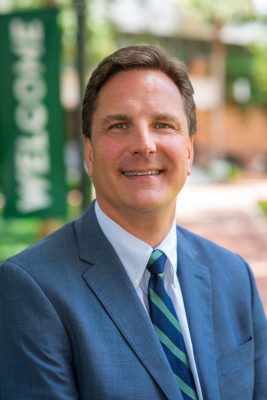 "Stetson was highly successful in '20-'21 in keeping our community safe and moving a Stetson education forward," said Roellke, PhD. He credited key themes of kindness, empathy and shared ownership. "We deployed all the very best mitigants we had at our disposal. …
"Well, now, due to the extraordinary advances in science, we have a very powerful mitigant to help mitigate the transmission of this disease. And that is one of the three vaccines," he said during a webinar on Fall 2021 announcements.
Requesting a COVID-19 Vaccine Exemption
Full-time employees have until Sept. 30 to receive the two-dose series of the Pfizer or Moderna vaccine, or the single-dose Johnson & Johnson vaccine. Then, they must report it to the university. Part-time employees, including adjunct faculty, must meet the requirement by the start of the Spring 2022 semester.
Stetson will grant exemptions to employees if they are pregnant, or have a medical condition or disability that could be negatively affected by the vaccine. Also, employees can request an exemption if they object to the vaccine for religious reasons. To request an exemption, submit the COVID-19 Vaccine Exemption Request with the required documentation by Sept. 23.
The COVID-19 vaccine requirement comes as Stetson students are returning to campus for fall classes. In addition, cases have risen locally and nationally, due to the highly contagious Delta variant.
The Delta variant causes "the overwhelming majority of cases" in the AdventHealth hospital system. Unlike the COVID-19 virus a year ago, this variant puts more young adults in the intensive-care unit.
"In fact, if I look at the patients who are hospitalized in our system, not just infected but hospitalized — sick enough to be admitted to the hospital, even under these circumstances — the distribution among the age groups is roughly even between ages 18 and 64. Now, that's a big difference from what we saw before," said Dr. Joe Smith, MD, chief medical officer of AdventHealth Daytona Beach.
"The situation I'm seeing is young people just like you and me who have been infected with this virus who are so sick that they are ending up not only in the hospital but in the ICU on breathing machines, and even on heart-lung bypass," he explained. "Unfortunately, we're even seeing people of your age group who do not survive this."
The COVID-19 vaccine and Florida law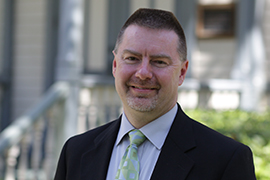 If they are able, everyone on campus should get a vaccine. Students would be required to get the vaccine. But Florida law prohibits it, Provost and Executive Vice President Noel Painter, PhD, said.
Basically, 53.5% of DeLand students had received the vaccine and reported it to the university, as of Aug. 12. Seventy percent of faculty and staff had done the same.
Unvaccinated students, faculty and staff must undergo free Gateway Testing on Aug. 13 to Aug. 19 in DeLand. Stetson will start fall classes on Thursday, Aug. 19.
Due to rising COVID-19 infection rates, the university moved to Tier 2.5 with temporary enhanced health and safety protocols. Vaccinated and unvaccinated people must wear facial coverings in all indoor situations with limited exceptions. Further, they must wear facial coverings outside, too, if distancing is not possible.
"Do a Big Favor to Yourself"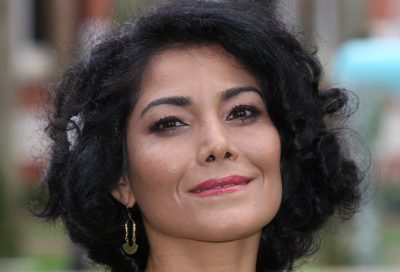 Statewide, individuals ages 12 to 19 have the highest positivity rate for COVID-19. Next come those age 20 to 29. Not surprisingly, those age groups also have lower vaccination rates, said Asal Johnson, PhD, an epidemiologist and associate professor of Public Health.
"Maybe last year for your age group, it wasn't very important and you thought that younger people don't get severely ill. That age advantage is fading," she cautioned. "The virus is finding the victims wherever it can and unfortunately, it's finding now its victims among the unvaccinated."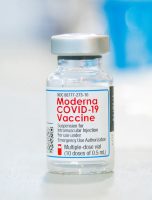 As has been noted, the COVID-19 vaccine is highly effective against the virus. Indeed, vaccinated people, who contract the Delta variant, are much less likely to become seriously ill or hospitalized. "I will ask you to please consider getting vaccinated as soon as possible. You would do a big favor to yourself. But you also save lives around yourselves," she said.
Meanwhile, Stetson is offering free on-campus vaccination clinics in DeLand on Aug. 18 from 10 a.m.-2 p.m. and Aug. 25, 10 a.m.-3 p.m., in the Rinker Field House, Hollis Center. Sign up now for an appointment. Walk-ins are welcome.
-Cory Lancaster