Important Announcement from Stetson's Safer Campus Task Force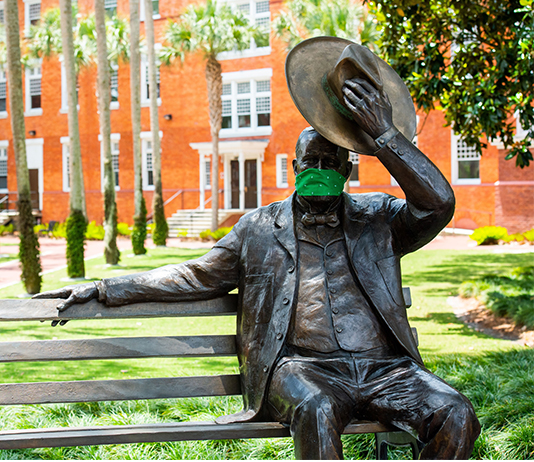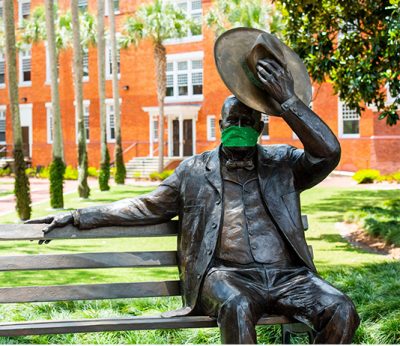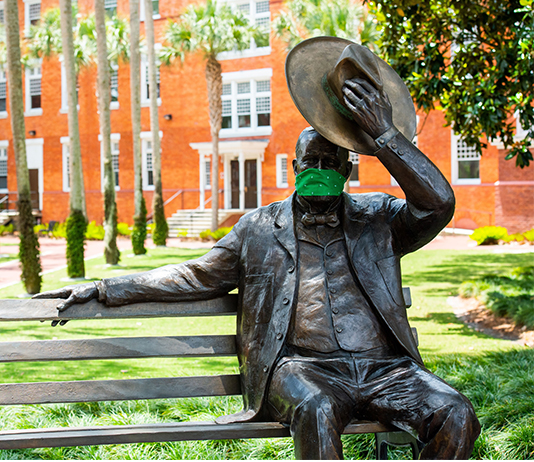 As the University nears 70% vaccination of the Stetson community, Stetson's Safer Campus Task Force, in consultation with the Department of Health and AdventHealth partners, recognizes the impact of the Delta variant on our mitigation efforts. We applaud the community for its work toward this initial goal and expect continued progress toward an even higher rate of vaccination on all campuses. However, the highly contagious nature of the variant and its broad impact on younger populations and local hospitalizations does not allow the University to move to reduced mitigation tiers at this time.
In determining whether to shift tiers and what restrictions can be relaxed due to vaccination numbers, the University considers many factors, including: the percentage of the Stetson community that has been vaccinated, community transmission rates, campus transmission rates, community positivity rates and the development of variants.

Today, we mark the College of Law's achievement for hitting a 73% overall vaccination rate (83% of employees and 71% of students) and are encouraged by the progress in DeLand with a 65% overall vaccination rate (79% of employees and 61% of students)! These are significant milestones in the University's steps to achieve a healthy campus, and they demonstrate your commitment to the safety and well-being of our community.

Overall, the University remains in Tier 2.5 with face covering policies continuing. Given the vaccination rate achievement of the College of Law and the progress in DeLand — along with the current statewide crisis of the Delta Variant — we would like to announce 70% milestone adjustments for our community, once each campus hits the initial 70% vaccination goal.
For College of Law, effective immediately for achieving +70% vaccination goal:
Registered and Approved Groups and Gatherings
Increase capacity sizes to 50 people
Library
Expanding hours for additional in-person access
Gym 
Expanding weekend hours: Saturday and Sunday 10 a.m. – 2 p.m.
For DeLand, once 70% is reached:
Residential Spaces
Two Stetson guests allowed in residential rooms with face coverings
One overnight Stetson guest permitted with face coverings unless sleeping
Registered and Approved Groups and Gatherings
Increase capacity sizes to 50 people
Dining options allow for any Stetson dining or commercial vendor
Table options allow 3-feet spacing when eating or drinking
At the College of Law, there will be a small celebration to mark the 70% vaccination rate, with more information to be announced soon.
As the University moves beyond 70%, Stetson's Safer Campus Task Force will share additional rewards for meeting milestone vaccination rates. It is unclear at this time, with the known science around Delta, what our ultimate vaccination goal will need to be to keep the campus as safe as possible. Please remember, vaccination and face coverings are key mitigators to combat the high COVID-19 transmission rates and increases in breakthrough infections. For the latest vaccination rate and testing data, please visit Stetson's Safer Campus COVID-19 Tracking webpage.
We appreciate all that you do to ensure the health of our community.
Stetson's Safer Campus Task Force
[email protected]