Professor Lou Paris Receives Ambassador of the Year Award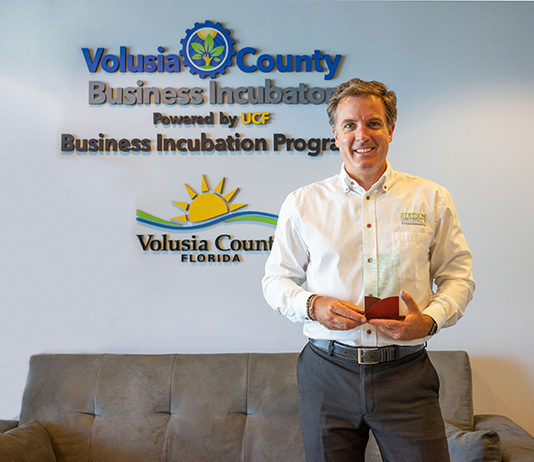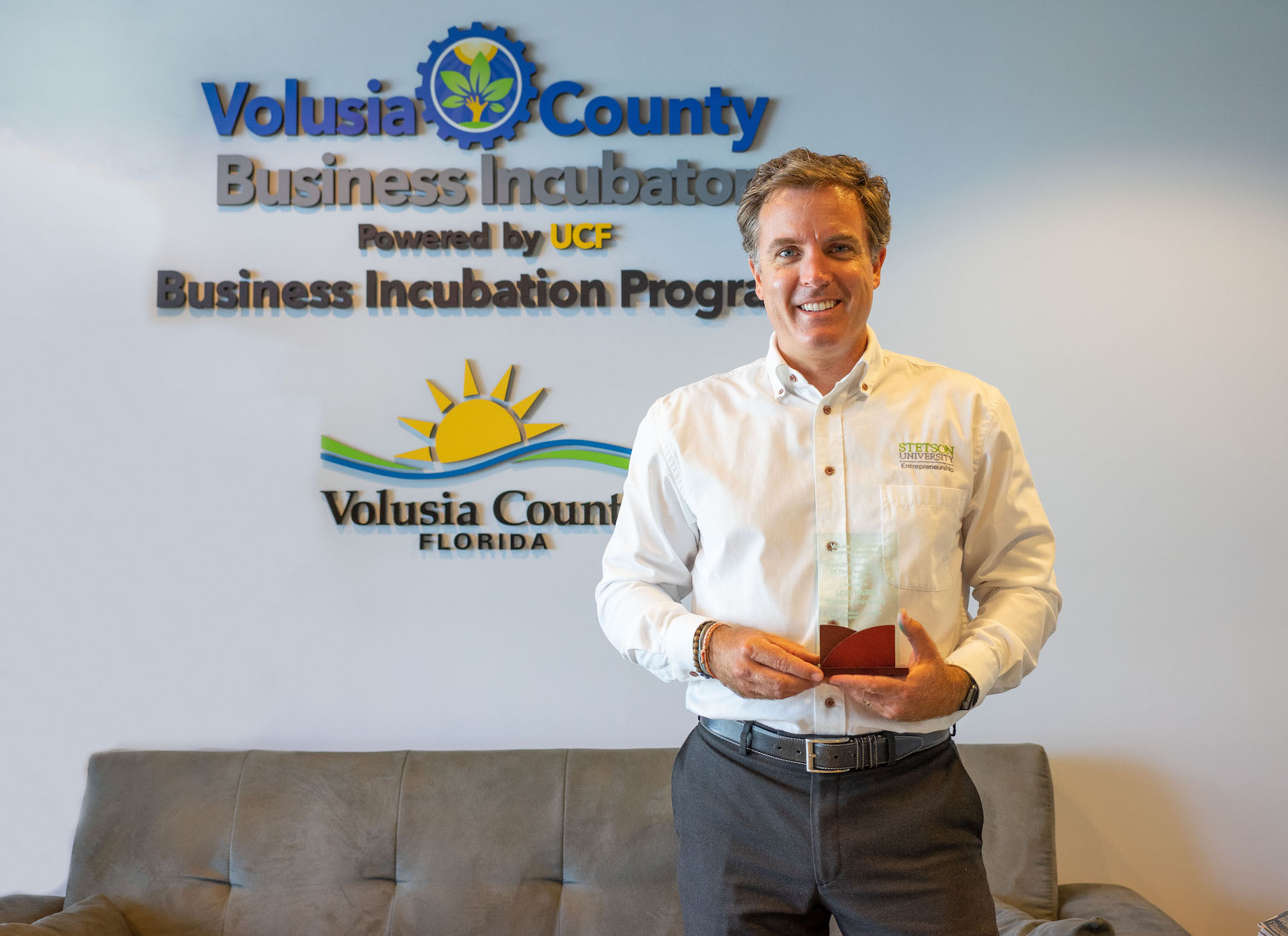 Lou Paris, MBA, director of the Prince Entrepreneurship Leaders Program, has received the Volusia County Business Incubator Powered by the UCF Business Incubation Program's Ambassador of the Year Award.
"This annual award is important because Stetson University is being recognized once again as an institution that fosters innovation with its students and the community," said Paris, an assistant professor of management at the School of Business Administration.
"The award also has been historically important to the Volusia County Business Incubator because it lives up to the essence of what the organization is trying to accomplish in the area," added Paris.
Paris was selected as this year's award recipient for his dedication and commitment to the creation and growth of new business ventures and supporting the Volusia County Business Incubator.
The Joseph C. Prince Entrepreneurship Program launched its Leaders Program four years ago. Entrepreneurship students participate in a selection process before they can join the elite group, which is limited to 10 to 15 dedicated team members. Criteria includes having a business idea, developing and taking the company concept as far as possible, and accepting and processing feedback from entrepreneurship faculty and experts.
The Leaders Program provides students with valuable, entrepreneurial experience through participation in six business-pitch competitions during the academic year. Competitions normally favor business products that have intellectual property, a utility or design patent, and profit potentials.
-Sandra Carr
Media Relations
P: 407-256-5090
E: [email protected]