Renovated Sage Hall: Expanding Opportunities for Student and Faculty Research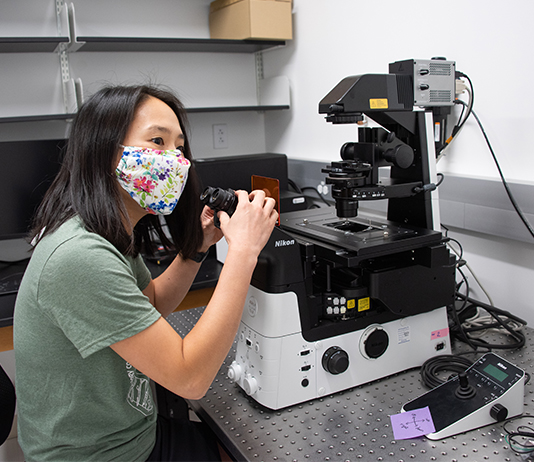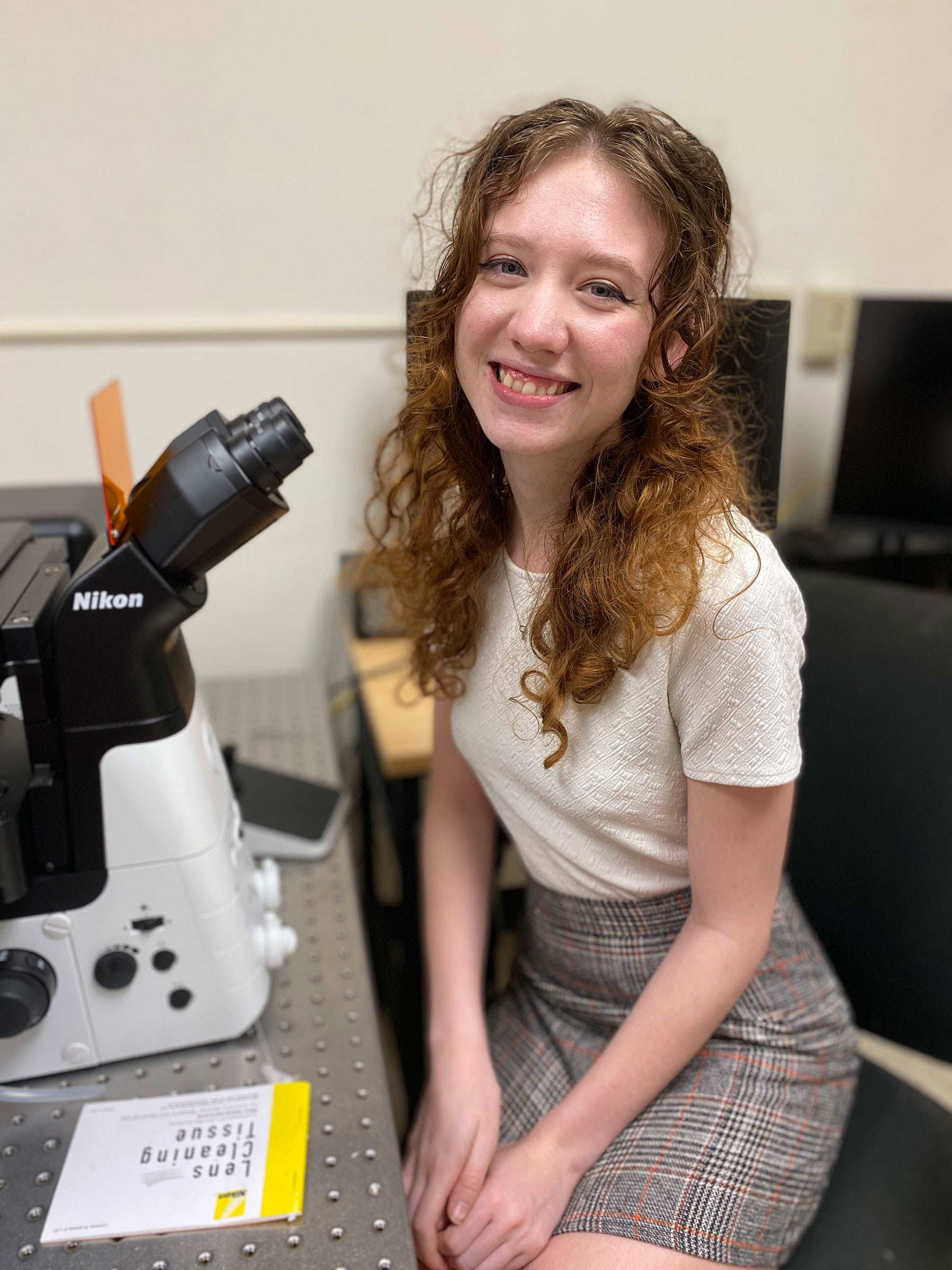 Senior Jordan Ogg won the best student poster from the Association of Southeastern Biologists Conference this year. She conducted research on neuronal morphology in worms, which could yield clues into understanding Alzheimer's disease.
Ogg used Stetson's inverted fluorescent microscope system, acquired with a $266,000 grant from the National Science Foundation. She examined the sensory nerve cells using a red fluorescent dye to look for degeneration caused by the build-up of a certain protein over the worm's life cycle. Experts believe this same protein in humans may cause some of the neurodegeneration seen in Alzheimer's patients.
"I think the thing about my project that was able to really stand out from previous literature is that I was able to visualize the neuronal morphology. I wouldn't be able to do that without this microscope and its imaging system," said Ogg. She plans to attend graduate school and earn a PhD in neuroscience.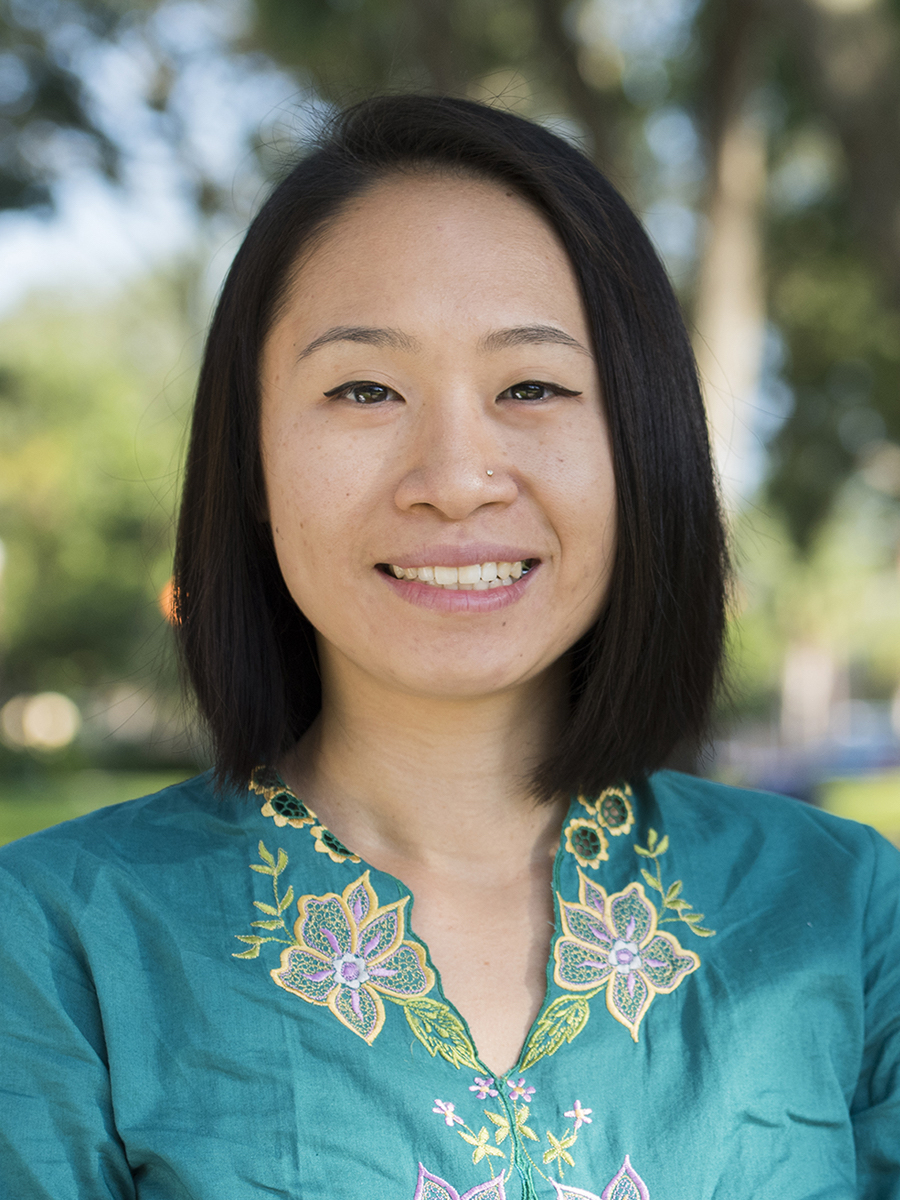 With the recent renovation of the Sage Hall Science Center, the high-powered microscope now has its own dedicated lab. It sits in one of two microscopy labs on the first floor. The new suite of labs include two tissue culture labs. Additionally, the suite's open research area contains two laboratory workbenches.
Sage Hall: Expanding Student Research
The labs will expand opportunities for student research, like Ogg's, in biology, health sciences and physics. It will allow students to work with cutting-edge technology in their classes, said Assistant Biology Professor Lynn Kee, PhD. Kee served as Ogg's research mentor.
"We're really excited that we can actually house this microscope in the new lab space and so excited for the potential for our students to showcase their senior research projects at regional and national conferences," she said. "It has a lot of potential for our senior research projects and lab work in some of our upper-level biology, physics and health science classes."
The new lab suite opened for the Fall 2021 semester as interest in science programs continues to grow at Stetson. Currently, nearly 10% of the undergraduate student population majors in Health Sciences, said Heather Evans Anderson, PhD, assistant professor of Health Sciences.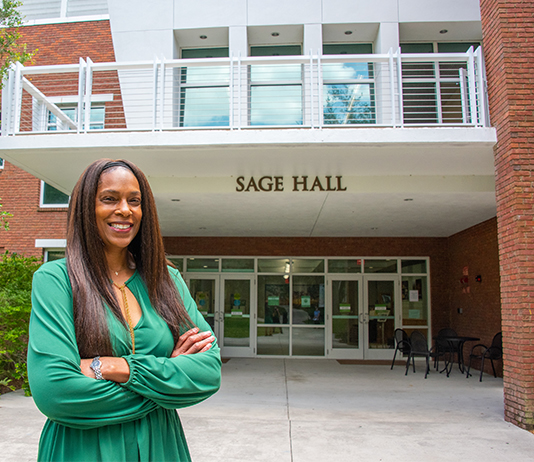 "We have a lot of senior research students that need senior research projects. The opportunities that the new lab and the new equipment brings is the ability to conduct projects with them that are on par with some of the best research institutions that we have," she explained. "It's so exciting."
A 3-Month Renovation for Sage Hall
Meanwhile, the summer renovation added student collaboration spaces in Sage Hall, as well. Workers enclosed a second-floor breezeway, giving students a place to meet and study. They upgraded the building's lobby with new finishes. Also, they aded new furnishings for student to study and interact, said Bonita Dukes, AIA, NCARB, LEED AP BD+C, associate vice president of Facilities Management.
Further, bathrooms were upgraded to make them ADA accessible. Improvements were made to mechanical, electrical and plumbing systems. These will support the new research lab cluster, as well as some existing classrooms and labs.
"Sage has gotten a really nice renovation in a short period of time," Dukes said. "We're really excited that we were able to do that and get the students back in the building, so that they can use these wonderful new spaces."
Next year, Sage will be connected via glass walkways to the Cici & Hyatt Brown Hall for Health & Innovation. Brown Hall is under construction and set for completion next summer. The two buildings will create a science complex for students studying the health sciences, natural and environmental sciences, and other fields.
"There is a lot of site work activity right now in preparation for the new building foundation and slab," Dukes said of Brown Hall. "We expect to see some verticals formations come up (into view over the construction fencing) within the next month or two. So, check out the webcam. We'll see how Brown Hall starts to come to life."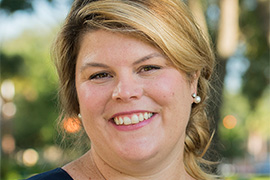 More Space for Faculty Research
The new labs also provide new spaces and upgraded equipment for faculty members to continue their research. Further, faculty can expand their research into other areas, they say.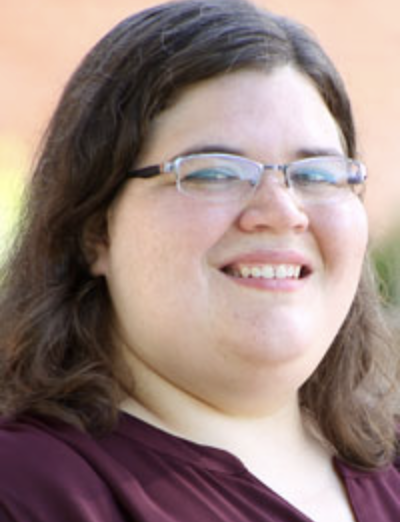 Professor Evans Anderson, for example, will use one of the tissue culture labs to work with 14 senior research students this semester. Specifically, their projects deal with CRISPR gene editing in co-cultures of endothelial and cardiac myocytes. Another examines myocardial development in an invertebrate model system.
Professor Kee focuses on the cell biology of microorganisms and butterflies. This requires the use of the high-powered microscope and molecular genetic tools. Holley Lynch, PhD, assistant professor of Physics, conducts research on the physics of tissue migration. This can help with efforts to engineer organs. Equally important, it can create therapies that deter cancer metastasis.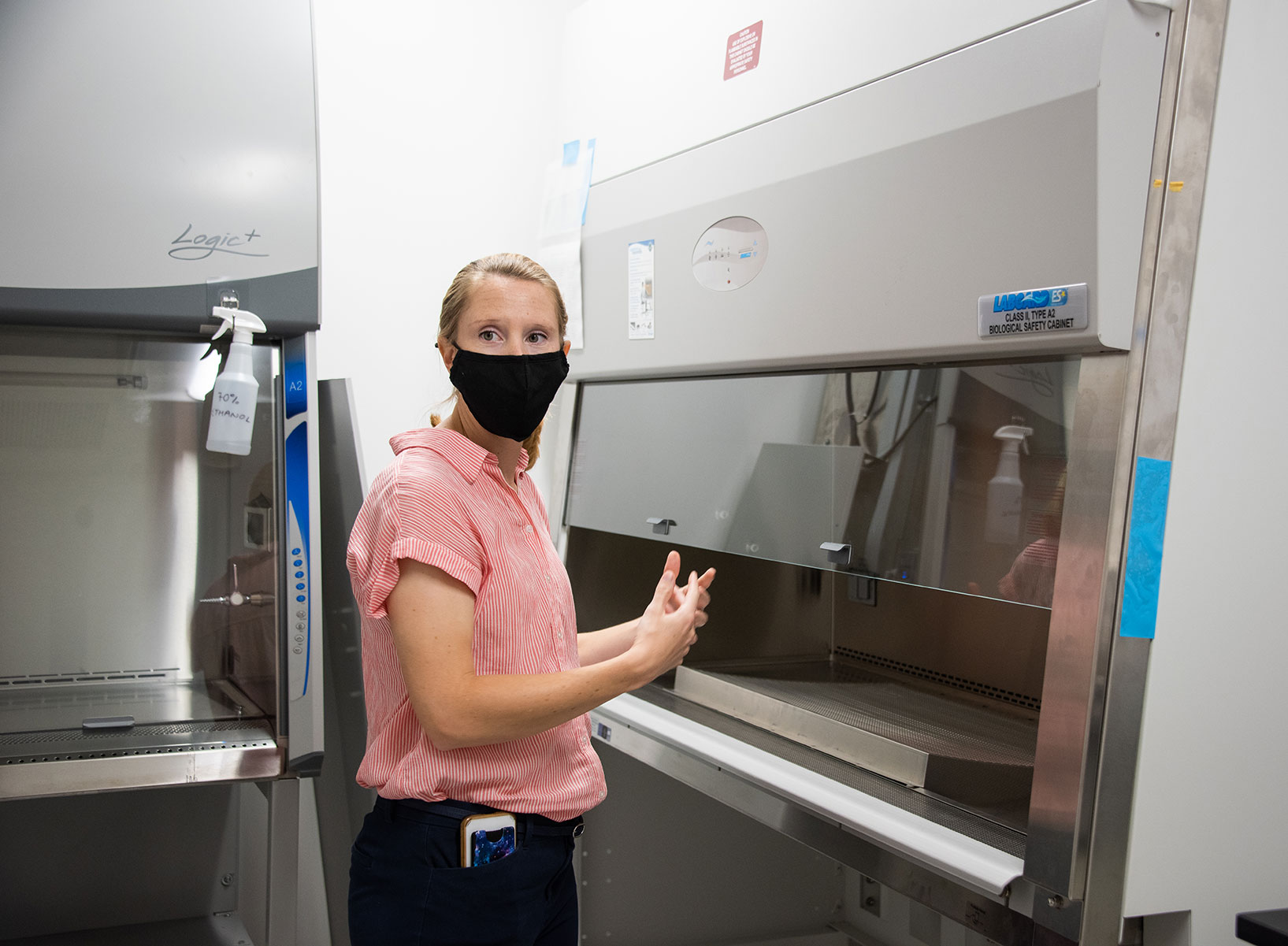 Enhanced safety precautions
Inside one of the tissue culture labs, Assistant Professor of Health Sciences and Biology Kristine Dye, PhD, explained how biosafety cabinets will be used to grow cells for research. Stetson bought a biosafety cabinet a year ago when Dye was hired. This allowed her to continue her research as a virologist. Another was purchased as part of the renovation.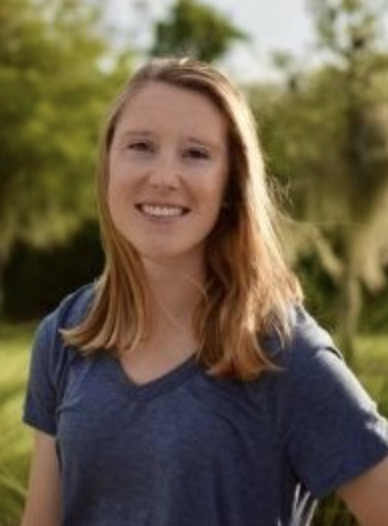 "We now have three biosafety cabinets, which allow myself and other Health Sciences faculty to perform high-impact tissue-culture related research that was not possible previously, with over 40 of our senior research students," Dye explained.
"In my lab, I study viruses and, in order to study viruses, you need to work with cells because viruses can't replicate without a cell," she added. "These biosafety cabinets are kept sterile in the inside because you're working with cells that can be easily contaminated by outside microorganisms, while also protecting us from the viruses found in the samples we are working with."
The lab is rated at Biosafety Level 2, one of four biosafety levels with controls for containing microorganisms and biological agents. A BSL2 lab provides the enhanced safety precautions needed to study viruses.
"I study viruses that cause cancer," Dye continued. "A lot of people don't know that they do, but at least 20% of all cancers are caused by viruses. The virus that I study causes a skin cancer that is three times more deadly than melanoma. It was only discovered in 2008, so my research is interested in determining the mechanisms by which the virus causes uncontrolled cell growth, and subsequently, cancer. If you find out how it causes cancer, you can create virus-targeted therapeutics that inhibit the virus, and consequently also the cancer."
Ramping up Research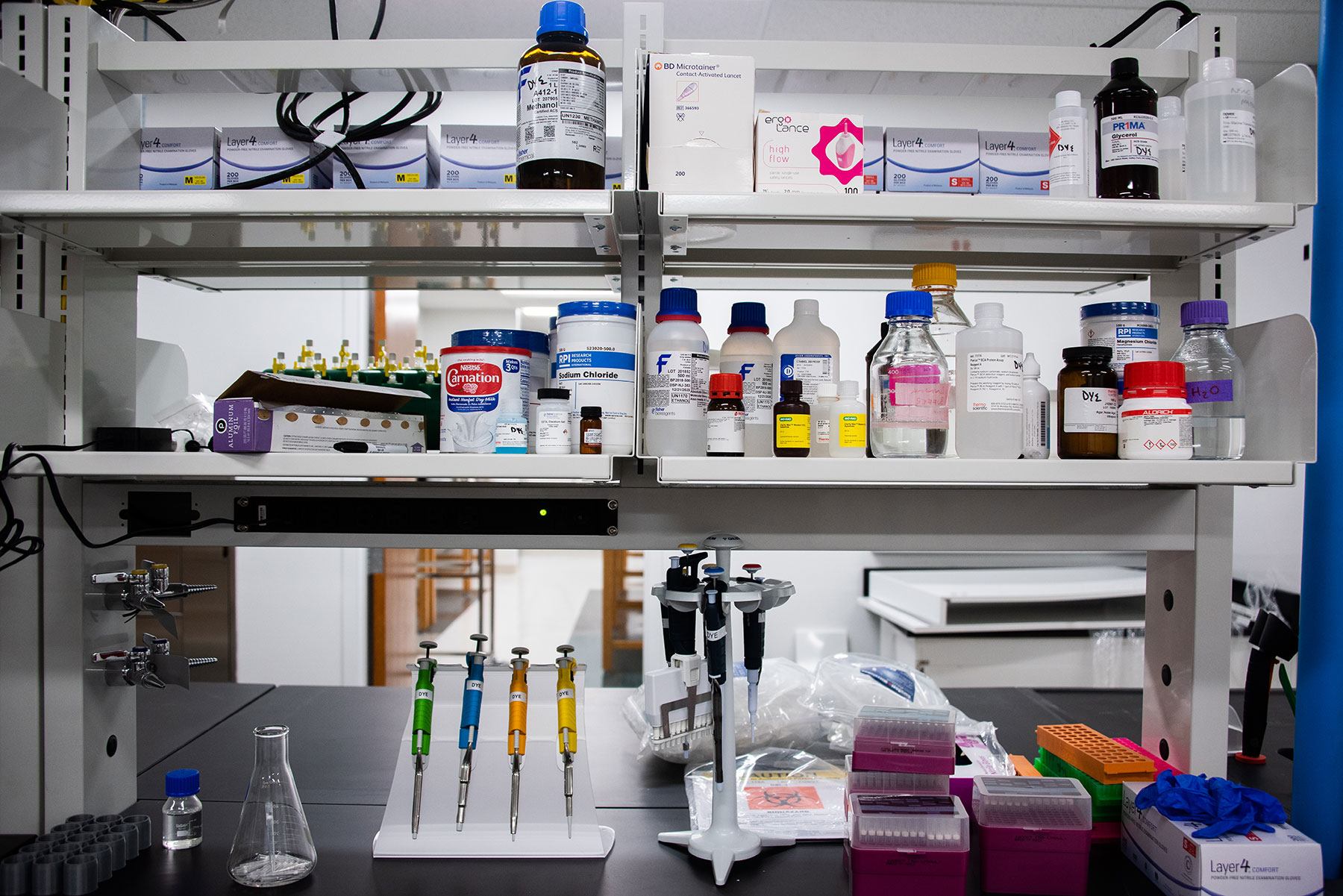 Associate Biology Professor Roslyn Crowder, PhD, and Assistant Biology Professor Jean Smith, PhD, say the new microscopy labs will provide the biggest benefits for them.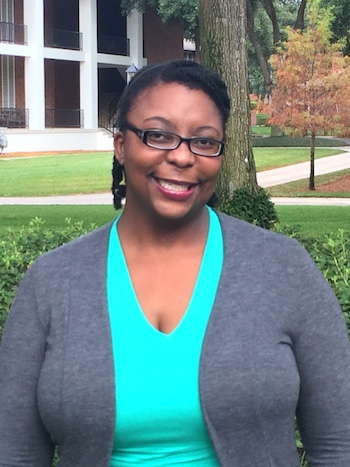 Crowder is a molecular cell biologist. She said the high-powered microscope and lab will allow her "to ramp up" research into how certain proteins are involved in cell death.
"I look at cell death proteins and where they are located in normal cells versus cancer cells, and to see if that makes a difference in how easily it is to kill the cells. … You really need a nice microscope to be able to do that," said Crowder. Her research also examines the anticancer properties of plant extracts.
Future Growth for Sage Hall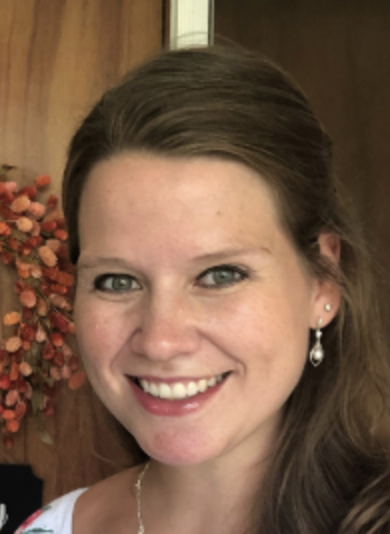 Smith, a molecular biologist, will use the microscope for her research on fungal cell biology and genetics, and cell-cell fusion. She already has worked with students on the microscope. They were "excited to be using this sort of cutting-edge technology," she said.
"For us, having these renovations in Sage, it definitely brings the caliber up a little bit. I think potentially the biggest issue that we're facing right now, which is maybe a good issue to have, we have a lot of students who are really interested in this medical, molecular, cellular-biology type of research," she said.
"And so even with these updates, while they're amazing, I think we're going to need to grow more in the future," she added.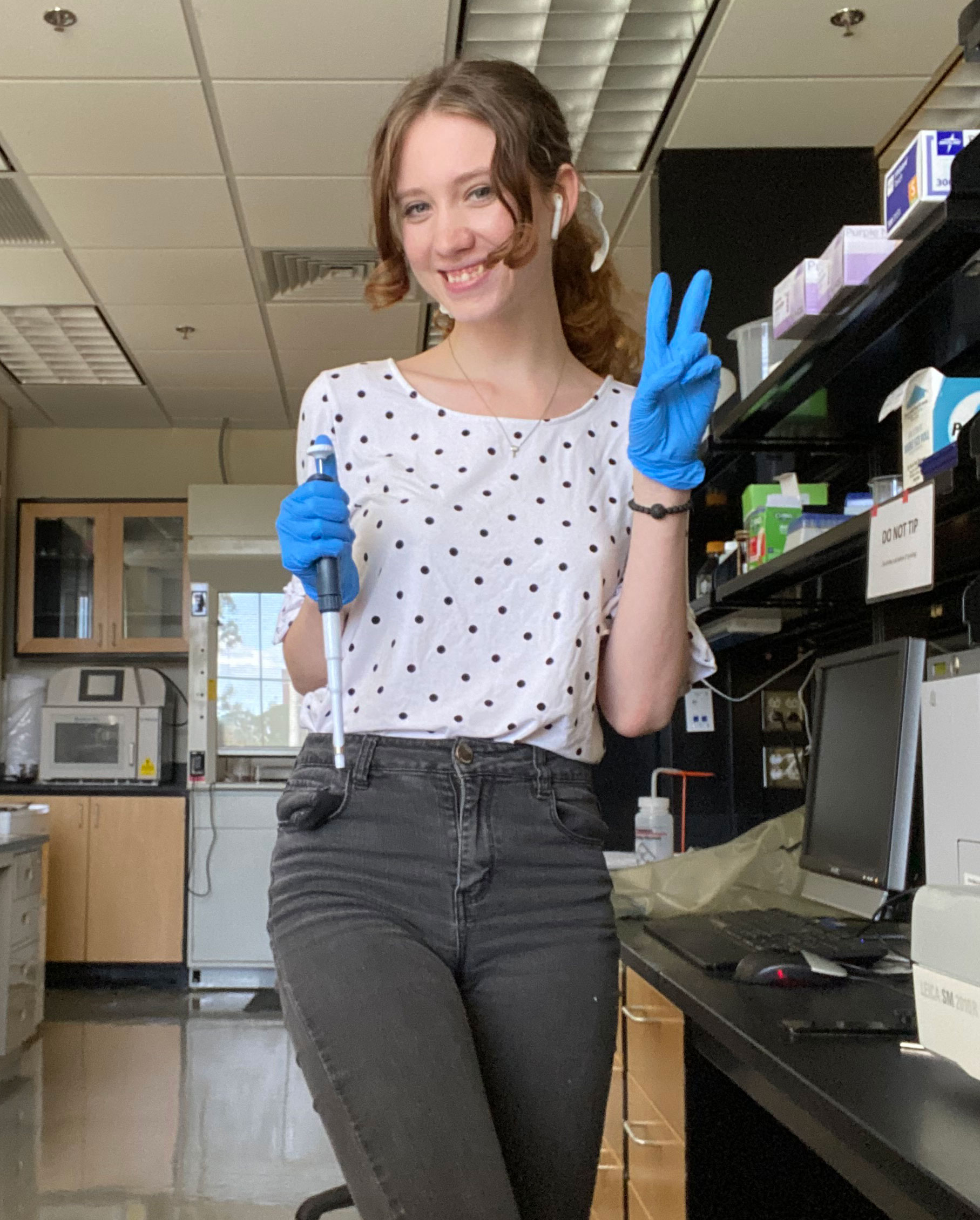 Senior Jordan Ogg, who conducted the Alzheimer's-related research, said the new facilities will help students conduct research projects. That's important if they want to go to medical school or grad school.
She is applying to graduate programs now. Once she earns a PhD in neuroscience, she hopes to continue her Alzheimer's research as a professor at a university or for a research laboratory, like the National Institutes of Health. Her interest in science began when she was a young girl.  She chose it for a career at age 13 when her grandmother was diagnosed with brain cancer.
Research of the future
She watched as her grandmother lost her memory to the disease. Eventually, she passed away a few years later. One of the last things Ogg said to her grandmother was, "I'm going to find a way to cure this."
She added, "That kind of motivated me more to get into science and figure out the genetic and molecular basis behind a lot of these diseases. And then I got exposed more to Alzheimer's disease, and I was interested in that. It shifted from the brain cancer to Alzheimer's disease, just because I'm sure a thousand more families are experiencing the same emotions I went through.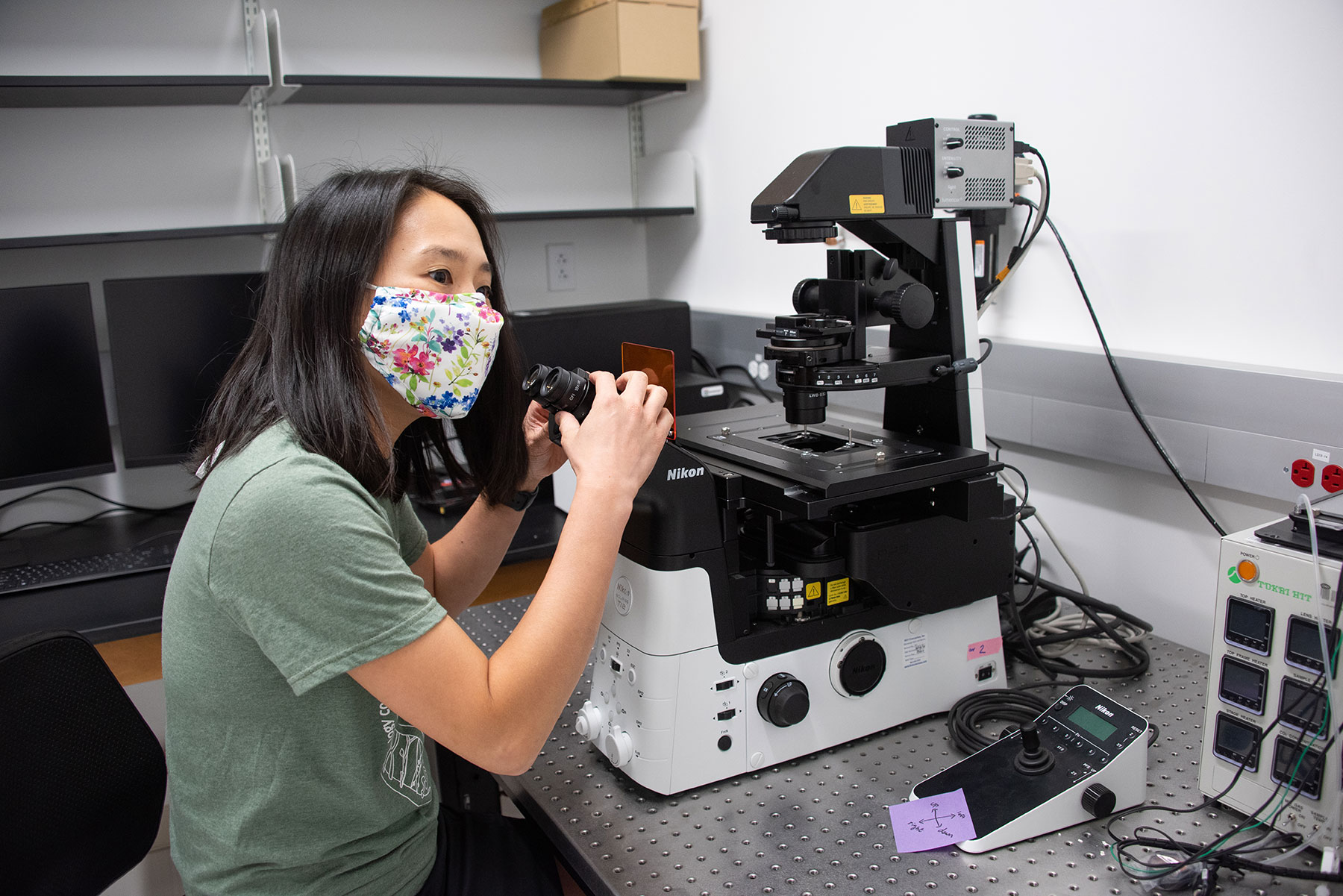 "As I sat through neuroscience and biology classes, I became really interested in how neurons are dying, how Alzheimer's disease is impacting our neurons, and how that leads to memory impairment," she explained.
In essence, that research has been her focus throughout her entire time at Stetson. It  led to the research project, "Amyloid-β-Induced chemotaxis behavior and neuronal morphology in transgenic Caenorhabditis elegans." She presented her research at the 2021 Stetson Showcase. Additionally, she presented it at three scientific conferences. Those included  a Women in STEM conference at Johns Hopkins University and the Association of Southeastern Biologists Conference.
"I'm really proud of her and the work that she's done," said her research mentor, Professor Kee. "This microscope has enabled us to push our research further into the future."
-Cory Lancaster