Stetson University in the News, Aug. 27 – Sept 2, 2021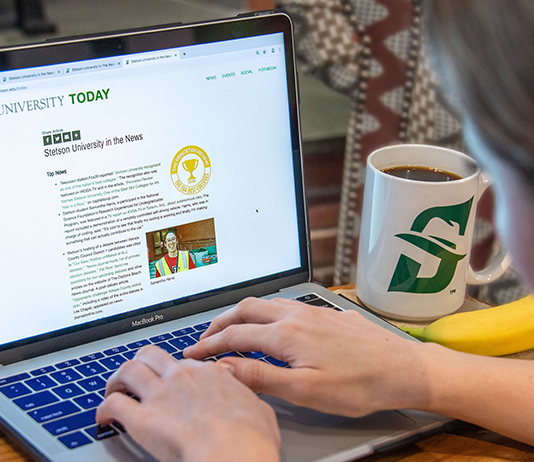 Top Stories: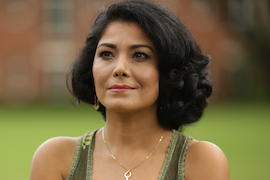 • Associate Professor of Public Health and epidemiologist Asal Mohamadi Johnson, PhD, was quoted in the Daytona Beach News-Journal article, "More than 1,000 Volusia-Flagler students contract COVID this year," on Aug. 30.  "The [confirmed] cases will spread it to other students, family members and others that their families come to contact with," Johnson said. "In epidemiology, we call this the chain of transmission. The very basic goal of infectious disease control is to disrupt this chain."
• Professor of Psychology Christopher Ferguson, PhD, wrote the article, "China's video game panic and its American analogues," for New York Daily News on Aug. 31. Ferguson discusses China's recent crackdown on video game usage among youth as well as the scientific discussion of video game addiction. "Some people do overdo fun activities, but there is no evidence our obsessive focus on video games as 'addictive' is warranted or clinically helpful," he wrote.
• Roland and Sarah George Professor of Finance, and Chair of Finance Stuart Michelson, PhD, was quoted in the U.S. News & World Report article, "6 Funds to Add to Your HSA," on Aug. 17.
• Assistant Professors of Accounting Erin Nickell, PhD, and Valrie Chambers, PhD, co-wrote an article at Strategic Finance Magazine on Sept. 1 entitled, "Taxes: COVID-19 and Potential Tax Fraud."
• Assistant Professor of Practice, Management, and Assistant Director of the Prince Entrepreneurship Program Lou Paris, MBA, received the Ambassador of the Year Award from the Volusia County Business Incubator Powered by the UCF Business Incubation Program, as reported by the Aug. 20 West Volusia Beacon article, "Stetson business prof wins honors from incubator program."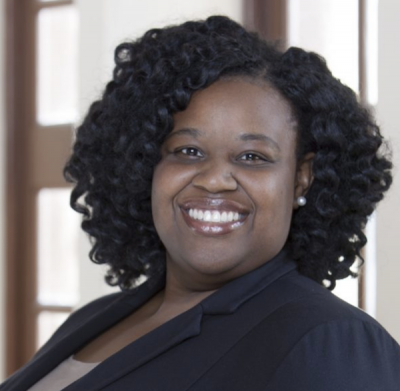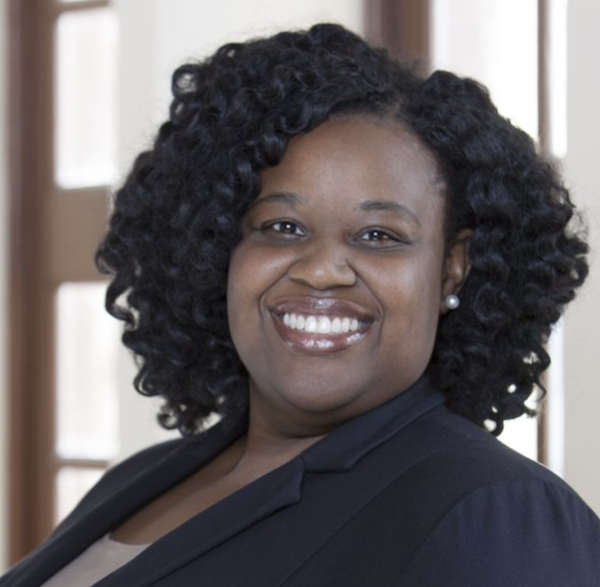 • Carmen Johnson was featured in the Orlando Sentinel's Aug. 19 People on the Move segment. Johnson was recently appointed Stetson's new executive officer for Diversity, Inclusion and Collaboration.
• Law Professor Ciara Torres-Spelliscy was quoted in a Sept. 2 article in the Daytona Beach News-Journal called, "Angered over 'inept' Afghanistan exit, DeBary Diner tells Biden supporters to go elsewhere."
Other News:
• Assistant Professor of Economics Christopher de Bodisco, PhD, was quoted in the Spectrum News 13 story, "Small Business Administration adding resources to clear loan processing backlog," on Sept. 1. "I wish the government would dedicate more funds to getting [small business] resources out into the economy," he said.
• Associate Professor of Mathematics Hari Pulapaka, PhD, was featured in the FoodTank article, "Asian Pacific Islander Voices: Books on Food and Culture." Pulapaka was featured for his latest book, "Dreaming in Spice: A Sinfully Vegetarian Odyssey."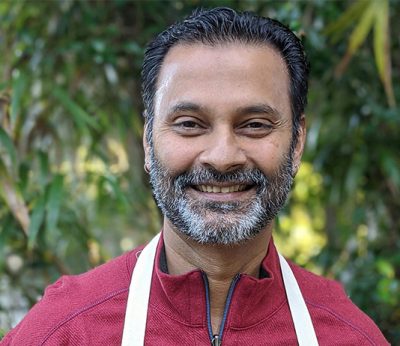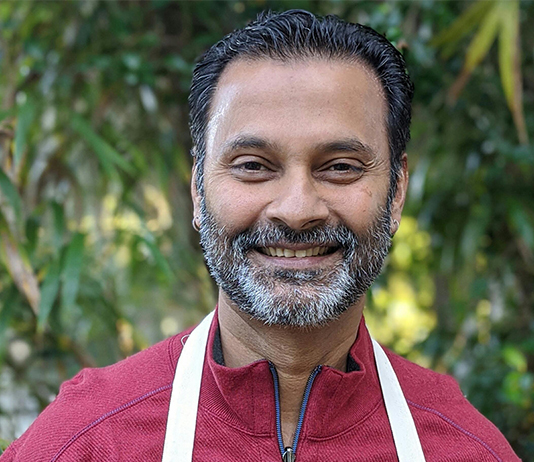 • The Orlando Sentinel's 2021-22 Art Season Preview featured the Gillespie Museum, Stetson School of Music, and Hand Art Center on Aug. 25.
• Law Professor Judith Scully was quoted in a press release about the new Racial Justice Fellows pilot program launched as part of the St. Petersburg Higher Education Consortium for Racial Justice. The release was featured in The Weekly Challenger on Sept. 2.
• Law Professor Louis J. Virelli III was quoted in an article on WFTV in Orlando called, "Osceola County Schools rejects mask mandate as confusion mounts."
• Law Professor Louis J. Virelli III was quoted in a Sept. 1 article in the Daily Business Review called, "Trials Could Get Complicated if An Unvaccinated Attorney Couldn't Appear, says Florida Constitutional Law Professor."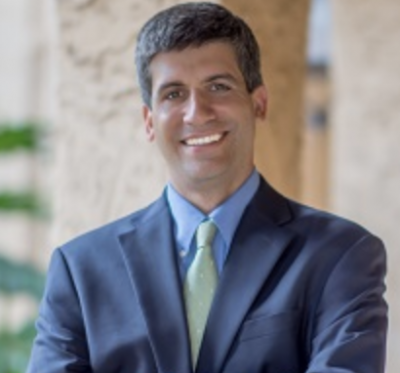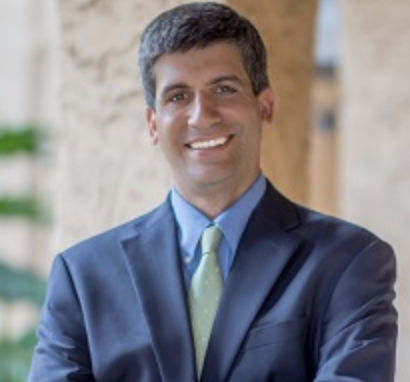 • Law Professor Louis J. Virelli III was quoted in a Sept. 2 article on 10 Tampa Bay WTSP called, "What happens next in Florida's school mask mandate lawsuit?"
• Law Professor Rebecca C. Morgan wrote the following blogs for the Elder Law Prof Blog:
• Law Professor Robyn Powell was quoted in a Sept. 2 article in the Tampa Bay Times called, "Florida Legislature will consider abortion 'heartbeat bill,' Senate president says."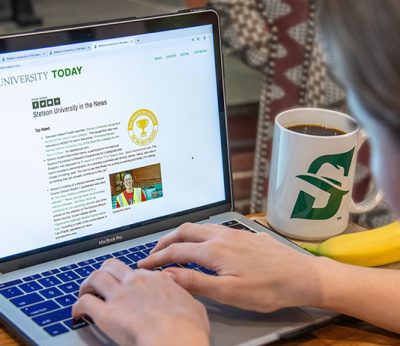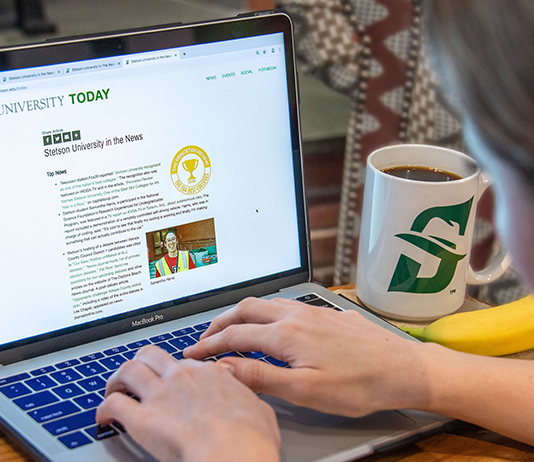 • Law Professor Andrew Appleby was quoted in a Sept. 1 article in TaxNotes State called, "Maryland Circulates Proposed Digital Ad Tax Regs."
Alumni News:
• Gov. Ron DeSantis announced two appointments to the Polk State College district board of trustees, including Stetson alumnus Mark Turner, according to the Lakeland Ledger.
• Stetson Law alumni Jennifer Wilson and Berny Jacques are running for Florida House District 66 to replace Rep. Nick DiCeglie, who is leaving office to run for the Senate, according to Florida Politics.
• Shawn Smith, founding partner and owner of the Law offices of Shawn R.H. Smith, was named one of Orlando's Attorneys of the Year by Orlando Style magazine.