Stetson University in the News, Sept. 17-23, 2021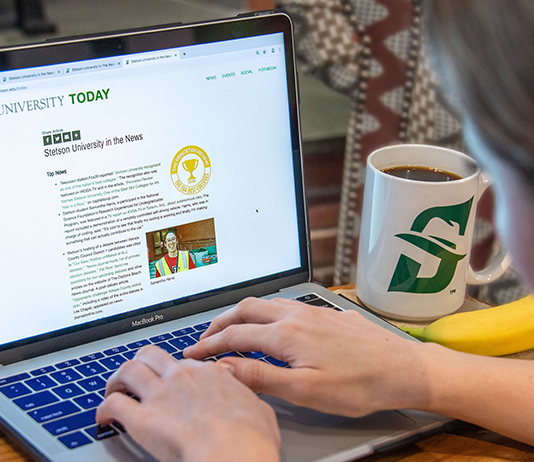 Top Stories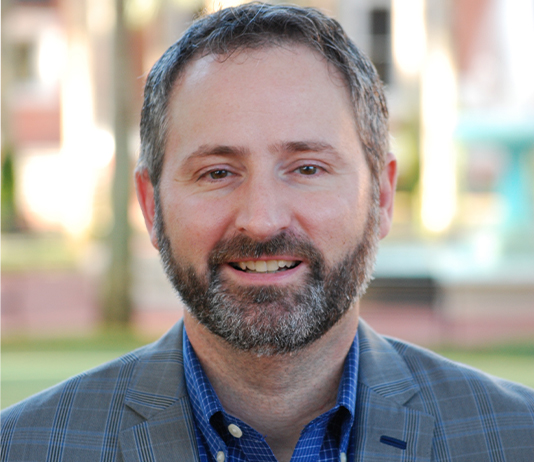 • Stetson ranked in the top 5 in the U.S. News & World Report's 2022 list of Best Regional Universities (South), as reported by the Daytona Times in the article, "Stetson ranks No. 5 on list of best regional universities." A similar article, "Stetson University ranks fifth among regional schools," also appeared in the Hometown News on Sept. 23 and quoted Ray Nault, EdD, vice president of Enrollment Management.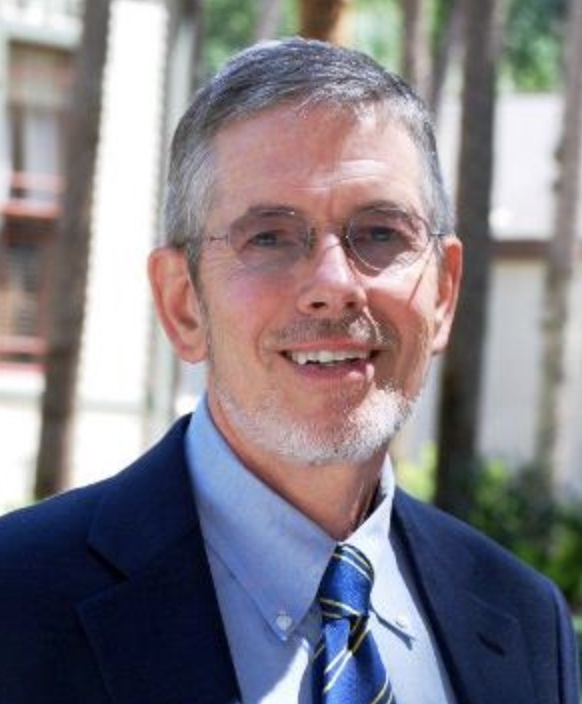 • Grady Ballenger, PhD, professor emeritus of English and co-chair of the Volusia Remembers Coalition, was quoted by The Daytona Beach News-Journal in a Sept. 17 article, "Memorial ceremony planned to recognize life and death of man lynched in DeLand in 1891," He said, "We do know about this event that took his life and that it was unjust. We know that we bear some responsibility to the past in order to repair the present." Ballenger also was featured on WMFE 90.7 FM's Intersection program.
• Jason Evans, PhD, executive director of the Institute for Water and Environmental Resilience and associate professor of Environmental Science and Studies, was featured on Spectrum News Bay News 9 in St. Petersburg in a segment about "Green Infrastructure Interventions for Reducing Flood Risks," on Sept. 17.
• Co-Interim Vice President for Campus Life and Student Success and Dean of Students Lynn Schoenberg discussed facial covering and vaccination policies at Stetson amid the influence of state politics in the Good Word News article, "Governors Avoid Vaccination Mandates As Colleges Call for Help."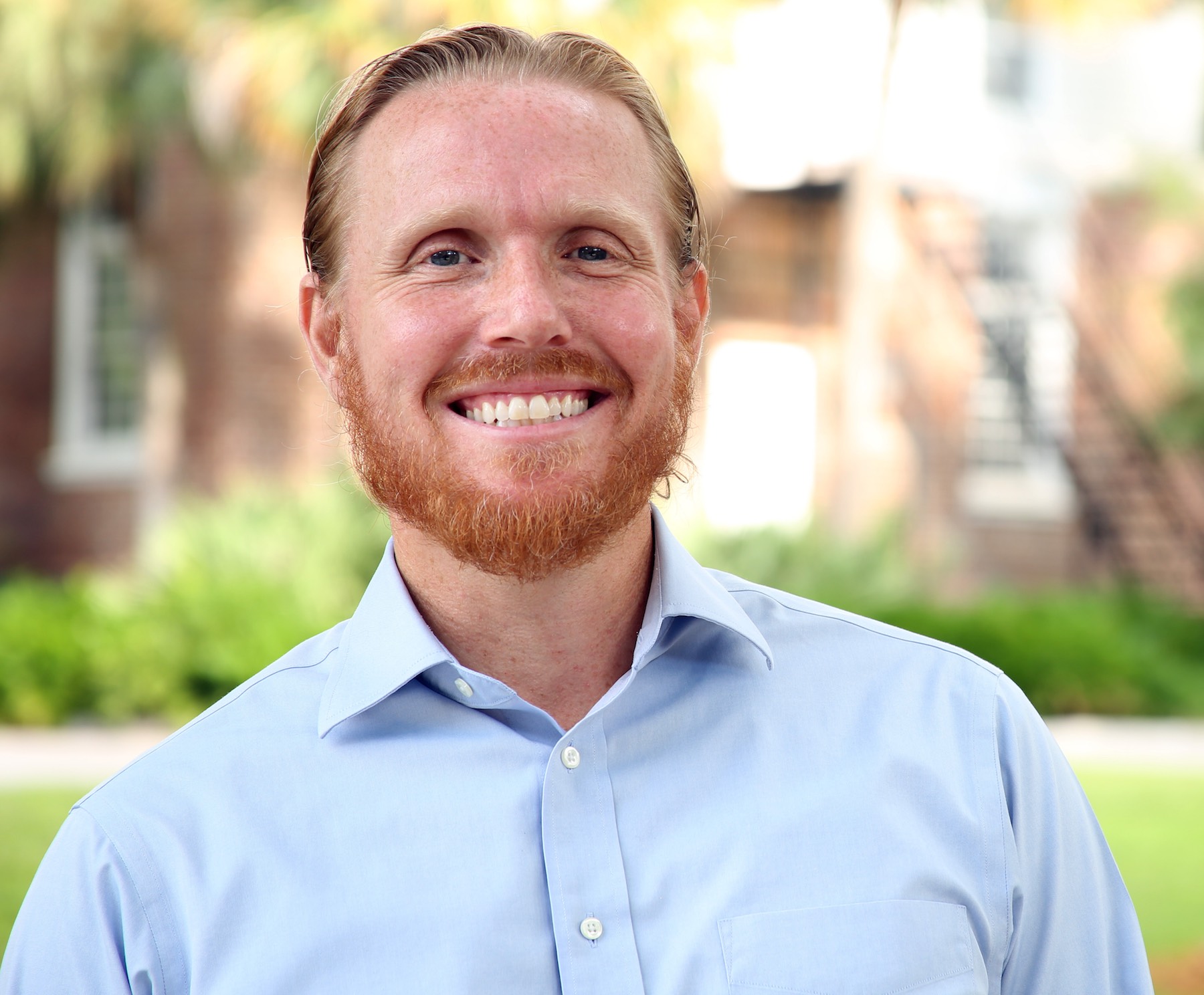 • Sven Smith, PhD, JD, associate professor of Sociology, was quoted in the Sept. 22 article, "Can't Get Enough: Gabby Petito's Homicide Case Has Captivated a Nation as Expert Try to Explain the Fervor," on Front Page Detectives. "I think you got the perfect storm number one, and number two, I think there is a lot of relatability in this story as well," he said.
• Roland and Sarah George Professor of Finance and Chair of Finance Stuart Michelson, PhD, commented on health care funds in the U.S. News & World Report article, "6 Best Health Care Stocks and ETFs to Buy," on Sept. 21.
• Law Professor Robyn Powell was quoted in a Sept. 22 article in the Naples Daily News called, "Texas abortion ban heats up debate in Florida: How available is abortion now?" The article was picked up by many other USA Today network newspapers.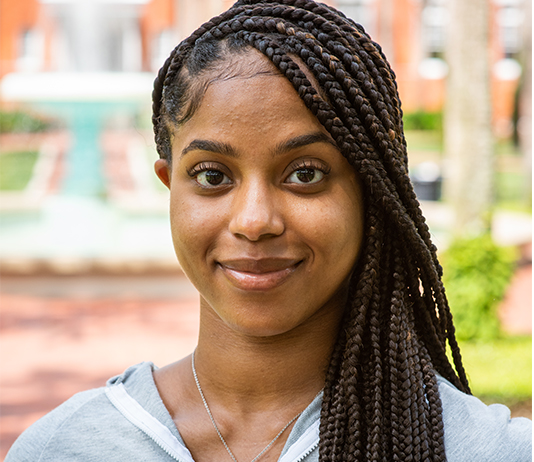 • Student Alariell Satcher, a health sciences junior, and Heidi Goldsworthy, former director of financial aid, were featured on the Independent Colleges and Universities of Florida's website in the article, "Stetson Student Receives Esteemed UPS Foundation Scholarship Award," on Sept. 18.
Other News
• The Professional and Corporate Education (PaCE) program at Stetson University is launching two new courses during Fall 2021 and one Spring 2022 class, according to CityBiz on Sept. 22.
• Stetson University's Hand Art Center and Gillespie Museum were mentioned in the Hometown News Volusia Art Notes for Sept. 17. The Stetson School of Music, Gillespie Museum, the Hand Art Center and Stetson Theatre Arts also were mentioned in the Hometown News Volusia's In Season guide.
• The Stetson University School of Music's Sept. 17 Faculty Recital was featured in Orlando At Play. Violinist Routa Kroumovitch-Gomez and pianist Sean Kennard, DMA, both performed at the event.
• Associate Professor of Marketing Scott Jones, PhD, was quoted for an expert opinion in the WalletHub piece, "Cheapest Car Insurance in Florida," on Sept. 23. Jones discussed the different advertising tactics used by car insurance companies to increase business.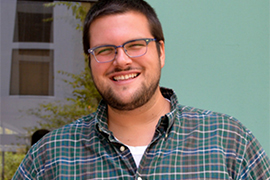 • Hillel Director Sam Friedman published the article, "Building the Emerald City," at Heritage Florida Jewish News on Sept. 17.
• Associate Professor of Mathematics Hari Pulapaka, PhD, was featured in the Growing Bolder article, "Vegetarian Diet: The Rodney Dangerfield of Meal Plans," on Sept. 20. Pulapaka was also mentioned in the West Volusia Beacon article, "Founders of Cress Restaurant bought out," on Sept. 23. He recently sold his DeLand eatery, Cress Restaurant, to Tom and Suran Brandt.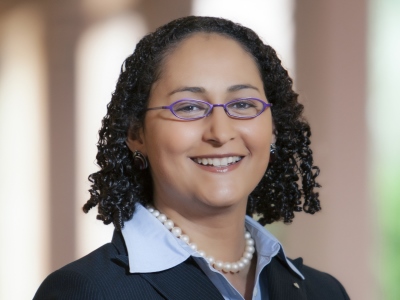 • Law Professor Ciara Torres-Spelliscy published an essay called, "Red State Lawmakers Preempt Campaign Finance Laws in Blue Cities," as part of a series of essays on regulating elections in the United States, published by The Regulatory Review.
• Law Professor Rebecca C. Morgan wrote the following blogs for the Elder Law Prof Blog:
Sept. 20: "SSI Recipients and Disaster Related Assistance Webinar"
Sept. 21: "NM Aid In Dying Law Compared to Other Statutes"
Sept. 22: "New Article on Medicare For All"
• Stetson was mentioned in the St. Petersburg Catalyst article, "Big Sea is a big catch thanks to the relationships it builds," on Sept. 16.
Alumni News: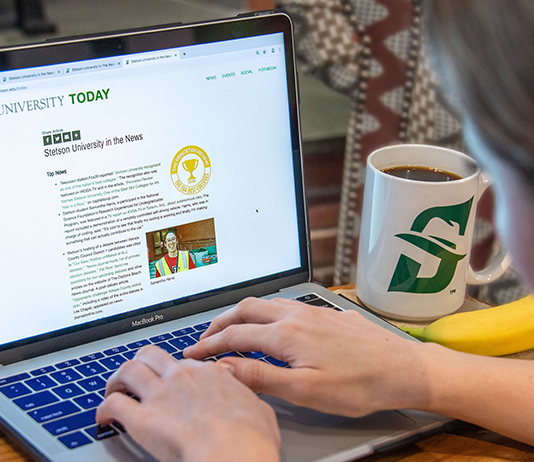 • Alumnus Tim Lang was recently appointed Research Relationships manager for Warakirri Asset Management, as reported by the Adviser Voice article, "Warakirri appoints Research Relationships Manager," on Sept. 22.
• Law alumna Leslie Schultz-Kin was appointed to fill the vacancy on the Hillsborough County Court created by the retirement of Judge Joelle Ann Ober, according to Florida Politics.
• Law alumna April Bristow has joined Palm Beach County Court, according to Florida Politics.
• Law alumnus Alexander W. Hansen, JD, AIF, was hired as SVP, RIA compliance for Commonwealth Financial Network, a national firm dedicated to providing advisor-focused business solutions, per a press release.
• Law alumna Kim R. Helper, the first woman to serve as district attorney general for the 21st Judicial District (in Tennessee), announced her plans to seek re-election to the position in the upcoming 2022 election, according to the Williamson Herald.
• Law alumnus Brian Gnage has launched his campaign for Pinellas County Judge to retain the seat to which he was appointed in December 2020, according to Florida Politics.
• Law alumna Amber Kourofsky was included in Marquis Who's Who, according to a press release.