DeLand Campus Moves to Tier 3 on Monday, Oct. 11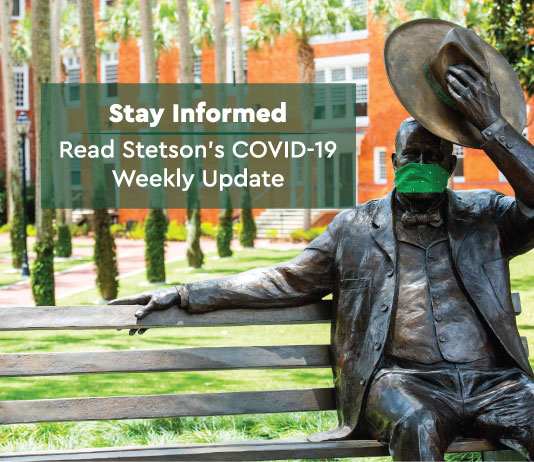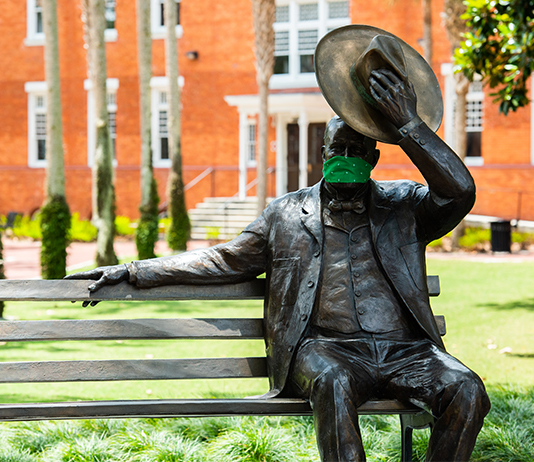 Safer Campus Task Force Update
Oct. 6, 2021
DeLand Campus Moves to Tier 3 on Monday, Oct. 11 
In our ongoing consideration of community physical and emotional health, Stetson University has determined the DeLand campus will move to Tier 3. This change will go into effect Monday, Oct. 11.
In determining whether to shift Tiers and what mitigants can be loosened due to vaccination numbers, the university considers many factors, including: the percentage of the Stetson community that has been vaccinated, community transmission rates, campus transmission rates, community positivity rates, and development of variants. This move allows for greater freedom and recognizes our campus community's continued diligence and positive gains in the fight against COVID-19.
Tier 3:      
Limited online teaching/learning available; in-person classes offered with limited mitigation required.
Maintain physical distancing in shared workspaces.
In-person registered events groups of up to 50 people with distancing. Virtual platforms and outdoor venues preferred.
Break rooms, community kitchens and other common areas open to employees and residential students with posted capacity limits.
Two Stetson guests with 6 feet distancing and face coverings required, non-Stetson visitors prohibited. 
One overnight Stetson guest permitted with face coverings unless sleeping (70% vaccination rate modification).
Chapter Room membership access granted to identified chapter leadership members.
Expanded use of recreation and indoor gym facilities with restrictions.
Intercollegiate competitions in alignment with national governing body (NCAA, IRA) and regional conference (ASUN, Pioneer) guidance; limited indoor and outdoor spectator capacities.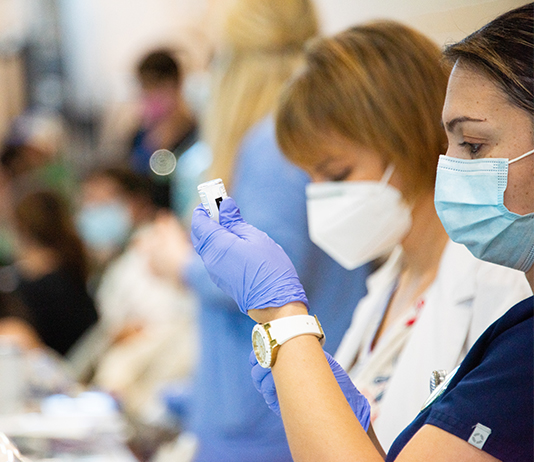 More than 71% of Hatters have already reported being fully vaccinated and Stetson has championed multiple on-campus vaccinations events to help expedite these important steps in the continued fight against COVID-19. For up-to-date vaccination data, visit Safer Stetson's COVID-19 Tracking dashboard.
Stetson encourages you to get vaccinated, wear your mask and remain vigilant! Our continued success depends on each of us doing our part.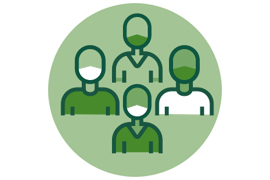 Stetson will continue to monitor local and national COVID-19 trends and review guidance from the Centers for Disease Control and Prevention, the American College Health Association and the Department of Health to help make decisions. For more information on Stetson's phased approach, review Safer Stetson's Tiers webpage.