Innocence Project of Florida exhibit on display at College of Law Library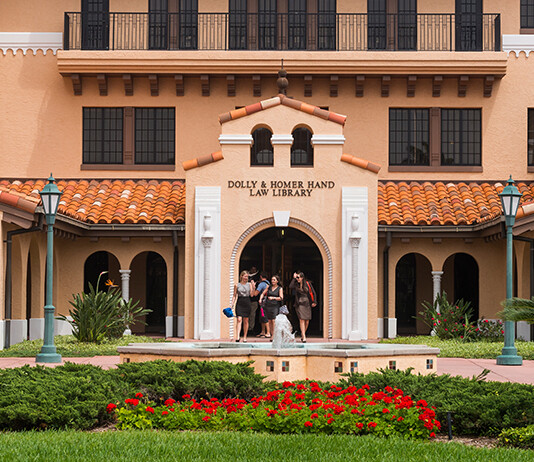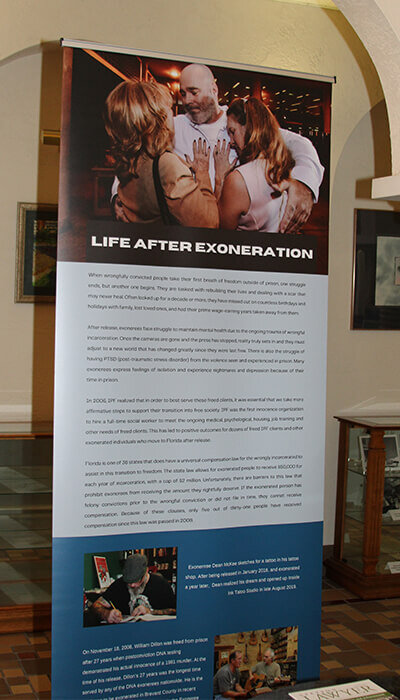 Stetson University College of Law's Dolly & Homer Hand Law Library is hosting an exhibit from the Innocence Project of Florida now through the end of the month.
The exhibit is an opportunity to learn more about the work of the Innocence Project of Florida (IPF) and the Innocence movement as a whole, said Professor Ellen Podgor, who serves on the Board of Directors of the IPF. It describes the most common factors in wrongful convictions and their prevalence in known wrongful convictions, including eyewitness misidentification, official misconduct, and invalid forensic evidence.
Featured in the display are four IPF clients who were freed after having spent years in prison for crimes they did not commit: Orlando Boquete, Amanda Brumfield, and Nathan Myers and Clifford Williams (Myers and Williams were jointly convicted and exonerated). The exhibit also describes what life after exoneration is like for those who were wrongfully convicted.
"It was so nice getting to take time to read the stories of those wrongfully incarcerated," said Alexis Ercia, a law student and president of Stetson's Innocence Initiative. "The event is a real-life example of what we learned in Criminal Law."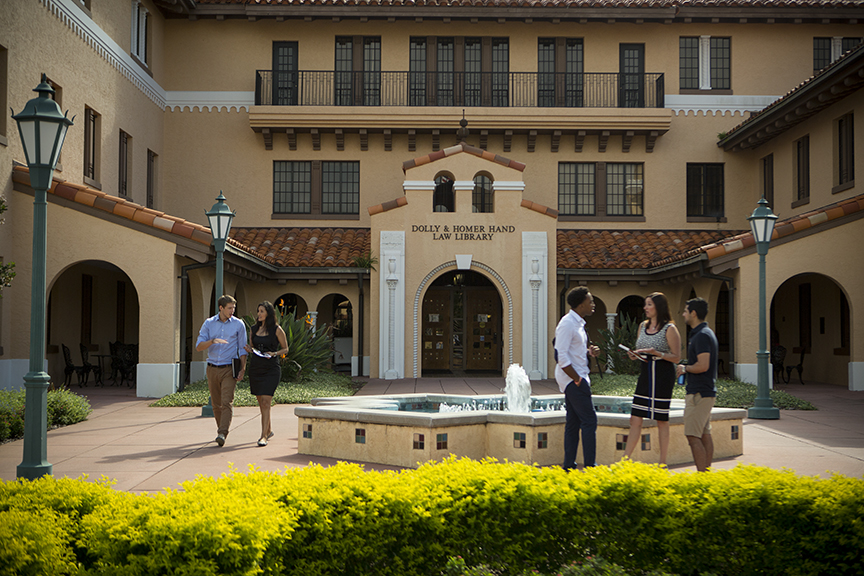 This exhibit was created in conjunction with "The Freedom Bowl: Tackling Wrongful Convictions One Turf at a Time," a joint event hosted by the IPF and the Georgia Innocence Project in honor of International Wrongful Conviction Day, which is recognized on Oct. 2, said Emily Thourson, finance and human resources manager for IPF.  A video replay of that event is available on Crowdcast and includes a segment with Nathan Myers. The video requires email registration but is free to view.
"We hope the Stetson Law community enjoys learning about our work," she said.
Current library hours are Monday – Friday, 7 a.m. – 10 p.m.; Saturdays, 10 a.m. – 6 p.m.; and Sundays, 11 a.m. – 6 p.m. Because of the pandemic, the Dolly & Homer Hand Library is open only to faculty, staff and students; there will be no access to the public until further notice.
-Media contact: Ashley McKnight-Taylor
[email protected] | 727-430-1580