Dr. Charles White Speaker Series presents Artist Krystle Lemonias Nov. 12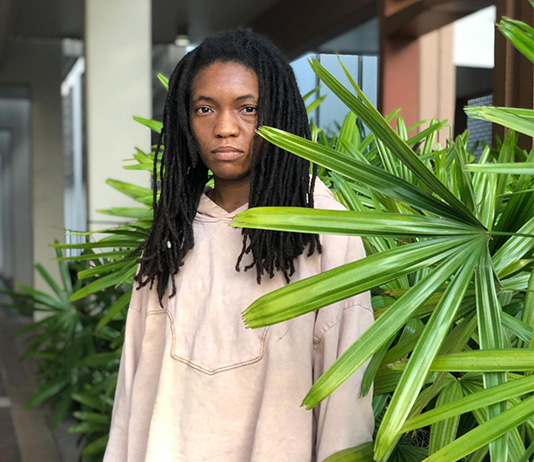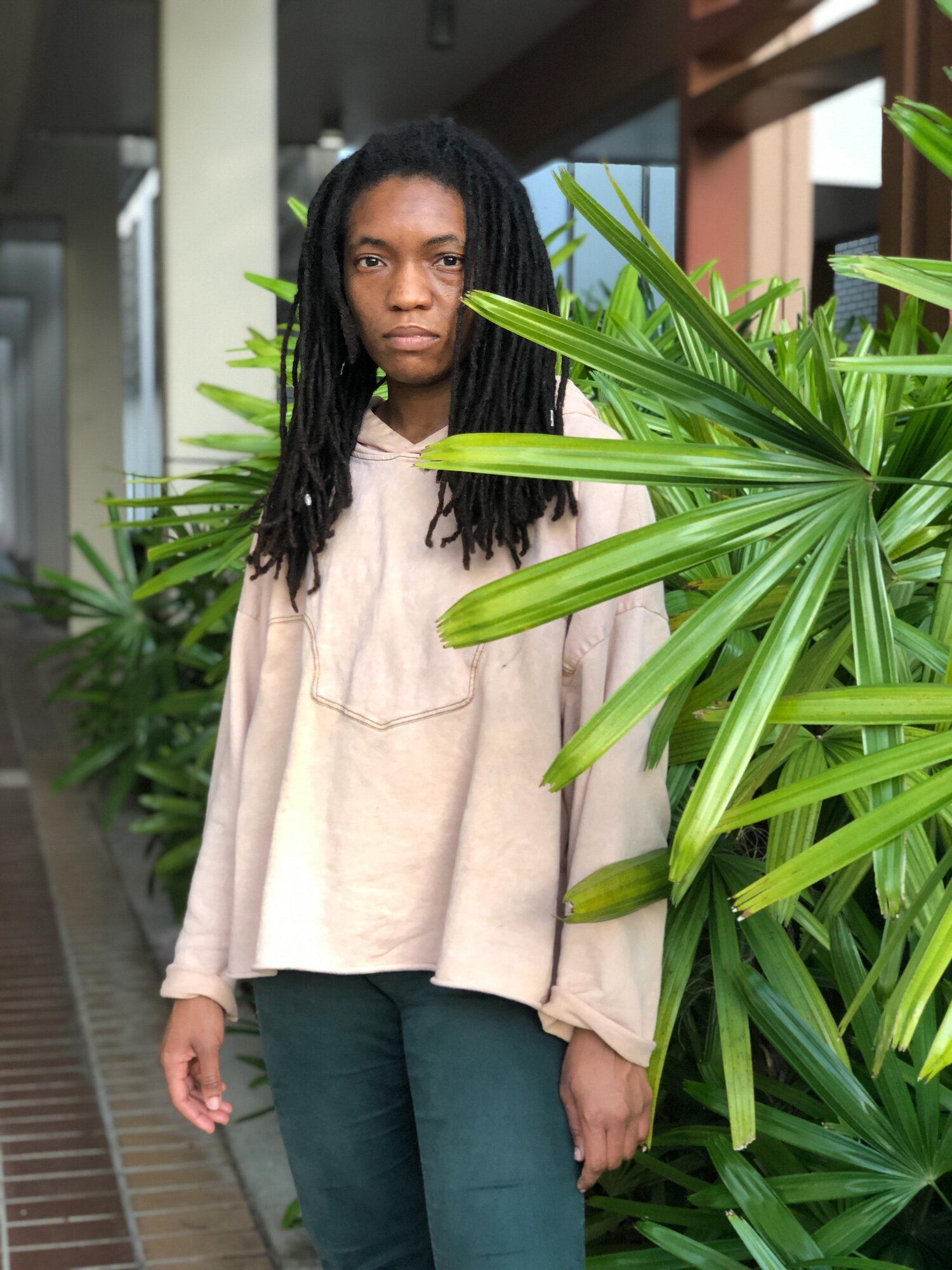 Krystle Lemonias emigrated at age 11 from her native Jamaica to New Jersey in 2000 and later worked as a nanny to put herself through college, earning her BFA in printmaking from New Jersey City University in 2018.
These days Lemonias, who will present a live and virtual talk Nov. 12 as part of Stetson's Dr. Charles White Speaker Series, uses found materials, printmaking methods, iconography and the patois language of her homeland to create art that explores what she says is the "loss of self in immigration."
Her art, which she calls "representational resistance," evokes issues of class, commodification, gender, economic inequity, citizenship and labor rights – particularly those of Black immigrant women, such as herself and her mother, who also became a nanny in the United States after working as a secretary in Jamaica.
Lemonias will talk and present a PowerPoint program at 6 p.m. Friday, Nov. 12, at the Dr. Noble "Thin Man" Watts Amphitheater at the African American Museum of the Arts, 325 S. Clara Ave., DeLand. The program is free and open to the public, and Cultural Credit is available. Patrons are requested to wear a facial covering and adhere to social distancing.
The program also will be livestreamed via Zoom. Preregistration is required by going online at tinyurl.com/aama-registration. The event is co-sponsored by the African American Museum of the Arts, Stetson's Creative Arts Department Anti-Racism Committee for Equity (CREA ACE), and the Nina B. Hollis Institute for Educational Reform.
The Lemonais program continues what has been a busy first year for CREA ACE, which was founded in September 2020 with a stated mission "to advance equity for and inclusion of historically underrepresented ethnicities and races" in the creative arts at Stetson. CREA ACE established the Dr. Charles White Speaker Series in January to bring visiting artists of color to Stetson's campus to share their work and experience with students and the broader community.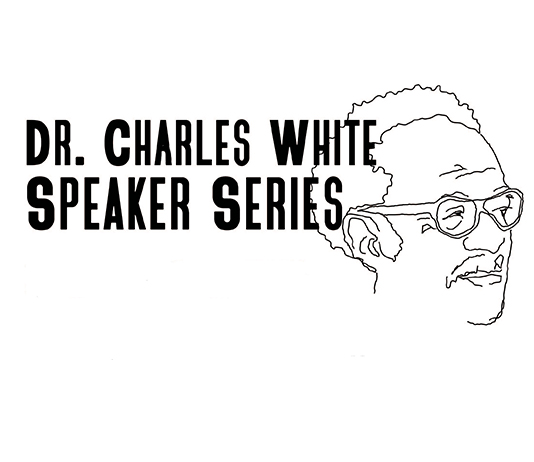 The series is named after Charles White, who spoke at Stetson in 1973 and is believed to be among the first Black artists, if not the first, to visit the university. During the Spring 2021 semester, the White series presented virtual programs featuring 10 creatives working in the visual arts as well as music, design and theater. The Lemonias talk will be the series' first in-person event.
Also in July, CREA ACE received a $10,000 Nina B. Hollis Research Impact Award, which the committee will use to bolster the African American Museum of the Arts in a number of ways, said Luca Molnar, MFA, assistant professor of studio art and one of the founding members of CREA ACE.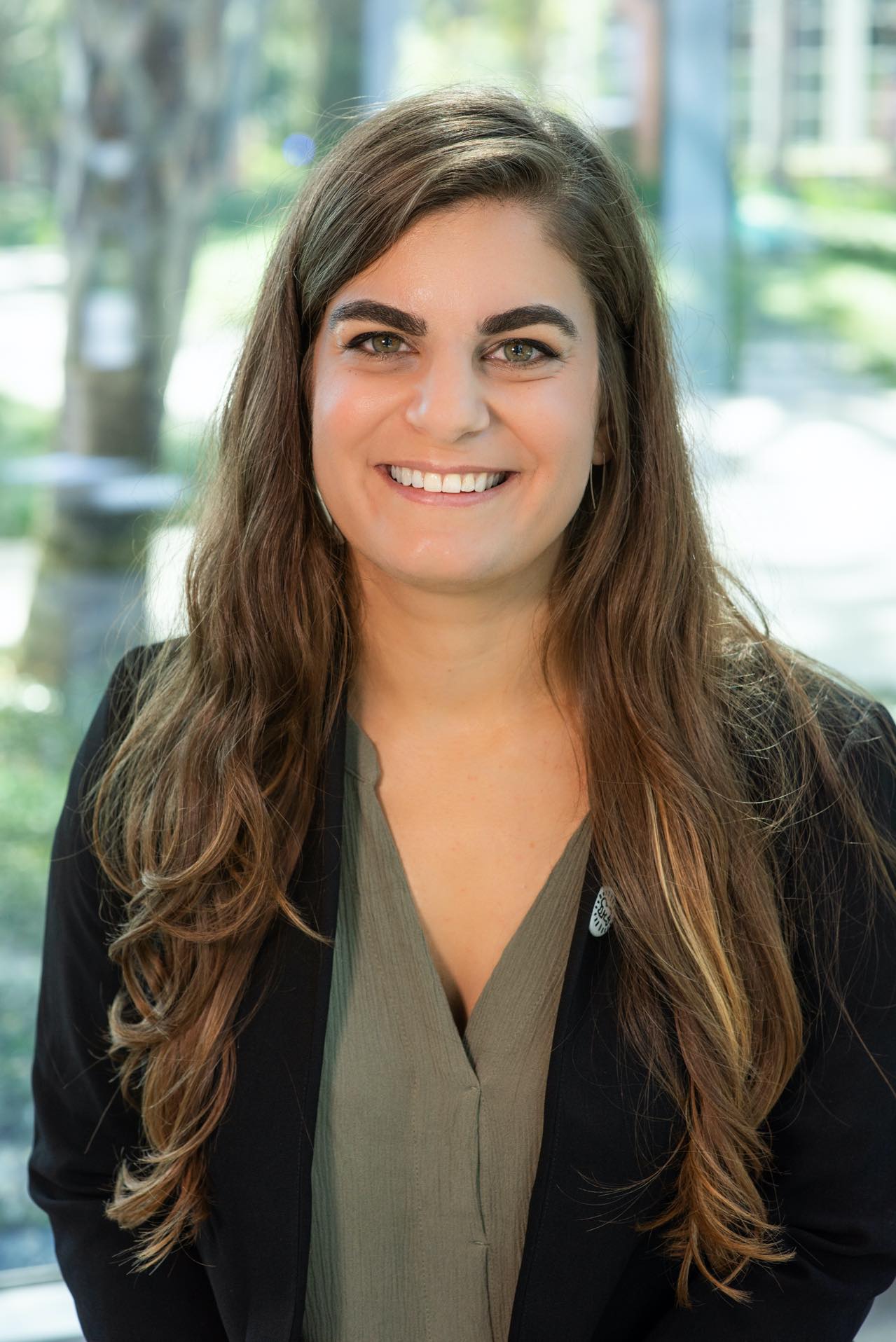 "The Hollis Institute's interest is innovation in education and pedagogy, which is quite broad, so they fund all sorts of projects. What we applied for is really a partnership with the African American Museum of the Arts," she said, adding that they asked the museum leadership, 'What would be most beneficial to you?'
"They said they own this amphitheater space, the Thin Man Watts Amphitheater, that is kind of underutilized. … So they asked us to address that space and help them use it more, help the community be more aware that it exists."
Part of the $10,000 Hollis award, which is for the current fiscal year and can be renewed for two more years, will be used for technical support, including a computer, livestreaming equipment and audio equipment. "With COVID, it really opened up this whole world of livestreaming that I think will stay," Molnar said. "People are interested in livestreaming if they can't attend an event, so I think that will create a lot of opportunities for them to share what they are doing."
The museum also asked CREA ACE to be involved in planning and executing a mural on the back wall of the amphitheater space "to make it feel more a part of the community and bring some attention to it as well," Molnar said. "Our hope is to bring in a Black artist" — either local or nationally known – "and have them meet with the Spring Hill community and the board of the African American Museum of the Arts to make sure we are not just bringing in artwork and placing it on there, but that it is actually reflective of the community."
The Hollis grant also will be used for co-sponsored programming at the amphitheater.
"Krystal's talk will be our first go at really using the amphitheater space," Molnar said. "Her talk will be livestreamed as well. This is our trial run of how things go in terms of technology and all of that."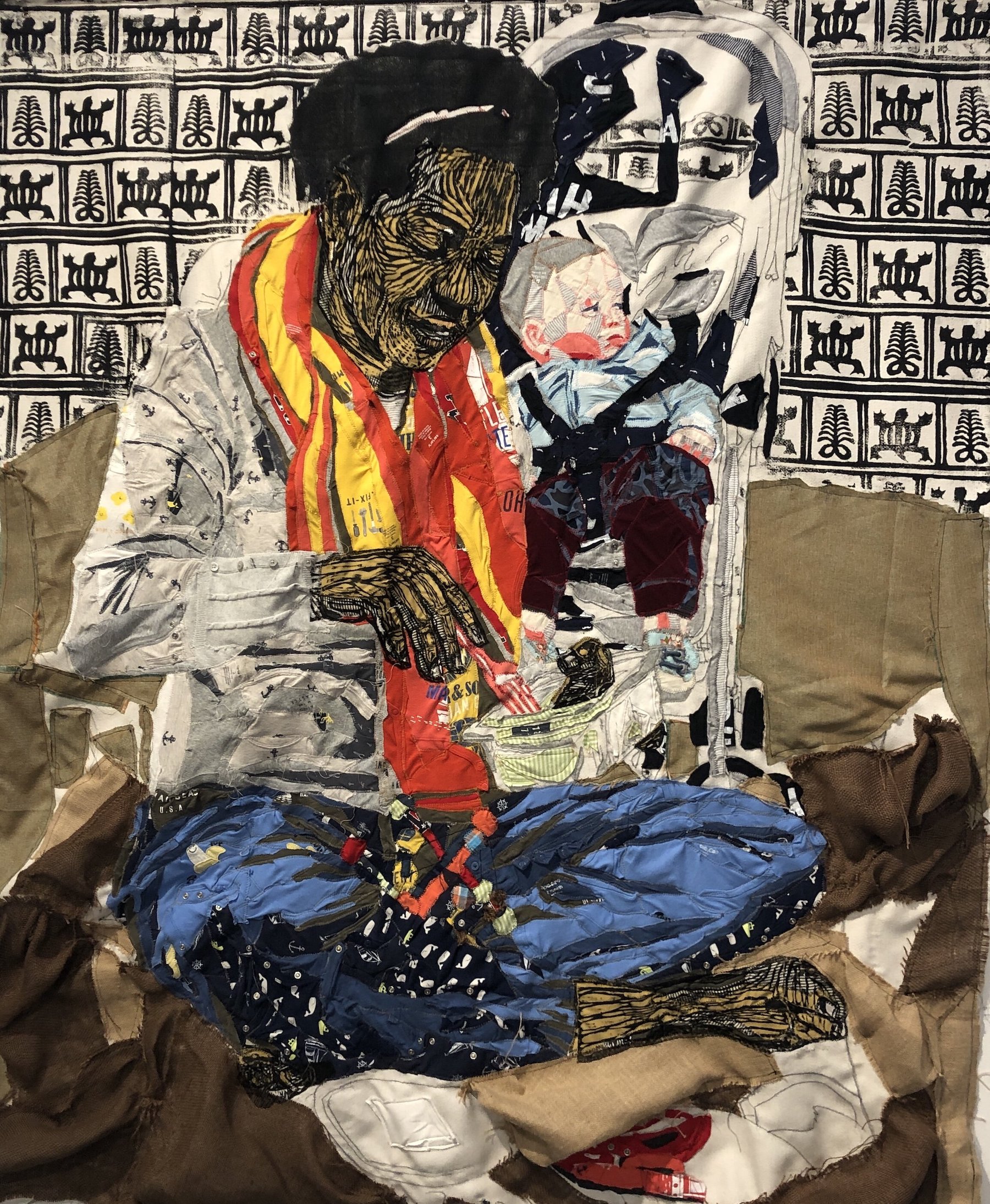 Lemonias traces her inspiration to be an artist back to her childhood in Jamaica. "I've always been known to sketch and do things with my hands," she said. Those passions were encouraged by her father, a labor rights officer at the Ministry of Labor; her mother, who worked in the secretarial field; an art teacher "who gave me this box of pastels, which I used until they were little nibs (laughs)," and her principal in sixth grade who saw her drawings of friends playing cricket and doing other things.
"The pictures I did were shared with the principal and she asked me what did I intend to do as a career when I grew up," Lemonias said. "I said I wanted to be an artist and she was quite encouraging. She said 'Yes, good for you.' That's rare in Jamaica because often times they tell you to be a doctor-lawyer (laughs). Anything else is 'less than.' "
Her father emigrated to the U.S. in 1995 after his government job and involvement in politics led to his life being threatened. Krystle, her mother and sister joined him in 2000 in New Jersey, where he worked in construction and her mother became a nanny.
Sometime later, Lemonias's American experiences began to surface in her art. Her "Adoration" series of woodcut print portraits of Black men, created for her BFA thesis, was spawned "around the time when there were a lot of shootings of Black men in the media. I was thinking about the men in my family and my experience of how nurturing they have been in various capacities."
Her "Mommy an My Man" series was inspired by the experiences of Black immigrant women, such as herself and her mother, who took jobs as domestic workers and nannies in order to put food on the table.
In her artist statement on her website, krystlelemonias.com, she says her art "is a form of representational resistance to the power structure that is inherent to childcare domestic workers like my mother," and that her art uses "reappropriation and manipulation" to "play with the contradiction of mammy stereotypes."
In her artwork, she will "intentionally encode certain things so that who knows, knows," said Lemonias, who moved to Tampa two years ago and will earn her MFA from the University of South Florida this spring. Those encoded bits include titles in patois, the fact that the nannies portrayed "are not ever looking at the camera," and that her subjects wear coats in the kitchen – a hint that their employers are too uncaring to leave the heat on while they are away at work during cold winter days.
For her Charles White Series program, "I will be talking about domestic labor and this shift, my personal shift if you will, with my interjection into American society through that experience," she said.
— Rick de Yampert